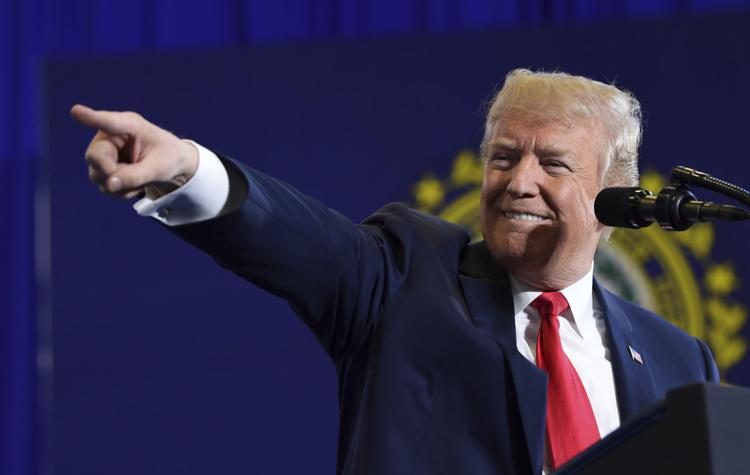 So what's going on? 
President Donald Trump is hosting his first rally in New Hampshire since being elected. It's his second visit to the state since being elected.
He's hosting his rally at SHNU Arena in Manchester, which is a venue that can hold nearly 12,000 people.
Doors open at 4 p.m. and Trump is set to take the stage at 7 p.m.
How do I go? 
What about parking? 
There is no formal parking area for those hoping to attend the rally. Instead it's first come, first serve across the city. There will not be a shuttle service.
Many streets around the arena will be closed at 2 p.m. and any street that is closed is not allowed to have cars parked there.
Handicap parking is located on on Old Granite Street. 
Center of New Hampshire Parking Garage is the closest to the venue. It's located at 65 Granite St., Manchester.
Other nearby garages are Victory Parking Garage 32 Londonderry Lane Garage. Street parking is metered.
Street closures?
Beginning at 2 p.m. streets in Manchester will be closed.
Elm Street is closed from Central St to Auburn Street. There will be limited access to businesses on Elm Street from Auburn Street to Valley Street.
Lake Avenue is closed from Elm Street to Pine Street.
Chestnut Street is closed from Central Street to Auburn Street.
Granite Street is closed from Elm Street to Canal Street with access to the parking garage at the Doubletree Hotel coming from Granite Street eastbound.
Are there going to be protests? 
Multiple democrat-leaning organizations are planning demonstrations in Manchester at the same time.
New Hampshire Progressives for Justice and eight other organizations are partnering up for a protest outside SNHU Arena on Lakeside Avenue is planned to be from 4 to 7 p.m. tomorrow.
Former Vice President Joe Biden's campaign is hosting a "
Stand Up to Hate" event from 6 to 9 p.m. at the Portland Pie Co. just down the street from SNHU Arena.
What if I don't want to go, but want to know what happens? 
Just follow along below. Reporters Madeline Hughes and Rachel DeBerardinis along with photographer Mike Springer will be on the ground all day. Check back for updates.