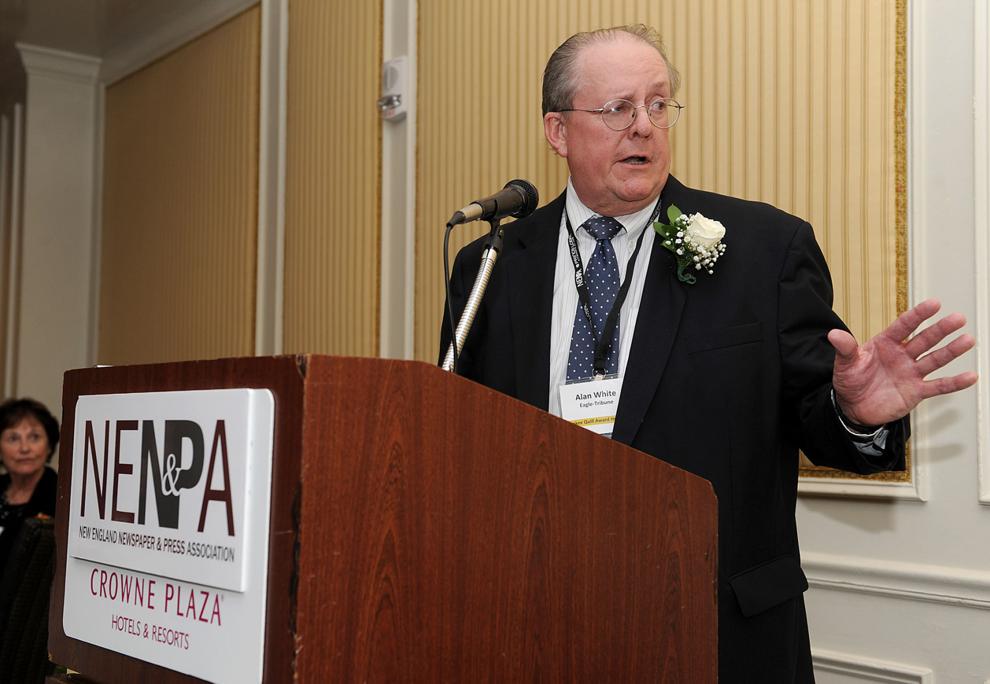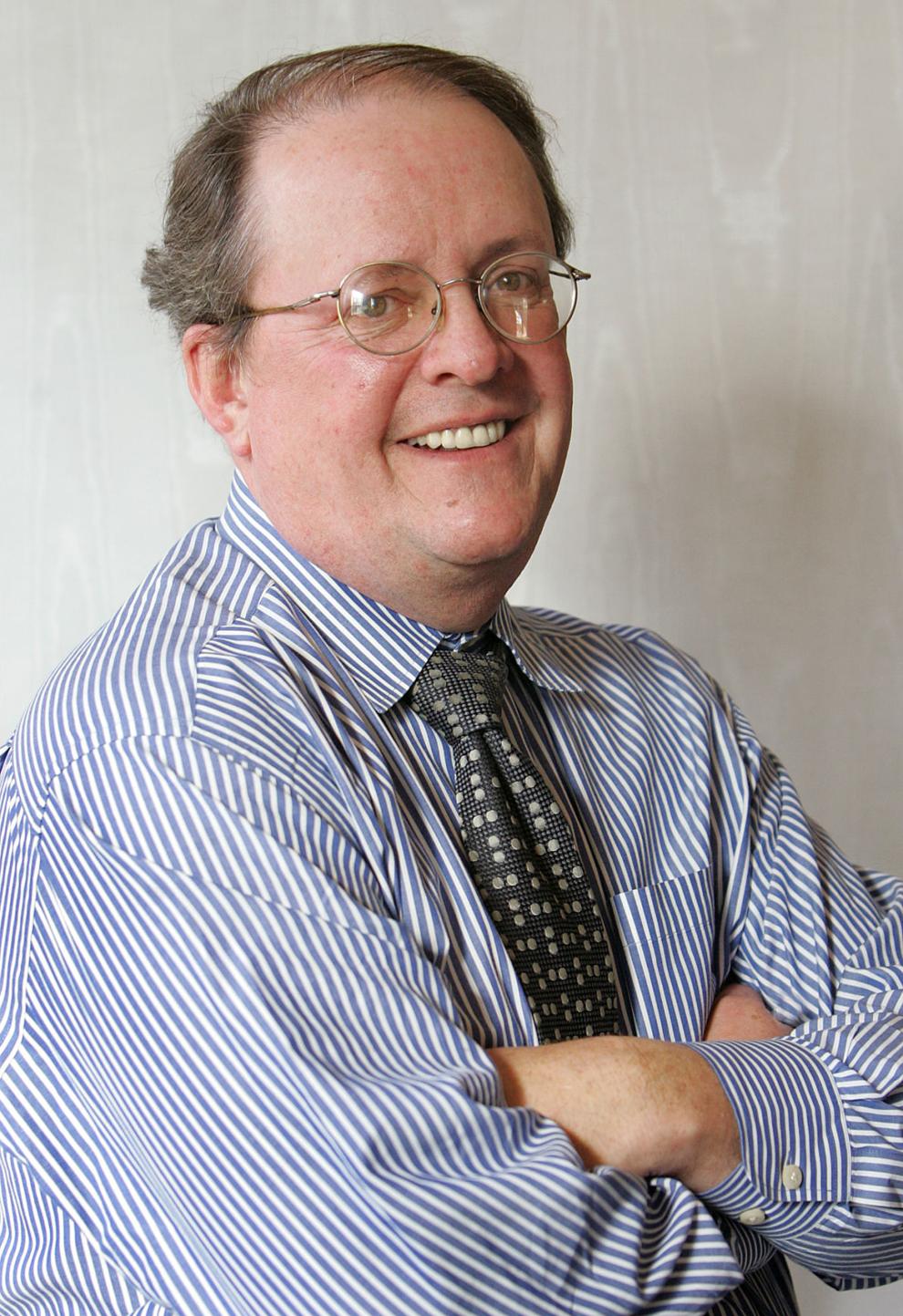 NORTH ANDOVER — Alan J. White, who led The Eagle-Tribune to many industry honors and shepherded countless young reporters to productive careers as journalists, died at his home on Plum Island on Wednesday. He was 68.
White, known to everyone as "Al," was a respected and honored member of the New England newspaper community. His work as an editor contributed to one of the paper's two Pulitzer Prizes and twice more placed the newspaper as a finalist for journalism's highest honor.
Under his leadership, The Eagle-Tribune was honored four times with the Society for Professional Journalists Public Service Award, was twice a recipient of the Scripps Howard Award for Public Service and twice earned the Associated Press Sevellon Brown Award for Public Service.
In 2013, White was named to the New England Newspaper Hall of Fame. In 2014, he was a recipient of the Yankee Quill Award, presented by the New England Academy of Journalists to those whose lifetime of work has had a broad influence for good on New England newspapers.
Karen Andreas, publisher of The Eagle-Tribune and North of Boston Media Group, worked with White for nearly 15 years.
"Al was the epitome of a committed journalist who cared deeply about the communities that he covered. He was intensely knowledgeable about ethics, fair reporting standards, accurate storytelling," Andreas said. "We have a void in our newsroom, and in our region, that will be tough to replace. We'll miss him dearly as a colleague, mentor and friend."
Eagle-Tribune Managing Editor Tracey Rauh, who worked with White for 15 years, said he had deep knowledge of the Merrimack Valley and Southern New Hampshire.
"His institutional knowledge was more comprehensive than any other resource available to us at The Eagle-Tribune," Rauh said Wednesday. "He truly was the consummate newsman and it was with heavy hearts we carried on today amid the sad news of his passing."
43-year career
A native of Worcester, White was a graduate of the College of the Holy Cross in that city. Shortly after graduation, White began his 43-year career at The Eagle-Tribune. Over the years, he occupied virtually every post in the newsroom, serving as a reporter, New Hampshire editor, city editor, managing editor and editor of the newspaper. From 2009 until his passing, White was executive editor of The Eagle-Tribune.
White's office in the newsroom reflects his varied interests. On a bookshelf are dictionaries and a copy of Bartlett's Quotations. On the wall, autographed photos of hockey great Bobby Orr and film cowboy Hopalong Cassidy. In the corner, a surfcasting fishing pole. And on a shelf, an odd collection of black plastic crows.
His brother, Paul White, noted that Al was very fond of his many nieces and nephews.
"He took them all kinds of places, to New York to see plays and movies," Paul White said. "He was very, very good to them. Family was very important to him."
Colleagues praised White's skill as an editor, his command of the language and his ability to refine a complex story so that readers would find it understandable and enjoyable.
White was one of the first reporters hired by longtime Eagle-Tribune editor Daniel J. Warner, who led the paper's newsroom from 1969 to 2001.
"Al was an intrepid reporter, but his real value was as an editor," Warner said from his home in Fort Myers, Florida. "He was the finest editor of words who ever worked for me, largely because of his great news sense. He knew what the story was about and how it should be put together."
White loved stories about ordinary people caught up in the machinery of government, hoping that the newspaper's reporting would ease their plight, Warner said.
White had a reputation as a tough, demanding editor. But he had a caring, human side as well, Warner recalled.
"I remember once after I had an early bout with heart disease he came to me after everyone had left for the day," Warner said. "He just looked me in the eye, and asked: 'Are you all right?' There is no question in my mind that he really wanted to know while everybody else was avoiding a touchy subject."
'Breaking the Ice'
In the 1990s, White worked closely with then-sports editor Russ Conway on a series of investigative stories that led to the downfall of professional hockey's R. Alan Eagleson.
At the time, Eagleson was executive director of the NHL Players Association. He was also an agent for as many as 150 players. And he was the head of Hockey Canada, organizing Team Canada's appearances in international tournaments.
Retired hockey players from that era were living on a pittance, Conway, now retired, recalled in an interview Wednesday. Legendary great Gordie Howe was living on $14,000 (Canadian) a year.
Money from rink board advertising was supposed to be going to the players' pension fund but instead was going into Eagleson's pocket, Conway said.
Conway's series in six installments titled "Breaking the Ice" detailed Eagleson's misdeeds. Eagleson ended up with a stint in prison and a $1 million fine. He was thrown out of the Hockey Hall of Fame — while Conway was inducted.
The series, edited by White, was a finalist for the Pulitzer Prize and won numerous regional and national news honors.
"He refined it," Conway said of White's work on the series. "He had a talent, a skill of editing, having a grasp of what was happening. He understood in short order what we were dealing with. This was a series of white-collar crimes by a mastermind. He edited it in such a way that the public could understand it, too."
Conway's investigation was published as a bestselling book, "Game Misconduct," also edited by White.
White was a vigorous defender of the public's right to public information, enshrined in the First Amendment, said Andover media lawyer Peter J. Caruso, who represented The Eagle-Tribune in a number of such cases.
"Al White was the epitome of the newspaper editor," Caruso said. "As a First Amendment stalwart, Al was a lawyer's editor whose attention to daily reporting, investigative detail, and solid verification was unparalleled. Al required full substantiation and back-up before any review. And God help the reporter who didn't follow the law."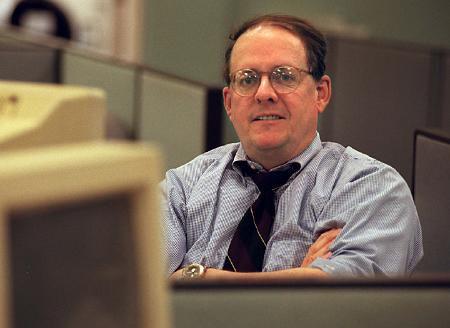 Reporters' mentor
Over the years, a number of requests for divine intervention may have been offered up by young reporters whose copy did not meet White's standards.
For young writers, White was an ideal mentor, one who offered encouragement and support even as he ruthlessly cut though copy that was inexact, inelegantly worded or failed to meet Associated Press style guidelines.
Fernanda Santos, a native of Brazil, had only been in the United States for two years when White offered her a job at The Eagle-Tribune. Now the Phoenix bureau chief for The New York Times, Santos said she was worried as she tested the waters of American journalism.
"I felt as if I'd have to start my career all over again," Santos said. "But Al understood the value. He saw my talent and forgave my still-shaky command of the English language. He pushed me. He tore apart my copy and showed me, patiently each time, how to make it better. It's because of Al that I didn't give up on journalism and because of him that I had the confidence to climb the ladder and get to where I am today."
Shawn Boburg, who started his career at The Eagle-Tribune and is now a reporter for The Washington Post, called White a great mentor for young reporters.
"I've worked for many great editors, and no one has had a bigger influence," Boburg said. "I still hear Al's voice when I write, challenging me to capture the essence of a story quickly and clearly. His emphasis on holding powerful people to account is the reason I wanted to be an investigative reporter."
Boburg said White took the time to work with reporters, helping them hone their skills.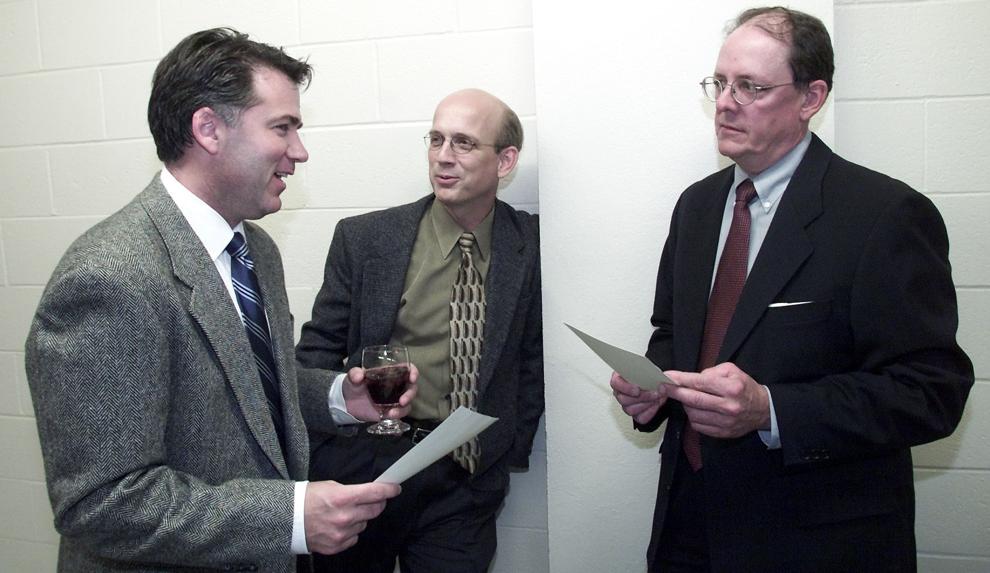 "Other reporters who had worked for him while he was the metro editor told me how much they had learned from his editing sessions," he said. "He'd give the reporters copies of the marked-up stories and would go through them line-by-line, talking about how they could have been better even after the stories had already been published."
Writer's editor
Current reporters and editors at The Eagle-Tribune were shocked and dismayed at news of White's passing.
Crime reporter Jill Harmacinski called White a fierce defender of the First Amendment and an expert on public records law.
"If you told him you were being tossed from a meeting or a courtroom or denied public records, his response was swift and brilliant," Harmacinski said. "He was also impeccable at editing content, especially on big stories, so they had the most clarity and impact with readers. I don't think any of us can really quantify how much we learned from him because it was just a continual process."
Executive Sports Editor Bill Burt worked closely with White on the newspaper's professional sports coverage.
"As content editor, Al was Bill Belichick," Burt said. "His ability to quickly edit a story, take out several paragraphs, and make it better, was special.
"If I had not had him as an editor my first year, while covering town politics in Windham and Pelham, I would not still be in this business," Burt added. "He taught me to think and write in an orderly fashion. It served me well going forward. He taught me how to write. I'm not kidding."
Eagle-Tribune Haverhill Editor Bill Cantwell worked with White for 34 years at the newspaper. When Cantwell was a rookie reporter, White was working his first editing job and became Cantwell's supervisor.
"Al taught me a ton about the newspaper business, especially how to cover hard news and ask the tough questions,'' Cantwell said. "He was a master newsman you could learn from just by being around.
"Everyone at the paper was stunned by Al's passing,'' Cantwell said. "We have lost a member of our family. It seems impossible that he is gone.''
Carl Russo, a photographer for more than 30 years with The Eagle-Tribune, said he and White shared a desire to cover breaking news.
"Al was a colleague, a mentor and a friend for 33 years,'' Russo said. "He would always compliment me in person or in an email on my photos. He was especially pleased how I would listen to the police scanner and photograph breaking news at all hours of the night. His leadership and guidance in the newsroom will be missed.''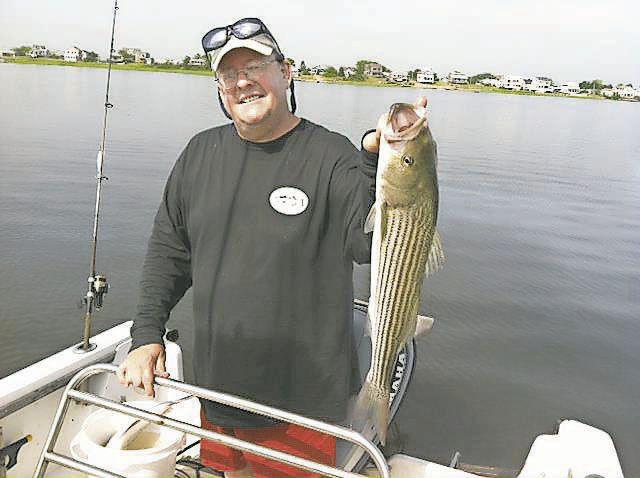 While the newspaper business was White's first love, he was also passionate about fishing, either from his boats or from the beaches of his beloved Plum Island.
Loved to fish
John Macone, one-time city editor at The Eagle-Tribune and former editor of our sister newspaper The Newburyport Daily News, recalled White's love of fishing, particularly for striped bass.
"It was such a joy to him to be out on the beach, or in the boat," Macone said. "He lived across the street from the beach access and every morning before work he would walk up and down the beach a couple of miles, casting all along the way. He often did it at night, too, when he got home from work. One day he showed me the secondary reason why he loved to fish -- he was an avid beach-picker. He had two dresser drawers full of lures and expensive fishing equipment that he scoured off the beach, and he'd give them away to people who needed them."
White was active in Plum Island community affairs, an eager participant in events such as the annual Taste of Plum Island fundraiser.
"He loved Plum Island so much," Macone said. "He always had little tips about things going on out there. We called his house the 'Plum Island Bureau,' and during storms he'd call in weather reports. He always offered to let reporters come inside and warm up in 'the bureau' during the nor'easters."
White leaves five brothers and sisters and several nieces and nephews. He was predeceased by a brother and two sisters.
Funeral arrangements have yet to be finalized.