LAWRENCE — More than 6 feet tall, lanky with a crop of thick hair, Leonel Rondon initially gave off a serious vibe to those who didn't know him.
But when you cracked open that hard shell, he was warm and caring, known for his "big Teddy bear hugs," his adoration of babies and toddlers and an entrepreneurial spirit.
"There are really no better hugs than his. And that's one of the things we miss the most," said Erin McNiff, a social worker at the Phoenix Academy charter school in Lawrence, which Rondon attended. 
On Thursday, Sept. 13, Rondon planned to take the day out of school because he was going for his driver's test. Just four hours before he died, the 18-year-old stopped by the school, located in the Everett Mills, to show his classmates and teachers his newly minted license. 
"He was here every single day. ... We are comforted by the fact he was here that last day," said McNiff, noting Rondon realized "graduating was the key to doing anything else."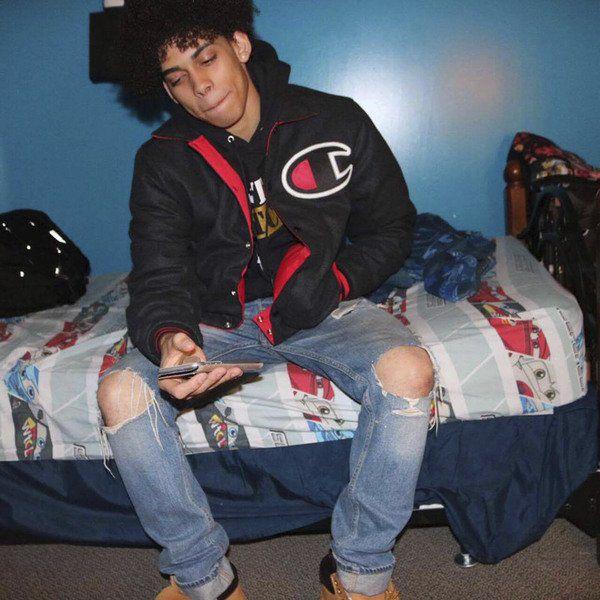 Planning and fundraising is now underway to create an art therapy room at Phoenix Academy — a working memorial to Rondon, who was the sole fatality in the Sept. 13, 2018 gas explosions and fires in the Merrimack Valley. 
Just after 4 p.m. that day, the high school senior drove into a driveway on Chickering Street to drop off friends. Without warning, the house exploded and pushed a brick chimney on top of Rondon. He was pronounced dead later that night amid continuing fires and evacuations across Lawrence, Andover and North Andover. 
The disaster, which displaced thousands of people and caused millions of dollars in damage, was blamed on over-pressurization of gas pipes.
Earlier this month, the utility provider, Columbia Gas, announced it had confidentially settled legal claims with Rondon's family. 
His mother, Rosaly, describes Leonel as "the happiness of the house."
He's remembered similarly at the Phoenix Academy, an alternative school that helps kids who may otherwise fall through the cracks finish their high school education.
Rondon was a student there for two years and was scheduled to graduate in May. He regularly spoke of his business plan to open a club in the city. And he was also known to walk into the school's day care center and play with the kids. 
"As soon as he saw a child that needed to be picked up, he was right there," said McNiff, happily recalling Rondon's interactions with the little ones. 
Rondon was a founding member of a peer leadership team at Phoenix which works closely with The NAN Project, a non-profit that seeks to increase understanding of mental health issues and support suicide prevention efforts in young people. 
The school created its own chapter and, at Rondon's suggestion, called it NANix, short for NAN with Phoenix. 
NAN Project Director Jake Cavanaugh noted in the past six years Phoenix has lost one student annually to violent deaths. 
Cavanagh, McNiff and Fernanda Lopez, an art therapist based in Lawrence, have met already with the Mayor's Health Task Force and U.S. Rep Lori Trahan about establishing the art therapy room at the school.
A kitchen space in the 15 Union St. school is eyed for the area. 
They are hoping Columbia Gas will play a role in the studio's inception, which they ultimately hope to open to the public for therapeutic art purposes. 
"The sooner you get to people affected, the sooner you get them to heal," said Lopez, who is affiliated with the Lawrence Arts House. 
In the first days after Rondon's death, fellow Phoenix Academy students painted a mural at the school in his memory. As they created, the students were able to share their feelings about him, McNiff said. 
"I was given this life because I was strong enough to live it," reads a quote from Rondon which was incorporated into the mural, McNiff noted. 
Rondon, she said, knew that life was about "struggle." 
"Everyone has their struggle but the reasons struggles are put in our life is so we can persevere," she said, paraphrasing Rondon.
She recalled his beginning at the school, when he resisted opening up to others. Over time, they learned Rondon was "brutally honest and loyal to his friends." 
"Even if it was hard to say, he would say it," McNiff said. "We all learned a lot from him and he became a real leader." 
Follow staff reporter Jill Harmacinski on Twitter @EagleTribJill.