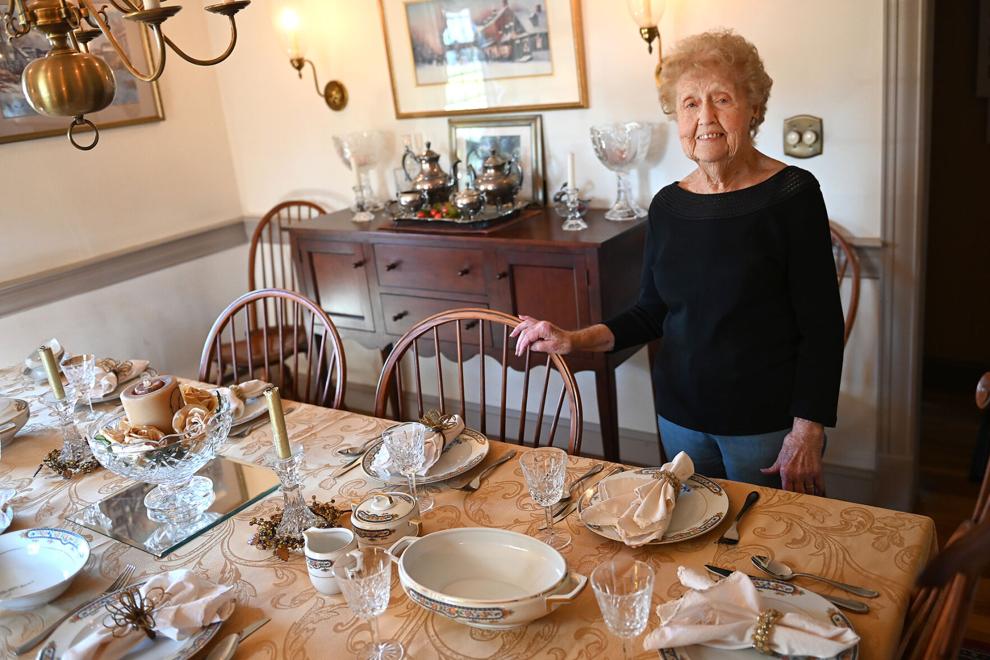 HAVERHILL — Marion Rembis has been preparing the Thanksgiving meal for her family since 1950, the year her first child was born. She says she doesn't fiddle with tradition and prepares the turkey and side dishes the same way her grandmother did when she was a child.
Rembis has prepared a formal, sit-down Thanksgiving meal for up to a dozen family members for more than 70 years and at age 95, this mother, grandmother and great grandmother isn't slowing down. She prepares turkey and all the fixings on her own, although a helping hand with lifting a stuffed, 20-plus pound bird is always welcome.
"I also serve it on my grandmother's antique china, which my grandfather purchased for her when they were married in 1896," she said. "When I was 16 she didn't want to take care of it anymore so she gave it to me, her only granddaughter, and I've been caring for it and using it on Thanksgiving Day ever since. In reality, I've been eating off that china since I was four or five years old."
And once again this Thanksgiving she is using her grandmother's antique Bavarian china to create an elegant table setting amid festive Thanksgiving decorations.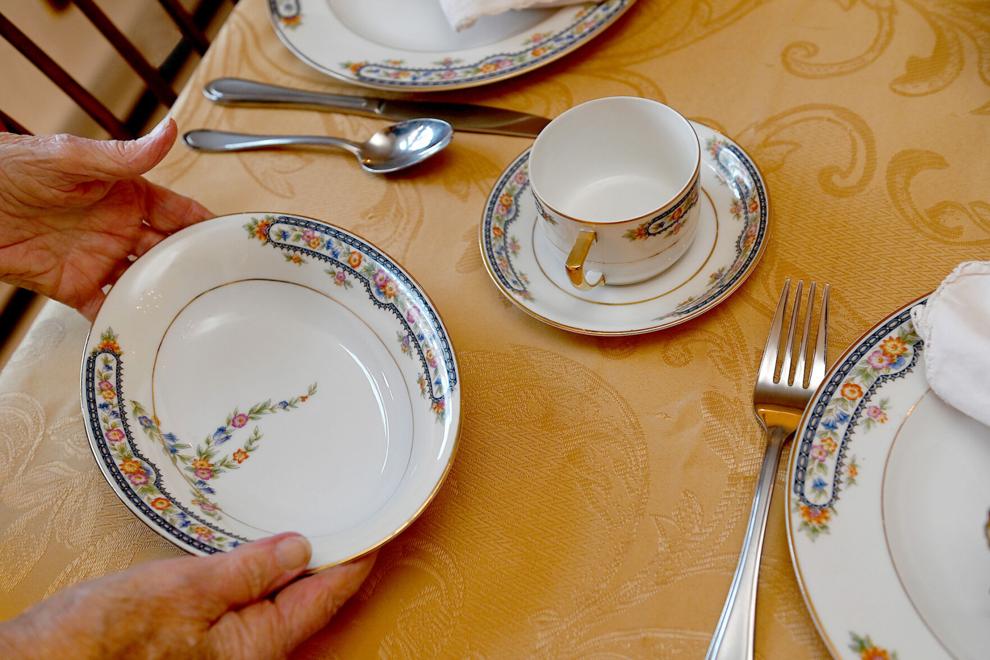 "Although two of her sons live with her, she does the bulk of the cooking and decorating," said her daughter-in-law Darlene Rembis.
"She started this tradition the year she gave birth to her oldest son, Stephen Rembis. Stephen was my husband and he passed away in 2015. He always loved the family gatherings hosted by his mother."
Marion, then Marion Hanscom, married Julian Rembis in 1949.
"He joined the Army in 1943 and during World War II he served in the Philippines, although he didn't talk about it to me," Marion Rembis said.
"He was one of seven brothers in the service during the war and they all came back safe."
Marion worked as a telephone operator and Julian was a supervisor for a Haverhill shoe heel company. They began raising a family on Whittaker Avenue and as the family grew to four sons, they moved to Pinedale Avenue, where she still lives with two of her adult sons, James and David.
"Thanksgiving dinner got bigger as the boys got married and had children of their own," Marion Rembis said.
Over the years her family guest list grew, but the familiar and comforting Thanksgiving meal stayed the same.
"I've always done it the same way my grandmother used to do it," Marion Rembis said about preparing the turkey. "She'd stuff it, place it into a roasting pan and put it in the oven. I don't understand why people make such a big thing out of it. Just put in the oven and watch it cook. I've always had good luck with it."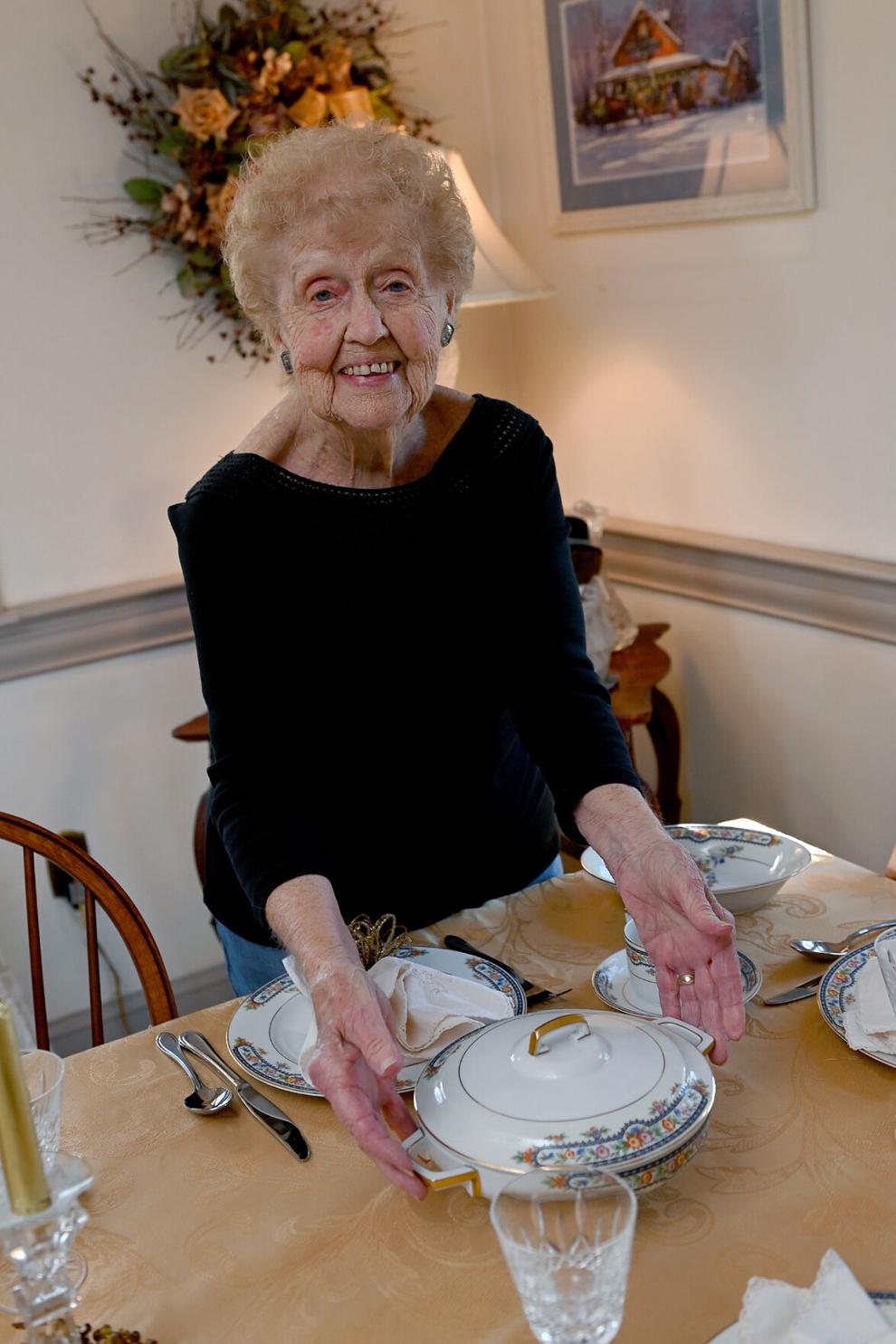 And when it comes to her side dishes and stuffing, they follow tradition, too.
"I've always used Bell's stuffing with celery and I've never experimented with anything else," she said. "I also prepare butternut squash with a lot of butter and salt and pepper, mashed potatoes with butter and some milk, salt and pepper, peas and pearl onions, and of course we always have cranberry sauce."
As for dessert, pies are always on the menu including apple and pumpkin, with the addition of a banana cream pie her son Kevin is bringing this year.
"I used to bake all the pies years ago, but at my age I'm lucky to be cooking at all," she said. "I do have to make a chocolate cream pie, which the grandchildren love, although I don't eat it. It's just not my tradition."
"Nothing can top a Thanksgiving meal with my family," she added. "I look forward to it every year."