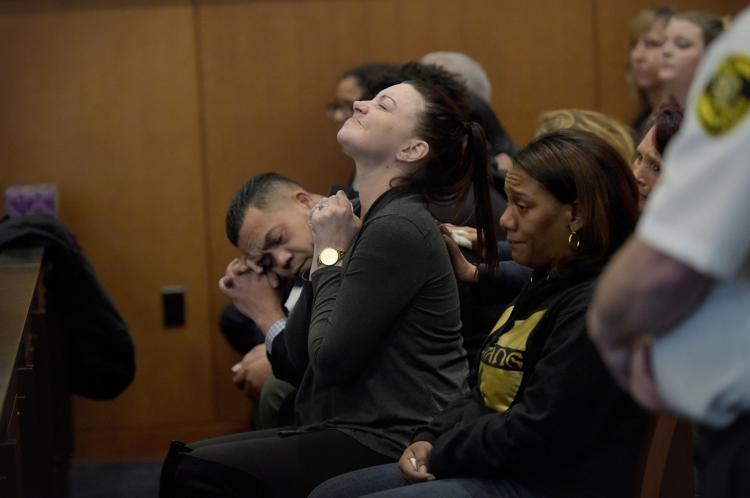 SALEM, Mass. — Lawrence teen Mathew Borges was convicted of the gruesome killing and beheading of his Lawrence High School classmate, a first-degree murder jurors agreed was premeditated and committed with extreme atrocity and cruelty.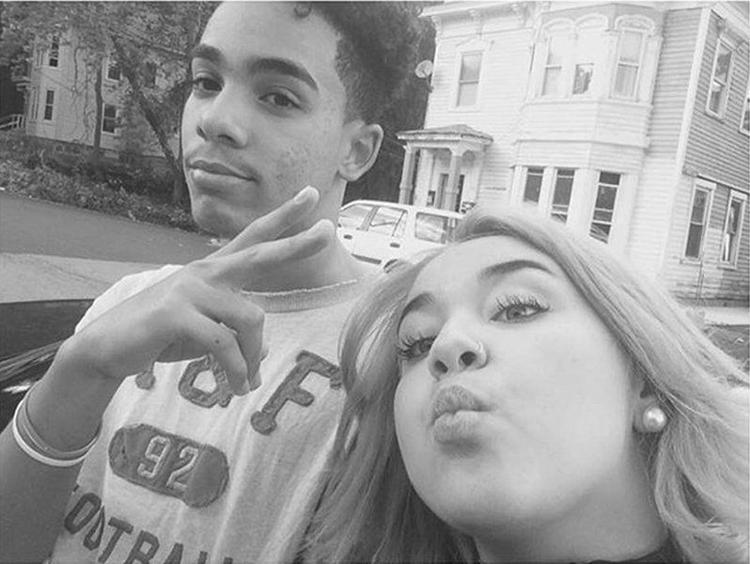 Family members of Lee Manuel Viloria-Paulino, 16, whose decapitated body was found on a Lawrence riverbank in December 2016, broke down in tears and openly wept as the guilty verdict against Borges was read aloud in court Tuesday afternoon. 
Borges, 18, did not react.
A lanky boy with curly hair, he ate two helpings and chatted with his grandmother about trouble he was having with homework. He then headed upstairs to the second-floor apartment he shared with his mother.
She would never see him alive again, she testified Tuesday.
Prosecutors said Borges committed the crime because he was both jealous of Viloria-Paulino and had homicidal tendencies. 
After eight days of testimony, the jury deliberated for a little under nine hours before reaching the verdict. Borges did not testify and no witnesses were called in his defense. 
"We are disappointed. But he had a fair trial," said defense attorney Edward Hayden.
No one from Borges' family attended the trial, which spanned 10 days.  
Viloria-Paulino's family members, who were present every day in the courtroom for the trial, consoled one another as they left court. They wore black T-shirts and hoodies with the boy's picture and name on it. 
The family declined to comment on the guilty verdict at this time. As they walked down the street, away from the courthouse, they had their arms around one another. 
Borges is now scheduled for sentencing July 9. Although he was age 15 when he committed the murder, he was tried as an adult. 
He faces a maximum sentence of life in prison with the possibility of parole after 30 years, according to information provided by District Attorney Jonathan Blodgett's office. 
Investigators in the case — Lawrence detectives Jay Heggarty and Angel Mejia, and state trooper Matthew Wilson — all were in the courtroom when the verdict was read Tuesday. Fellow detectives Kevin Schiavone and Barry Desjardins, who is now retired, also testified during the trial. 
The case started as a search for a missing teenager and became a homicide investigation after Viloria-Paulino's remains were found Dec. 1, 2016. 
Lawrence Police Chief Roy Vasque said he hoped the guilty verdict gave Viloria-Paulino's family "closure and comfort." 
"While no verdict would ever erase the pain and suffering that the Paulino family has experienced since their unspeakable, senseless loss, I hope today's verdict will give them some sense of closure and comfort as they continue to mourn Lee's tragic death," Vasque said. 
Lawrence Mayor Daniel Rivera echoed similar sentiments. 
"This is justice for Lee and his family," Rivera said. "I hope Lee can rest in peace and that his family will find closure." 
Blodgett lauded the work of investigators, prosecutors and jurors, in a statement released late Tuesday afternoon. 
"Nothing can bring Lee Paulino back to his family, who obviously love and miss him very much. It is my hope that this verdict gives them some comfort and peace," Blodgett said.
THE INVESTIGATION AND MURDER
Viloria-Paulino was last seen Nov. 18, 2016, when he walked to the riverfront off Water Street to smoke marijuana and talk with Borges, who at the time was also a sophomore at Lawrence High School.
The teen's decapitated body was found on a riverbank on Dec. 1, 2016. His head was found in plastic bags a short distance away. His hands have never been found.
Borges was arrested and charged with murder Dec. 3, 2016, after authorities searched his Oxford Street home. 
Prosecutors called dozens of witnesses and experts over the first eight days of the trial. A medical examiner testified Viloria-Paulino had been stabbed 76 times, with at least 30 of the wounds inflicted before death. 
A forensic anthropologist who examined Viloria-Paulino's jaw, neck and wrists said the bones received "substantial hacking trauma" and that a "sharp blade" was used to inflict the wounds.
Some bones showed the teen was not yet finished growing and others were so fractured they could not be put back together. 
Prosecutors did not have a murder weapon or Borges' blood, DNA or fingerprints 
Four young men testified Borges was tasked on the night of Nov. 18, 2016, with getting Viloria-Paulino out of his Forest Street home so they could all rob his apartment.
Jonathan Miranda, 18, Angel Betancourt, 20, Nazario Betancourt, 17, and Julius Paulino, 18, all testified they planned the break-in at Viloria-Paulino's Forest Street home that evening and took electronics, clothing and belts.
After they robbed the teen and left his house, Borges called them and on speaker phone said he had killed Viloria-Paulino.
Paulino said Borges told him he stabbed Viloria-Paulino "over and over on his stomach, his back and his throat because he wouldn't shut up."
He said Borges told him Viloria-Paulino eventually "gave up."
Paulino said he didn't tell police immediately about the crime or what Borges said. But he testified he remembered saying later in a police interview "that Mathew said when (Viloria-Paulino) wouldn't shut up he went for the throat."
Miranda testified that Borges told him and the others within earshot that he "killed Lee and cut off his head."
"He said he stabbed him" and cut off his head "so he wouldn't be caught," Miranda said.
In his testimony, Angel Betancourt, who is nicknamed "Scooby," recalled the phone call and Borges saying, "My hands were bloody. He came at me the wrong way so I did what I had to do."
Defense attorney Hayden, in his closing argument, said all of the teens initially lied about their involvement and what Borges' said when questioned by police. They later lied to a grand jury investigating Viloria-Paulino's death. None of them are facing any charges for the break in.
Monday morning during his closing argument, prosecutor James Gubitose held up Viloria-Paulinos' smiling picture in front of jurors.
Borges "took everything he was and everything he was going to be," said Gubitose.
Gubitose and fellow assistant district attorneys Jessica Strasnick and David O'Sullivan prosecuted the case.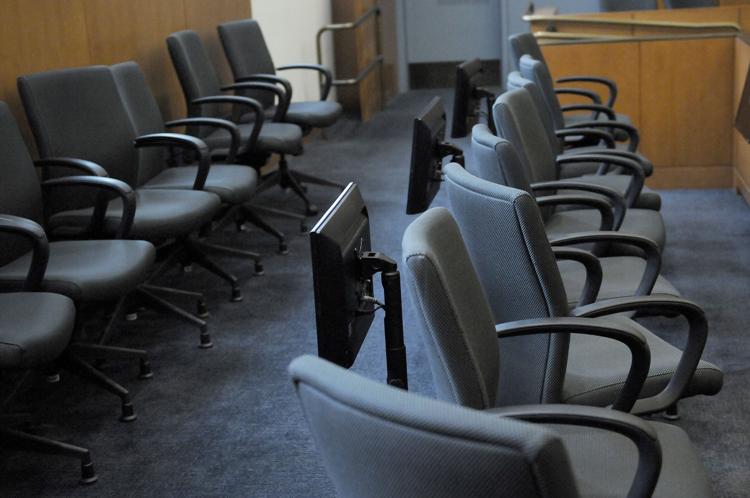 Follow staff reporter Jill Harmacinski on Twitter @EagleTribJill.