SALEM, N.H. — Brandon Lavoie and Shane Walsh were in homeroom classes together at Woodbury Middle School. 
As teenagers, they both were hired at Market Basket on Broadway. Lavoie bagged groceries and shagged carts, while Walsh stocked and neatened shelves. 
Over the years, they shared many hours of work and laughs before school, then eventually drifted in different directions.
In the spring of 2016, Lavoie, now a 25-year-old filmmaker in New York City, opened up Facebook to learn the heroin and opioid epidemic plaguing his hometown had taken yet another life. 
On May 4, 2016, his old friend Walsh died of a fentanyl overdose after 16 months of sobriety. He was 24 years old and just three weeks away from receiving a new drug to help prevent relapses.
In his obituary, Walsh's family described his death as happening "after a long battle with the disease of addiction." 
In the sad days that followed, Lavoie reached out to Walsh's mother, Lisa Walsh. He told her he wanted to do a film about the heroin and opioid crisis and how it was affecting his hometown and the wider region. 
Could he come home and see her? Bring his cameras and other equipment? Talk about Shane's life and struggle? 
Come home, she said. 
"I can tell you from a personal standpoint that Lisa is probably one of the bravest people I know ... so brave for allowing us into her life," Lavoie said.
On July 3, 2016, when Lavoie was in Salem for the holiday weekend, the two sat down in Shane's former bedroom. The camera started rolling and the two talked. 
This marked the b
"(It's) a look at the epidemic through the eyes of those left behind," he said.
"We didn't just want to list facts for people," he added. "Facts go in one ear and out the other."
Ceginning of production of Lavoie's upcoming film, a documentary entitled "Hometown."reating his 25-minute documentary, set for release this summer, took him in and out of private homes, police stations and the morgue.
The intent is "to open up a dialogue," he said. 
And he knew exactly how he could get people talking. 
"I don't have the money to donate to addiction centers," Lavoie said. "But I do know how to make a film."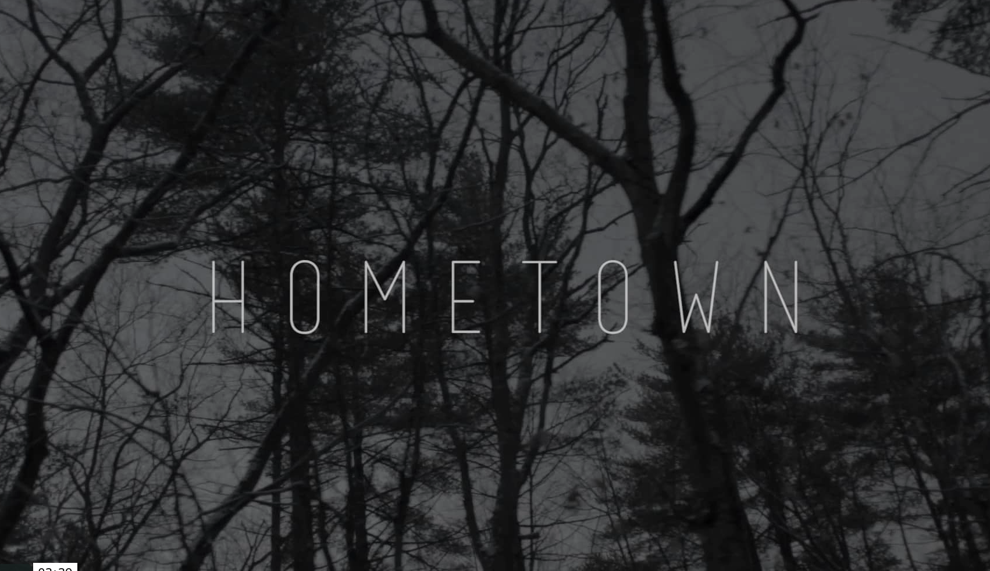 'Too many are dying'
For the better part of Shane's life, the Walsh family lived in Salem at a variety of addresses. Shane's part-time job at Market Basket as a teen would later turn into a full-time one.
He was a hard worker and made good money, his mother said. Going to work was good for him and made him "strong for his recovery," she added. 
But the lure of addiction had long ago called Shane, explained Lisa, who now lives in Derry, N.H. 
At age 13, doctors discovered a tumor in Shane's knee and he underwent surgery. His entire knee cap was removed and replaced. Afterward, he was prescribed Percocet, an opioid painkiller.
"He knew right then he liked the pills," his mother said Shane later told her. 
"The 'percs' were like a party. He said, 'I knew I liked that high,'" she recalled. 
Over time, she recognized that her son was an addict, but refused to give up on him. Instead, she said, the two forged an even closer bond.
Shane "was my rock," she said. They tried to do as much as possible together.
"He was very open about addiction and disease when he was sober and when he was active," she said. 
She said staying clean was tough, but Shane fought the battle hard. Still, he had limits.
Three weeks before his death he suffered a mental breakdown, she said. And the night before he died he saved a friend who was overdosing by getting him medical help. 
Shane sought treatment with Vivitrol, a new drug used to block the effects of opioids, and was just a few weeks away from getting insurance approval for it. 
Fentanyl, which caused Shane's overdose, is a man-made opioid that's 50 times stronger than morphine. Highly lethal, it is often mixed with heroin and also sold in place of heroin. 
"I know he did not know he was getting fentanyl," said his mother, who found Shane dead in their home. 
Her answer is simple when asked what she misses about her only son.
"Oh my God, everything. We were just friends," she said. "I just miss his big heart."
Now she's committed to speaking out about the problem, listening to others and doing anything she can to obliterate the stigma that surrounds the addiction.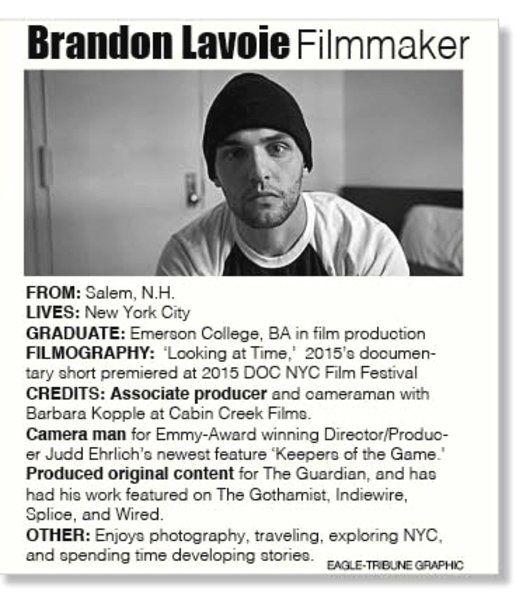 "It's important to be his voice," she said. "Too many people are dying."
'That's someone's son or daughter or parent'
Like Shane's mother, Lavoie said a major part of what he wants to do with this documentary is shatter the stereotypes that loom over addiction. 
"There is this stigma that it's a choice," he said. "I want people to see the human side of this. That that's someone's son or daughter or parent. And that person suffering from this, that parent might be the world to someone else." 
He repeatedly lauds Lisa Walsh for her bravery; for having the courage to speak about Shane's plight. 
If viewers "can relate to what Lisa is going through and gain some perspective and if it saves just one life, then it was worth it," Lavoie said. 
In addition to Lisa, Lavoie also interviewed Salem Police Officer Matthew Norcoss, as well as Shane's best friend, Christopher Janco, Detective Capt. Roy Vasque of the Lawrence Police Department, and retired Salem High School teacher John Griffin, who is also a bail commissioner, for the film. 
Some of the most chilling scenes are with Dr. Thomas Andrew, a New Hampshire medical examiner, he said. 
"One of the most terrifying parts for me was to see how discouraged he was ... This is a person that on a daily basis sees the epidemic," Lavoie said.
It was deeply chilling to him to interview someone in a morgue, knowing that people he knew "have gone through that morgue."
"That was an insane feeling," he said. 
While Lavoie is the director of "Hometown," the documentary is being edited and produced by his roommate, Brady Darragh.
In order to finish the film, Lavoie is seeking donations to pay for music, sound design and color correction.
Parts of the documentary will be animated, including scenes in Shane's life growing up, he said. 
Lavoie said he already received a donation from businessman Joe Faro, the owner of Tuscan Kitchen and Tuscan Market in Salem, N.H.
He said he met with Faro and discussed the film and its mission. Faro agreed "it's something that needs to be done," Lavoie said. 
While centered around Shane, the film will include as many local voices as possible on the epidemic.
Salem may be the "Hometown" featured, but Lavoie noted heroin and opioid abuse remain a national problem. 
"This could be any hometown," he said. 
Follow staff reporter Jill Harmacinski on Twitter @EagleTribJill.