Rocky Morrison and his cleaning volunteers regularly find abandoned and broken bikes tossed into the Merrimack River.
They fish them out, though people rarely claim them. 
Recently, inspired by another's handiwork, Morrison and Clean River Project participants decided to turn the bikes into pieces of art. 
"We get creative," said Morrison, president of the organization, founded as a nonprofit in 2005 to clean and preserve the Merrimack River. 
Using the imagination and ideas of volunteers, the bikes have been "upcycled," painted in bright, eye-popping colors and adorned with flowers.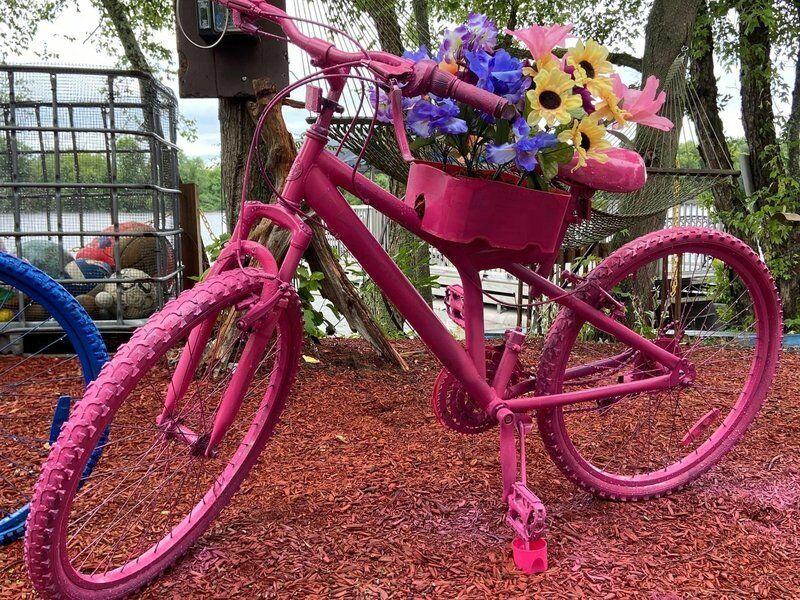 A donation of $100 or more is asked for the reconditioned bikes and all proceeds offset the project's operating costs. 
The sister of recycling, upcycling is the process of taking discarded objects or materials and creating a product of better quality or value than the original. 
"The gears were broken and pedals were broken," Morrison explained. "We came up with the idea they would be great pieces of art for restaurants and other places." 
So far, the river project has sold three bikes, including one that now adorns an outdoor seating area at Rolf's Pub in North Andover. 
As of Tuesday afternoon, one painted bike was left for adoption. Morrison said more are on the way. 
"The team here is working on it," he said. 
The Clean River Project has an office at 1022 Riverside Drive in Methuen. 
The spark for the bicycle painting project originally came from a Facebook follower who donated $10 for a wire plant rack volunteers found in the river. 
The follower repainted the rack and lined it with plants.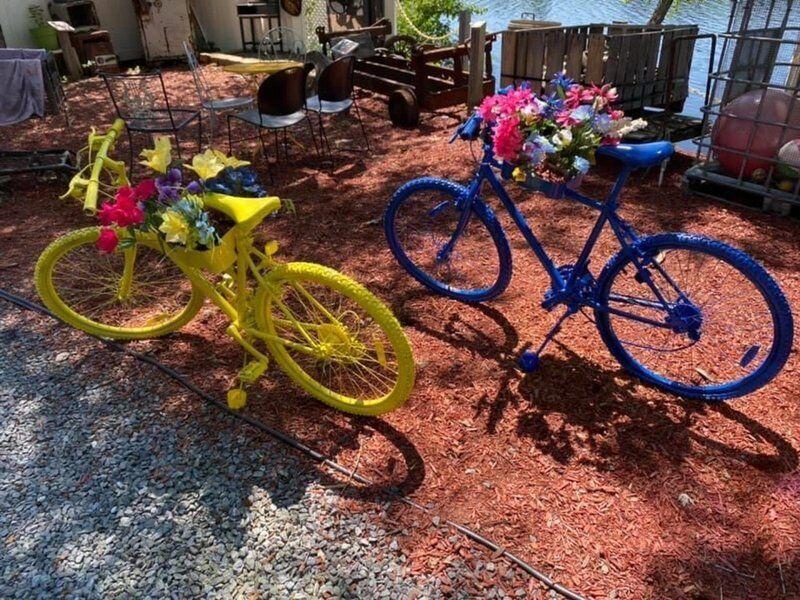 "And it looked great," Morrison said. 
Each Friday, dubbed "Fun Find Friday," the project posts items they've recovered on its Facebook page. All items can be re-homed for a donation, he said. 
"It's received a lot of reaction from the community. We always want to give back to the community," he said. 
The project is funded through donations and a variety of grants. Morrison noted with budget cuts and economic constraints, funds from area cities and towns, as well as grant money, is not as plentiful.
In the meantime, he said the organization will continue to creatively fundraise. 
"We are now looking at bikes differently," he said.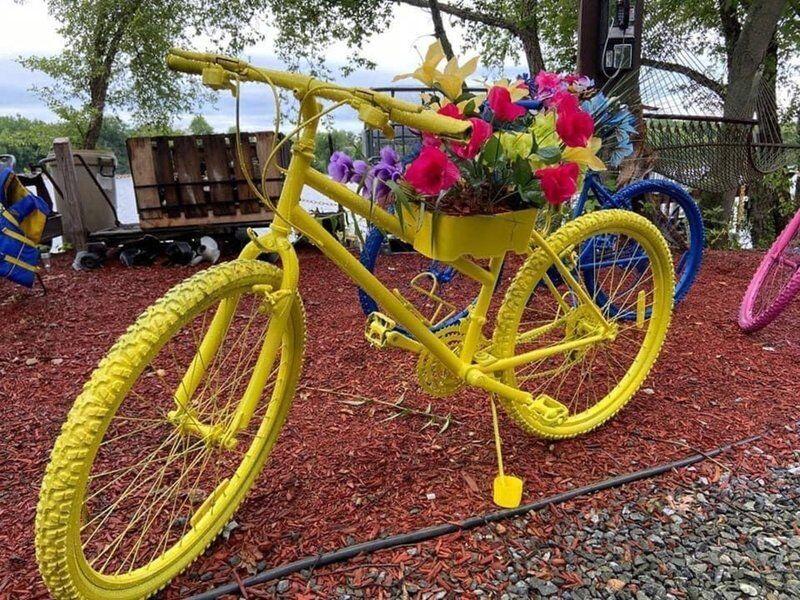 For more information on the bikes or to make a donation, call the river project office at (978) 857-6680.
Follow staff reporter Jill Harmacinski on Twitter @EagleTribJill.