MANCHESTER, N.H. — Granite State Democrats joined together and focused on unity in Manchester Saturday at SNHU Arena for the New Hampshire Democratic Convention.
The call from every candidate — from Manchester Mayor Joyce Craig to the 19 presidential hopefuls who took the stage — was to come together as a party to address issues like climate change, the minimum wage, healthcare and education.
Candidates highlighted those priorities in each speech.
"It doesn't matter if the Republicans choose Bill O'Brien or Corey Lewandowski or somebody else who is planning to run," said New Hampshire Sen. Jeanne Shaheen. "Every one of them opposes the Affordable Care Act, opposes a woman's right to choose, opposes raising the minimum wage, opposes the Voting Rights Act. They oppose taking action on climate change and campaign finance reform."
Lewandowski, a Windham resident, has not formally announced his run for Shaheen's seat. However many fellow Republicans — including President Donald Trump — have urged him to join the race.
Shaheen went on to highlight the general consistencies in the 19 presidential candidates' platforms.
"The next president of the United States is going to be in this room today, and each of those men and women are challenging us today as a nation to do great things — to fight climate change, to cure cancer, to get dark money out of politics, end college debt, to address gun violence, and to have a smart immigration policy that understands that we can secure our borders and recognize the value that immigrants bring to this country," Shaheen said.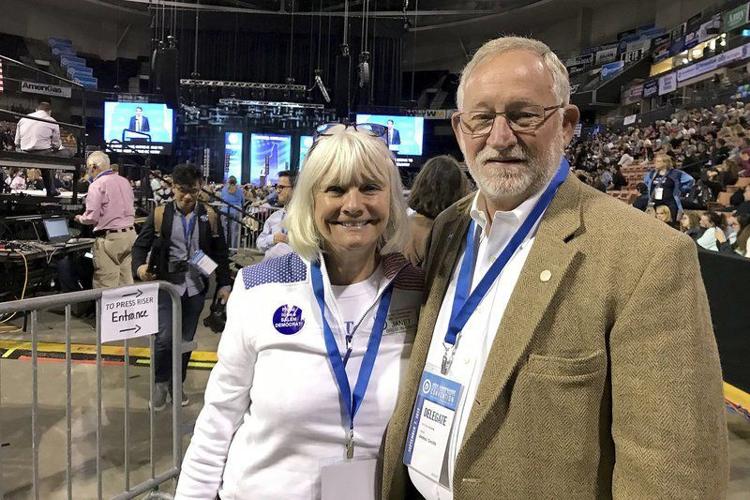 With a field of 19 Democrats running for president, the nuance is in the plans the candidates put forth.
Salem Democratic Party Chair Janet Breslin-Smith recalled talking to friends during the last election cycle, when 17 Republican candidates vied for the party's presidential nomination. She said the differences between the 2016 Republicans and the 2020 Democrats are the call for unity and the lack of name-calling.
"So far today everyone has done a remarkable job drawing distance from others without personal attacks," Breslin-Smith said, referencing Trump's rhetoric during the 2016 election. "It is equally important to support presidential candidates and senate candidates and others down the ballot."
Derry Democratic Party Chair Beth Nelson said that she agreed the overall message of Saturday's convention was unity.
"The message was love your candidate in the primary, but we are all going to get behind whoever wins the nomination," Nelson said.
Unity doesn't mean playing it safe, multiple candidates including Massachusetts Sen. Elizabeth Warren and South Bend, Indiana Mayor Pete Buttigieg said. Each person took a stance on why they were uniquely qualified for the highest office.
"There is a lot at stake and people are scared. But we can't choose a candidate we don't believe in because we're scared," Warren said. "And we can't ask other people to vote for someone we don't believe in."
The crowd roared for Warren, chanting "two cents" as she talked about her wealth tax that would create a 2% tax on wealth over $50 million, also as she says 2 cents on all assets someone has above $50 million. The revenue raised would pay for education and healthcare initiatives, Warren explained.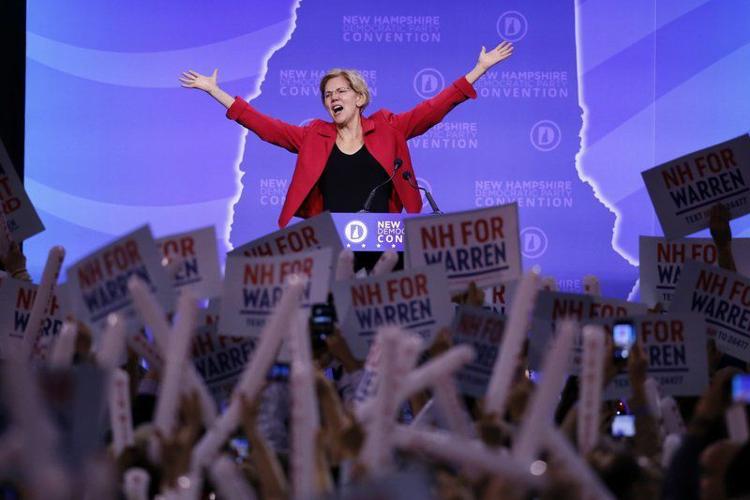 Other top poll leaders, former Vice President Joe Biden and Vermont Sen. Bernie Sanders, also called for unity within the party when it came time to the general election for the sake of democracy.
"We have to earn it, we have to protect it, we have to fight for it," Biden said about democracy, focusing his priorities on making America a world leader and preserving the democratic norms written into the Constitution.
"If Donald Trump is reelected he poses an existential threat to this nation, he does pose a real threat to core values of this nation and our world standing and our very democracy," Biden said.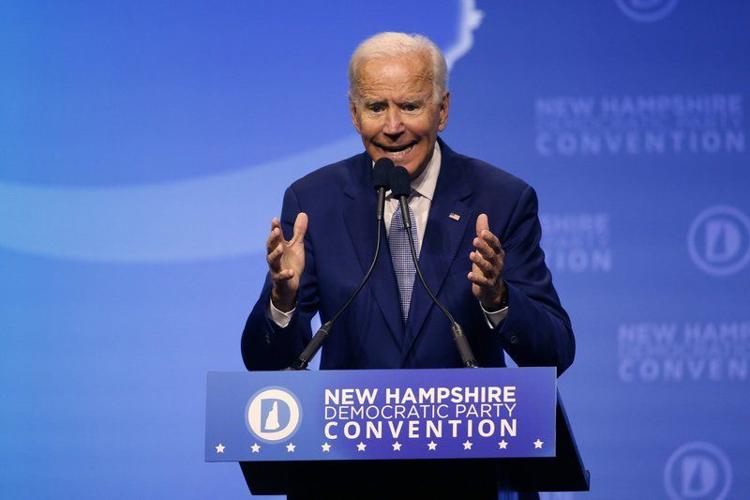 Sanders agreed, adding that democracy needed to be preserved through ensuring basic needs like healthcare and education were met, he said highlighting his Medicare for all and education policies.
"No matter who ends up winning that nomination … we will all come together to defeat the most dangerous president in modern history," Sanders said.
Each other candidate drew distinctions about themselves and how they each got into politics and what their priorities in office are.
New Jersey Sen. Cory Booker talked about gun control and how his proposed policies came from living in inner city Newark.
Buttigieg talked about how he was personally affected by political decisions ranging from being sent to war as a naval intelligence officer to his marriage to his husband Chasten Buttigieg.
California Sen. Kamala Harris talked about making her mark as the first black female attorney general in California, while highlighting her family's tradition of fighting for social justice. She used her story to say that she wasn't afraid to break the gender barrier for the Oval Office.
"You know how to elect some really strong women," Harris told the Granite Staters, referring to her fellow senators Shaheen and Maggie Hassan.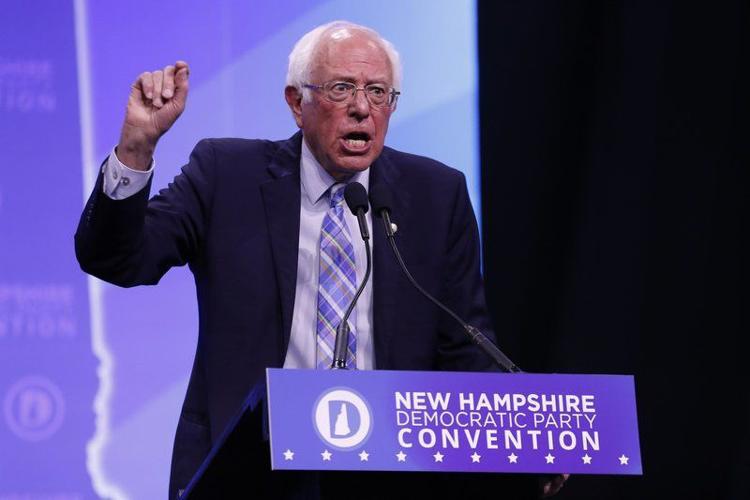 Potentially electing the first woman president or vice president was on the minds of many, especially those who marveled at Warren's reception at the convention.
Kim Casey, a delegate from East Kingston, expressed her interest in seeing a woman on the November 2020 general election ballot. And while Casey's top priority for choosing a candidate is electability, which has not been seen as a quality for Warren by some political pundits, she saw the reaction to Warren as a positive one.
To have a woman on the ballot "would be a strong message that we are moving forward," Casey said. "It's time. No, it's past time we had a woman in the White House."