DERRY — A downtown Derry business is turning away Republican customers, according to a post on The Used Apple Store's Facebook page.
Owner Bill Williams — who has administrative power of the account — would not disclose who wrote the post Monday, but said it "is certainly representative of our views." 
"If you affiliate with the Republican Party you are not welcome into our store," the Facebook post warns. "We will not offer you service."
Employees are able to point out right-leaning customers, the post says, by "just the way you look in person or in a photo."
"(We) told 30 random people that we were guessing Republican or not and all 30 I was correct," the post says. "You have an uptight, closed energy, negative aura to you ... almost evil, and to be honest, usually evil. You also lack a psychic gateway to technology."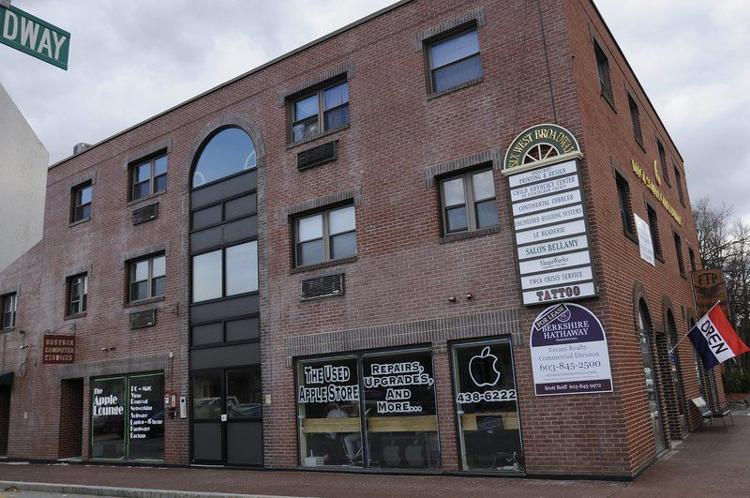 Nearly 100 people, many of them Derry locals, responded quickly with criticism and threats of lawsuits.
According to New Hampshire law, however, political affiliation is not a protected class.
Laws in place that protect equal access to public places — including retail stores —  are based only on age, sex, race, creed, color, marital status, physical or mental disability, and national origin.
New Hampshire Deputy Secretary of State David Scanlan explained there's a fine line between discrimination and the right of a business to decide who its clients are.
"It depends on the nature of the business and who they're trying to exclude," he said.
Williams told The Eagle-Tribune that the motive for rejecting Republicans stems from the party's continued "secretive actions."
"There's been a lot of things that go on politically in this country ... behind the scenes," he said. "Ten to 15 years ago, everyone was paying attention to Monica Lewinsky, but at the same time, the U.S. was bombing Iraq around the clock. I asked 10 to 15 people if they knew about each of those things. People didn't know we were in a war. If you look at history, this country does that a lot."
Fed up with "the repeated cover-up of scandals by the Republican party," Williams said he has the ability as a small-business owner to protest "what they represent" by denying service to certain customers.
This isn't the first time an internet post toting controversial practices has called attention to The Used Apple Store. A few years ago, Williams asked customers to bring in cash, up to $1,000, and promised to double it and return it to them in 90 days with no risk — in effect, selling a security according to the New Hampshire Bureau of Security Regulation. 
In November 2016, Williams was ordered by the bureau to pay $5,000 in fines and administrative fees and an additional $713.50 to cover the cost of the bureau's investigation.
In a post that has since been deleted on the company's website, Williams announced that there would be "a 5% NH Resident Securities Regulation fee....This keeps our operating cost at $0 and only the state of New Hampshire is requiring the fee."
Customers from out of the state were spared the additional cost.
State officials responded by clarifying that they were not imposing the fee on customers, but rather that Williams was seeking the price increase.
Barry Glennon, director of the New Hampshire Bureau of Securities Regulations, said Tuesday that "(Williams) continues to have financial obligations that we continue to monitor."
On Tuesday, Williams expressed frustration about the investigation, as well as how the case was covered in the media. He said the media is biased, and that it is entirely owned by 8,100 bankers who control the stock market.
The business opened its storefront at 6 West Broadway five years ago, offering repairs and upgrades for Apple products and later expanding to include a virtual reality center that Williams describes as "life-changing."
The Used Apple Store is expected to open a kiosk soon at the Mall of New Hampshire outside of the Apple Store.
Williams said he does not believe the new policy will affect business.
"You may lose some customers," he said, "but others who agree with your stance will be more likely to come to you."
Williams said his company's statement is not intended to alienate one political party.
"The only party I associate with is the Green Party. Democrats have their issues, but they're not as alarming as the Republicans," Williams said. "It's not that we're trying to say one party is better than the other, but at this point, the Republicans are the biggest threat to causing World War III."