PELHAM — The arrest of a Crossroads Church student ministry leader for assaulting his wife is causing former officials of the Pelham church to speak out about an incident several years ago that prompted them to leave.
An article that ran in Saturday's edition of The Eagle-Tribune detailed the July 6 arrest of Todd Spain Jr., 26, who until last weekend was listed as a contact person on the church's website for Sunday night student ministries. The lead pastor is his dad, Todd Spain Sr.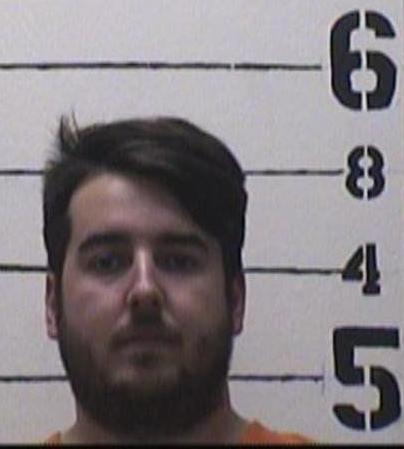 An affidavit states Spain Jr. and his wife were on a hike in northern New Hampshire when he tried to get her close to a ledge, admitted to having an affair, and later hit her in the back of the head with a rock. She was able to call police and run to safety at the bottom of the mountain, according to the affidavit.
News of the arrest incited memories of a 2013 situation involving Spain Jr., who was 19 at the time, and a 14-year-old girl who regularly attended a Crossroads youth group.
According to Michele and Ken Woonton, the girl's parents, their daughter received sexual text messages from Spain Jr. when she was a minor. She responded, they said, but quickly became uncomfortable and brought the messages to the attention of church staff.
The Woontons said they were told by Spain Sr. that his son's behavior was the result of a pornography addiction. He was sent to a family member's house in the South "to heal" for several weeks, the family recalls. 
The couple said they were disturbed when Spain Jr. came home to Pelham and his dad, the pastor, had the idea to appoint his son to lead middle and high school-aged kids in the youth ministry. 
The Woontons went to police about the text messages, they said, but were told no crime had been committed.
At the family's request, police would have gone to talk to Spain Jr., they said. But the family declined.
Pelham police Chief Joseph Roark said there is no record of the call and there are no other complaints involving Spain Jr. 
Two other couples in leadership positions at the time have confirmed the Woonton's account of what happened six years ago, including how the Spain family kept it concealed from the general church population and went against all of their wishes to keep Spain Jr. away from kids.
Several attempts to contact the Spains or anyone at Crossroads Church have been unsuccessful.
"Our coming forward is about transparency," Ken Woonton said. "This is not about a church. This is not about religion. It's about leadership. There are going to be members of that congregation that want to defend it. But we want to empower them to question their leadership about whether they're protecting their children."
At the time of the February 2013 incident with his daughter, Ken Woonton was a church trustee. His family was involved at Crossroads since its inception in 2001.
"When Todd Jr. came home and his father approached my husband about making him a youth leader, that was the beginning of the end for us," said Michelle Woonton. "It was insane."
By January 2014, nearly a year after the texting, the Woontons were searching for a new church.
They started a trend of eventual departures.
After Spain Jr. was accused of sending the sexual text messages, Josh and Erin Wilson were preparing for a move to Pelham from Oklahoma, they said. Josh had accepted a job as the Crossroads youth minister. His wife would also work there, as a children's pastor for elementary school kids.
The couple recalls Spain Sr. calling to warn them about their son's absence and asking for prayers during a difficult time. The couple said he told them it was a family matter and they didn't need to worry about it. Later, they were shocked at the way it was originally portrayed, they said.
"We were told that Todd Jr. was 'going to get his mind right. And that it was a personal family matter," Josh Wilson said.  
"There were tensions when he came back. And I pushed back against the suggestion of Todd Jr. joining the youth department," he added.
The Wilsons said they quickly found other issues under Spain's leadership: Job responsibilities were different from early-on conversations and Spain Sr. and his wife, Joann, alienated parishioners they didn't personally like.
"We moved away and tried to forget about everything that happened until this came up," Erin Wilson said.
They now live in Arkansas.
The interim pastor at the time, Jonathan Patterson, similarly recalls his seven years of involvement at Crossroads Church coming to an end because of the Spains.
"Michele and Ken's daughter came up to me and told me about the inappropriate texts from Todd Jr.," said Patterson, whose family now lives in Townsend, Mass. "It got taken care of by Pastor Todd and the parents. They kind of swept it under the rug."
Similarly he objected to Spain Jr. working with the kids. Patterson said he and his wife were "like the black sheep after that" — until they finally left the church.
His wife, Kimberly, still gets upset thinking about the situation at their former church.
"The hardest for me is the amount of people that don't understand because it's all a game. I've been part of a lot of churches, and things happen, but nothing like this," she said.
"They hardly ever had a meeting with a large amount of people. They do it all separately. They consider it gossip if you talk to anyone about anything. There is so much chaos under the surface and they hide it," she continued. "Even now, there's a criminal charge and they aren't talking about it."
A public statement posted at the bottom of the Crossroads website sometime over the weekend, after the article became public, refused to delve into "personal and legal issues involving Todd Spain Jr. and his wife."
The statement says he has not been employed by the church since July 8 — two days after the arrest — for reasons other than the arrest mentioned in the news article.