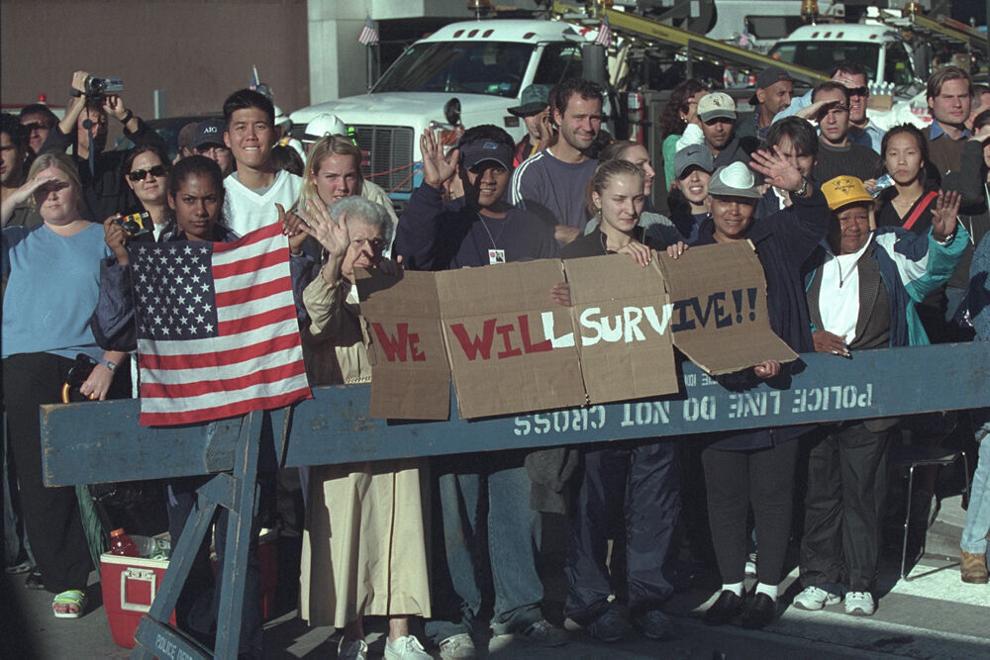 The terrorist attacks of Sept. 11, 2001, shattered our nation's sense of security, horrified the nation and the world and killed 2,977 innocent people.
The horror and grief caused by 19 suicidal terrorists inspired an immediate outpouring of patriotic fervor. It also produced a sense of dread over when and where the next attack might come.
It spawned our nation's longest war, the war in Afghanistan — launched less than a month after the 9/11 attacks. That war proved tragically difficult to bring to a conclusion, with the Taliban immediately re-establishing control of the country and desperate efforts made to evacuate Americans and Afghans who'd cooperated with our efforts throughout the conflict.
The raw emotion and fear have dimmed over the past 20 years years. An entire generation is reaching adulthood having never known a time before the attacks. There has not been a subsequent foreign attack on American soil.
Still, there's little doubt the world and our nation were forever changed that fateful day.
Michael Balboni, who oversaw New York's homeland security and criminal justice agencies during the administration of former Gov. Eliot Spitzer, said the attacks prompted a major emphasis on the need to bolster domestic security, in many different fronts and that those priorities continue to evolve today.
"Police officers on the beat in a suburb with a water purification plant were suddenly the defenders of critical infrastructure," he said.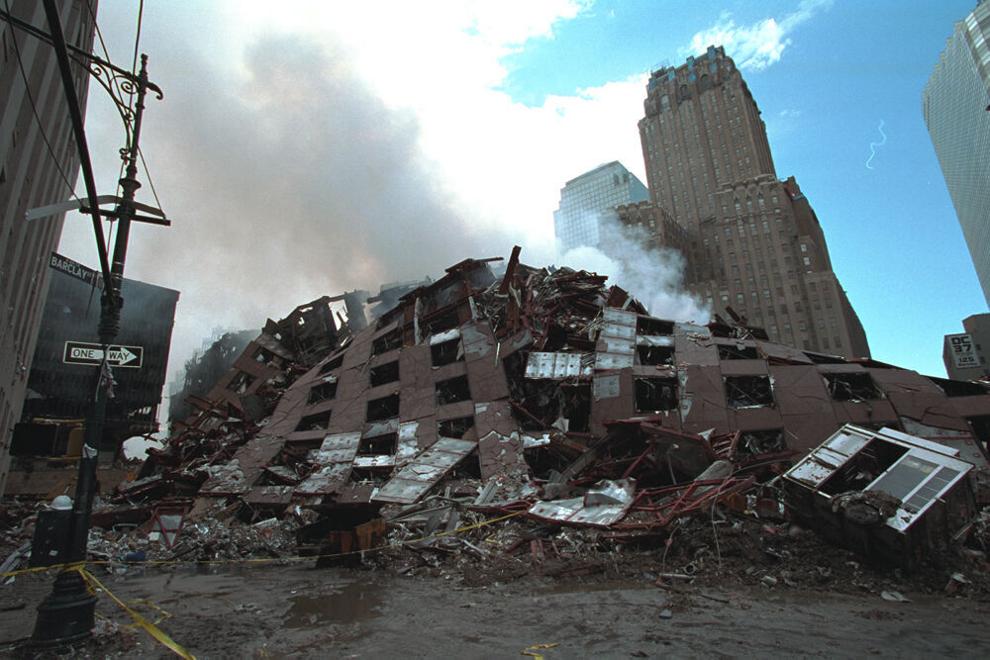 Brian Michael Jenkins, an expert on terrorism and senior advisor to the president of the RAND Corp., said that during terrorist attacks in the 1970s, "fatalities were measured in the tens. In the 1980s, that escalated into the hundreds," he said. "Then on 9/11, of course, we crossed into the thousands."
The event had "such a great psychological impact, including on the analysts, that it altered the perception of plausibility so much that terrorist scenarios that would have been dismissed as farfetched the day before 9/11" began to be taken seriously, Jenkins said.
Patrick Phelan, director of the New York State Association of Chiefs of Police, said, while the 9/11 attacks paved the way for the federal government to become more aggressive with surveillance measures to counter terror plots, he has concerns about the costs to Americans' right to privacy.
Phelan began his law enforcement career in 1989 as an officer with the Greece, New York Police Department. "When I started, if somebody called and said someone left a backpack on the corner of Dewey and Stone, I would have gone there, picked it up, tried to figure out whose it is and then turned it over to property. It would have taken five minutes. Today, we'd clear the whole intersection and call the bomb squad," he said.
It wasn't just law enforcement, politicians and research analysts who learned there were threats everywhere.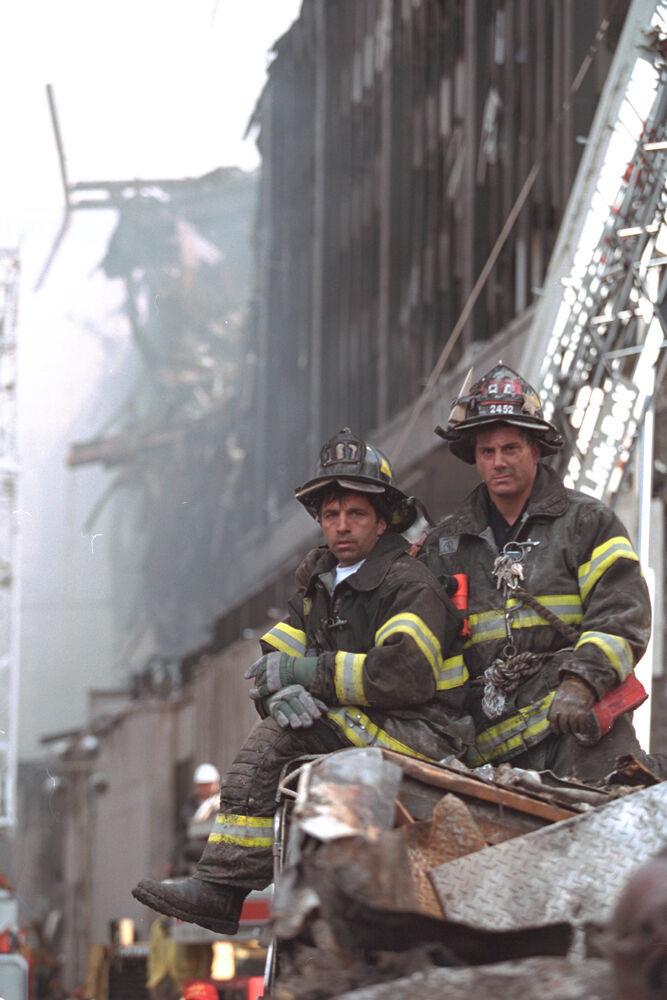 James Piazza, a professor of international affairs at Penn State, recalled that while talking to a college student shortly after the attacks, he'd noticed she was worried.
He asked why, and the student said she was afraid for the safety of her parents, living in a small town in North Carolina.
"'Well, we have a big Walmart there. That could be a target,''' he recalled the student saying. "What she's saying when she's saying that is, you know, I used to think that living in sort of like a smaller town in North Carolina, the rural areas, nothing much happened there. And that was kind of the nice thing about it. That could be secure. But now that's gone," Piazza said.
Backlash of bigotry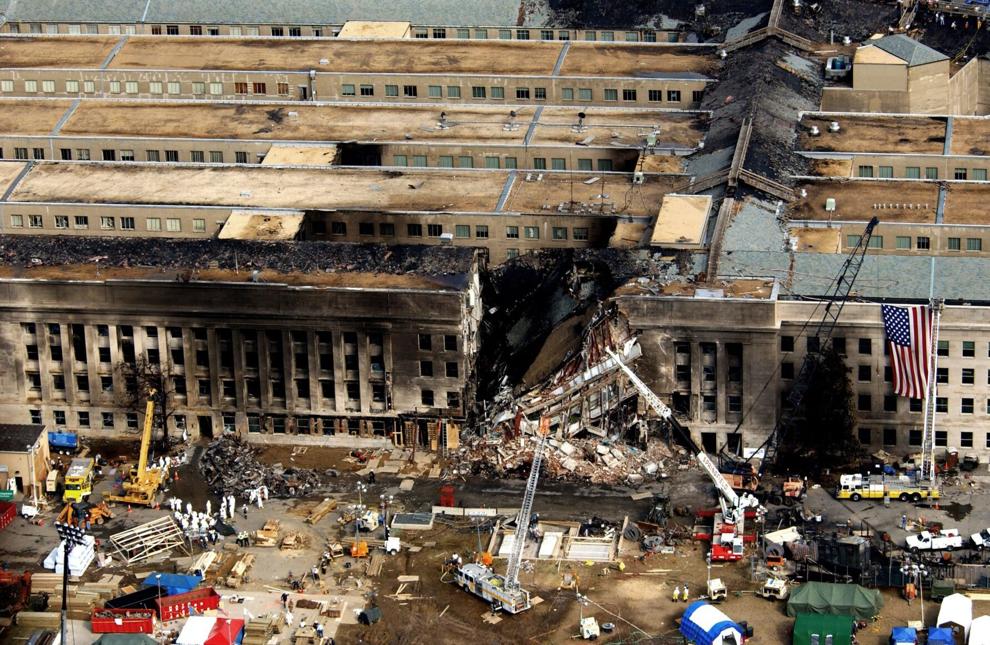 Tahirah Amatul-Wadud, a family and civil rights lawyer in Springfield, Massachusetts, said she has observed profound societal impacts as a result of the attacks on Sept. 11, 2001, with a notable rise in hatred fomented against Muslim Americans. On that day 20 years ago, she was a law school student with an 8-week-old daughter, who is now 20 and in college herself.
"The geopolitical climate for Muslims throughout the world changed forever on 9/11," said Amatul-Wadud, now 47.
A Muslim and an African-American woman who is a member of a group called Muslims of America, Amatul-Wadud said she believes some of the surveillance measures that have been implemented as a result of federal legislation passed in the aftermath of the terror attacks has had negative impacts on privacy rights while doing little to make the nation more secure.
"We are still rolling out aspects of that legislation even though there have been no further attacks of that nature in 20 years," she said.
Amatul-Wadud has assisted the residents of Islamberg, an encampment of about 200 Muslims in upstate New York, about 30 miles from Oneonta. That community has endured threats from individuals who claimed it is a training ground for jihadists. In 2019, authorities arrested three men and a 16-year-old youth for plotting to bomb Islamberg and seized 23 rifles and shotguns from them.
Since then, Amatul-Wadud said, "It has really been quiet at Islamberg, thank goodness."
But she noted that Muslims still encounter prejudice and unfair associations with terrorist organizations without any evidence.
"If you look at any point in history, there is always a bad guy, there is always a boogeyman, and so Muslims have been a convenient boogeyman since 2001," she said. "We always have to have a villain."
The evolution of the War on Terror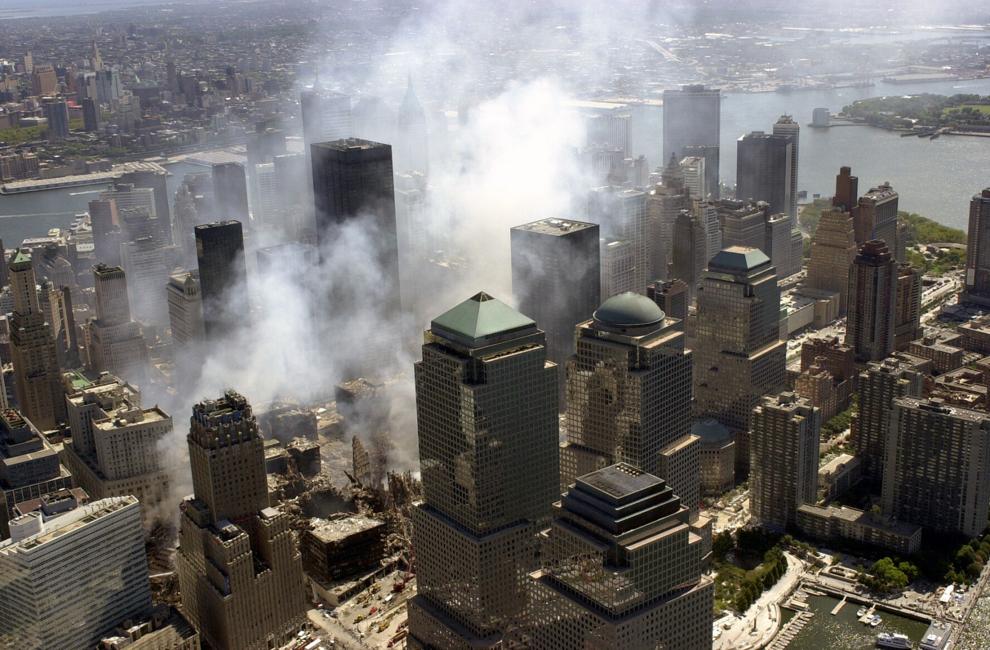 Jenkins said military actions targeting terrorist groups, al Qaeda and the Taliban, along with improved intelligence information sharing with other countries, and efforts limiting terrorists' access to funds combined to make it increasingly difficult for terrorists to mount the same sort of organized attack like 9/11.
Hamstrung, the terrorists pivoted and began to focus on using social media and the internet to inspire lone wolf and other homegrown terrorists to mount attacks without organized support.
Those random, occasional smaller-scale attacks have not generated the same horror as the 9/11 attacks and may even be quickly forgotten in news cycles where all kinds of violence happen routinely, he said.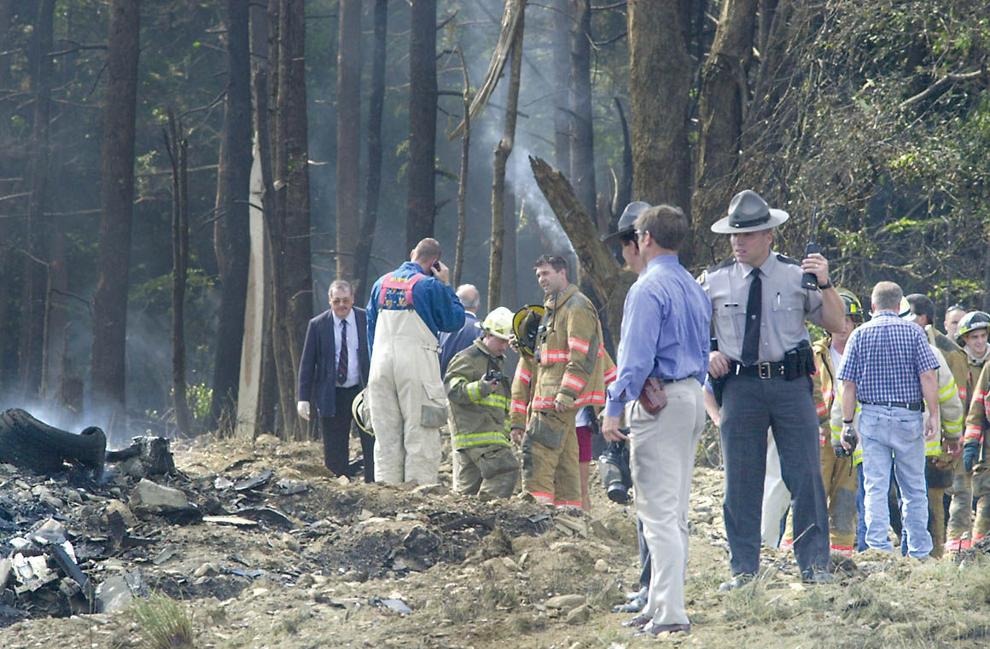 The new focus on cybersecurity, Balboni said, is an outgrowth of the war on terrorism, with the realization that the nation's enemies could try to wreak havoc on the United States and its allies by targeting vulnerabilities in the cyber world as well as harming the nation through attacks on meat processing plants and through bioterrorism.
"Could our enemies mount another attack as they did on 9/11?" Balboni asked. "That's very, very doubtful. But they are looking for other ways to hurt us in the cyber world or through other ways."
Political factors shape views of attacks' legacy
At the time of the terror attacks, recalled Grant Reeher, director of the Campbell Public Affairs Institute at Syracuse University, "There was great hope and expectation it would have a profound impact on our civil life and lead to a recapturing of some of what we lost in the decades leading up to it, that it would be a wake-up call for people to become more engaged."
But while there was a short-term boost in the public's confidence in the leadership of the federal government, Reeher said, the nation entered a new, prolonged period of polarization sparked by the war on terror, one that continues.
"We fell very short of attaining the civic hopes that moment generated," he said of Sept. 11.
Piazza at Penn State said that as the years have passed, it seems more likely the terrorist threat is seen through a political prism — with Republicans still more likely to be focused on international terrorists and Democrats more likely to be focused on the threat of domestic terrorists.
But there may be a broader consensus that America has spent enough time fighting wars overseas in the name of fighting terrorism.
"I don't know that that's because everyone thinks the wars in Iraq and Afghanistan went well, I think they were quagmires," he said.
Still, a sense of resilience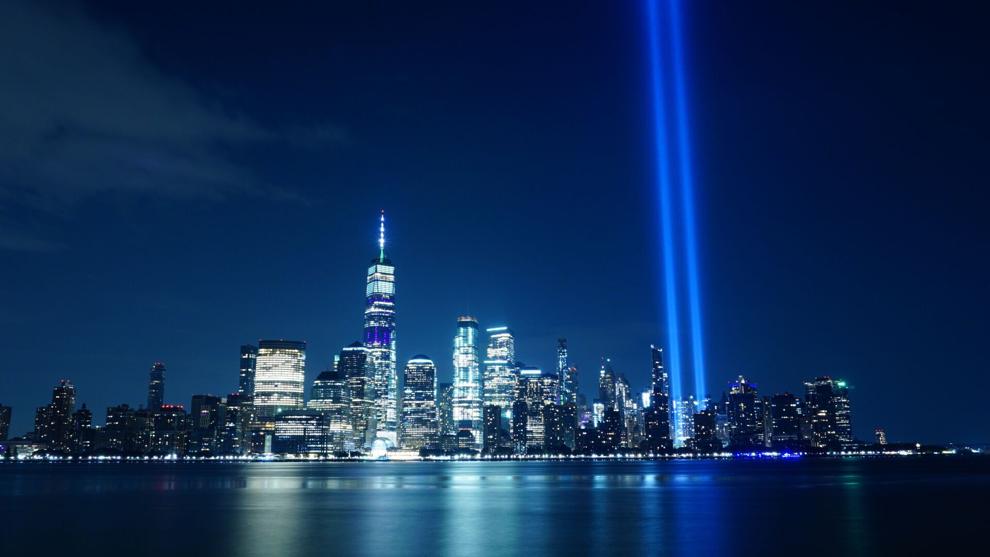 The most enduring consequence of the 9/11 attacks, Balboni said, is the "resilience" shown by the United States and its population after experiencing the surprise attacks carried out by terrorists commanded by Osama bin Laden.
That resilience, he said, is manifested by One World Trade Center, the 94-floor skyscraper that is the tallest building in the Western Hemisphere. Completed in 2014, it has the same name as the North Tower of the original World Trade Center, which was destroyed in the attacks.
"The goals of our adversaries were never achieved," said Balboni. "All the things they thought they would destroy didn't come close to taking us down. That's more than resilience. That's greatness."