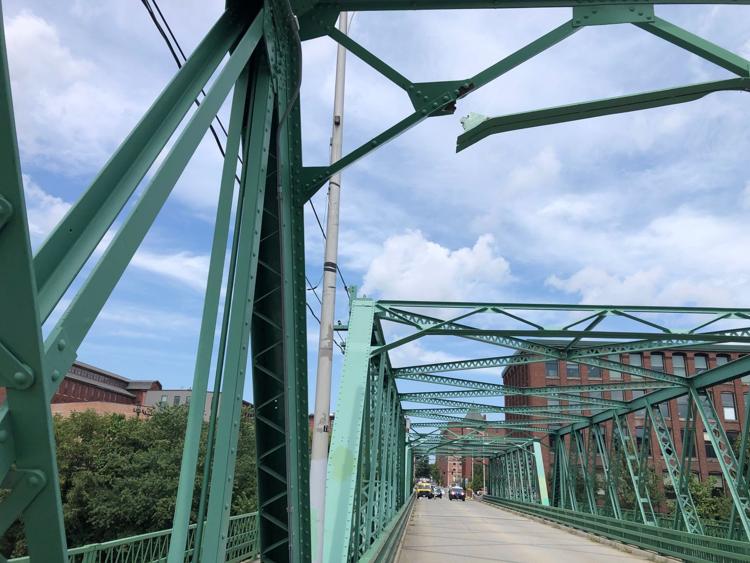 LAWRENCE — The Duck Bridge over the Merrimack River is closed to traffic after a tall vehicle hit several beams on the bridge, breaking them and causing concerns over the safety of the structure.
Around 11 a.m. Tuesday, police received a call that several overhead beams on the bridge were hanging after apparently being hit.
Police found seven of the bridge's 10 overhead structural beams were nearly ripped from the bridge. At their lowest point, the beams are about 14 feet above the surface of the bridge.
Officers immediately closed the bridge and began detouring traffic onto Canal Street on the downtown side of the bridge and onto Merrimack Street on south side of the bridge.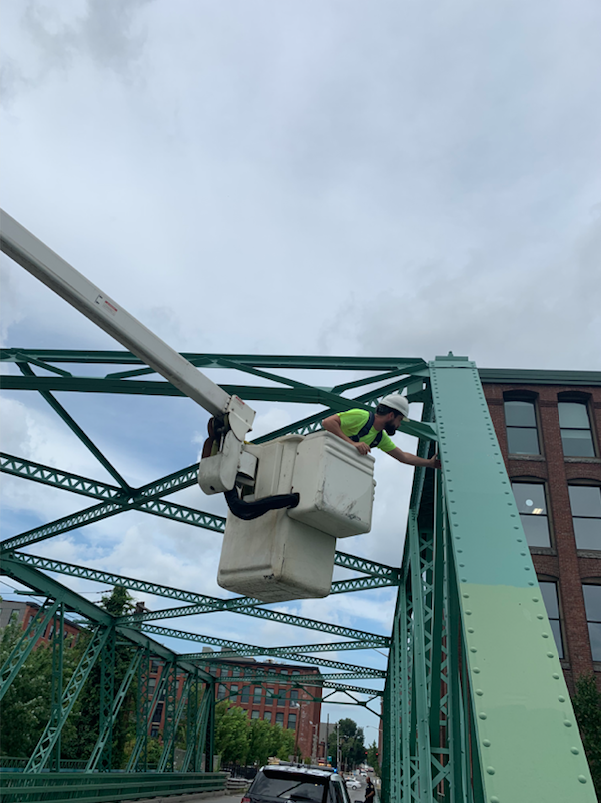 Police said state officials will review the damage and determine how long the bridge will be closed. It remains open to pedestrians because concerns are only for its ability to support the weight of vehicles.
Officials said they will review security camera footage to try to identify the vehicle that caused the damage.
The bridge spans the river, connecting South Union Street in South Lawrence and Union Street in the northern part of Lawrence.
Watch eagletribune.com for updates to this breaking story. A complete report will appear in Wednesday's print edition of The Eagle-Tribune and at eagletribune.com.