Go in search of a seeker at Addison Gallery of American Art in Andover.
Mark Tobey, a major 20th-century American artist, spent his 86 years on a worldwide spiritual and artistic journey.
Fruits of his quest, his groundbreaking works, are collected in the new show at the Addison, "Threading Light." The show opens with a reception on Saturday, Nov. 4, at the art gallery on the campus of Phillips Academy.
Guest curator Debra Bricker Balken has picked almost 70 of his pieces for the show, works that best reflect his "white writing" painting style, an aesthetic approach that incorporates calligraphic lines into his overall compositions.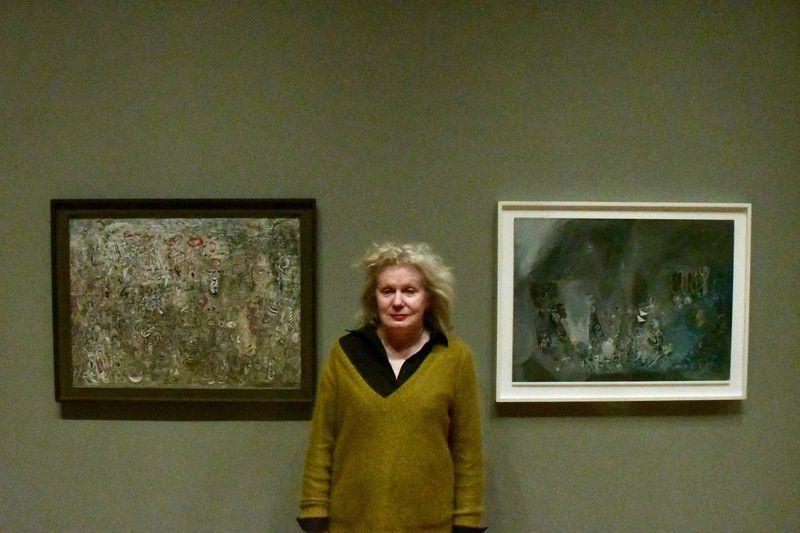 She has studied Tobey for 10 years, seeking to break new ground in Tobey art scholarship and rekindle interest in the underappreciated artist.
She has written a companion book, "Threading Light," to the show.
In an interview at the museum in late October — as the installation of his works was winding down — Balken said Tobey's work is prescient and beautiful.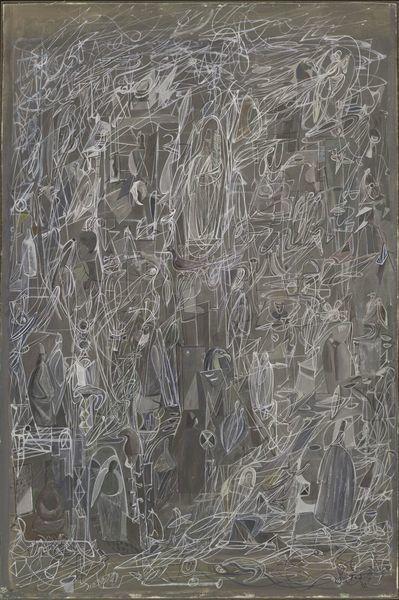 At different points in a brief tour, she used the words "rapture" and "elegant" to describe the works, some of which seem alive and flowing — light with meaning, even enlightening.
Balken pointed to the work titled "Middle West," an early painting, from 1929. It demonstrates a starting point, and, while no person appears in it, the composition gives the sense of someone seeking direction. A crossroads and elongated industrial barn dominate the flat, geographic composition.
Tobey was born in Wisconsin in 1890, but left the Midwest, never to return, ultimately making his base in Washington state, but traveling to New York and Europe and China and Japan.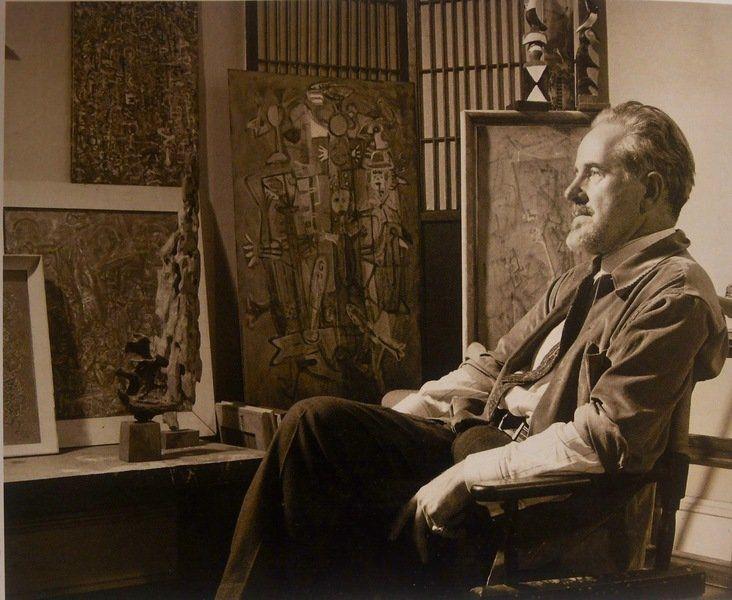 He studied martial arts, mastered piano and music theory under modernist pianists, spent time in monastic settings, and converted to the Bahá'í faith.
Early on, his work was influenced by Asian calligraphy, Chinese scroll painting and European cubism.
Balken said Tobey's painting is oriented to Western and Eastern art traditions, the synthesis of which is modern and new, a unique form of abstraction.
"Tobey stated his work was not bound by a geography or a country, but aimed for a 'higher state of consciousness,'" says Balken, in her printed introduction to the show.
His work anticipates Western artists' interest in Asian artistic traditions, Balken said.
He also likely influenced groundbreaking contemporaries such as the abstract expressionist Jackson Pollock, who attended Tobey's shows.
Pointing to a Pollock painting in another section of the Addison, part of the gallery's permanent collection, Balken said she thinks Pollock was more influenced by Tobey than he was influenced by Pollock. 
As far as similarities go, both artists' paintings invite a viewer to see them from an overall perspective as opposed to seeing a focal point.
Balken thinks the time is ripe to rethink Tobey's work, in part because of his aesthetic orientation to Asia and the deeper interest in Eastern art that has emerged in recent decades.
The Addison has five Tobey works in its permanent collection, all gifts, and they are an integral part of the story of American art that the museum tells, Addison curator Allison Kemmerer said.
Tobey's works have been featured in 43 Addison exhibitions since the 1950s, she said. This show, however, has special significance.
"I hope that visitors will take advantage of the rare opportunity that the 'Threading Light' exhibition provides to see so many of Tobey's paintings gathered in this one place and through that experience to recognize this under-recognized artist's groundbreaking contributions to American modernism," she said.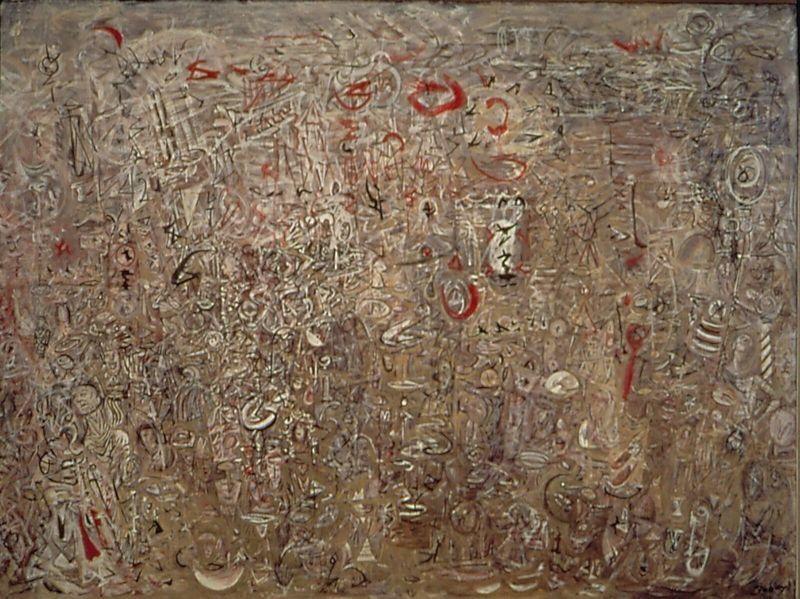 If You Go
What: "Threading Light," works by Mark Tobey
When: Nov. 4 through March 11; public reception Saturday, Nov. 4, 6-8 p.m.
Where: Addison Gallery of American Art, 180 Main St., Andover
How much: Free
More information: addison.andover.edu/Exhibitions/Tobey