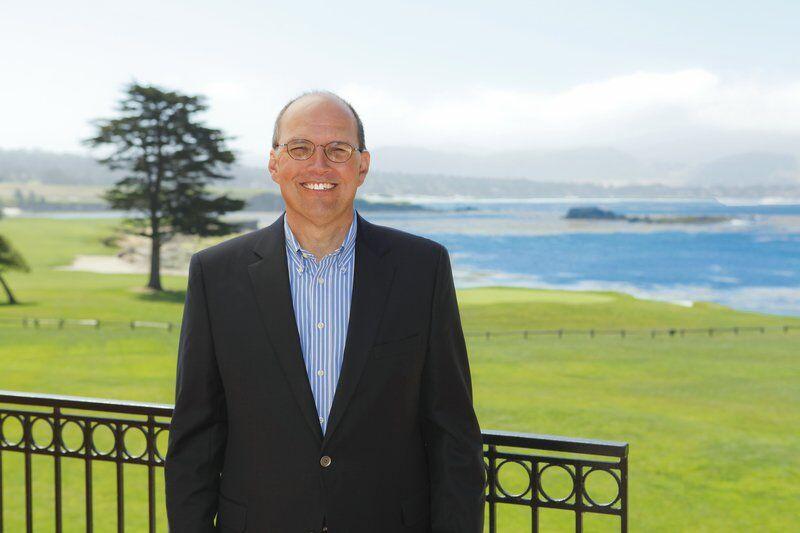 As he prepares to retire from his position as CEO of Pebble Beach Company, Bill Perocchi has his sights on a return to his roots.
It's a move the Lawrence native always meant to make — it just took longer than he expected 25 years ago when he moved his family to Arizona as CFO of a hotel company, then over three years later accepted the top position with Pebble Beach Company. There he managed five golf courses and three five-star hotels on a picturesque property surrounded by spectacular beaches on the Monterey peninsula.
"We took this position and move with the express purpose of being there for a few years," said Perocchi, 63, who announced his July 1 retirement Monday. "Eventually, I was hoping my two kids would attend Brooks School like I did. But in the end it was too great of a place for our family."
Perocchi's ascent to business stardom as the dedicated CEO who would turn around the financially struggling Pebble Beach Company is a story of perseverance, steadfast focus and a powerful work ethic.
He grew up in the Lawrence Stadium projects, went on to be a star student athlete at Brooks School, but lost his chance at a college football career early in his freshman year due to an injury. Later, he attended the University of New Hampshire in Durham.
While his family, which includes his wife, Nanci, daughter, Chrissy, and son, William, is building a house at Rye Beach, his presence in the Merrimack Valley is sure to be felt.
In fact, in talking with people from the area who have known Perocchi over the years, in many ways it's as if he never left.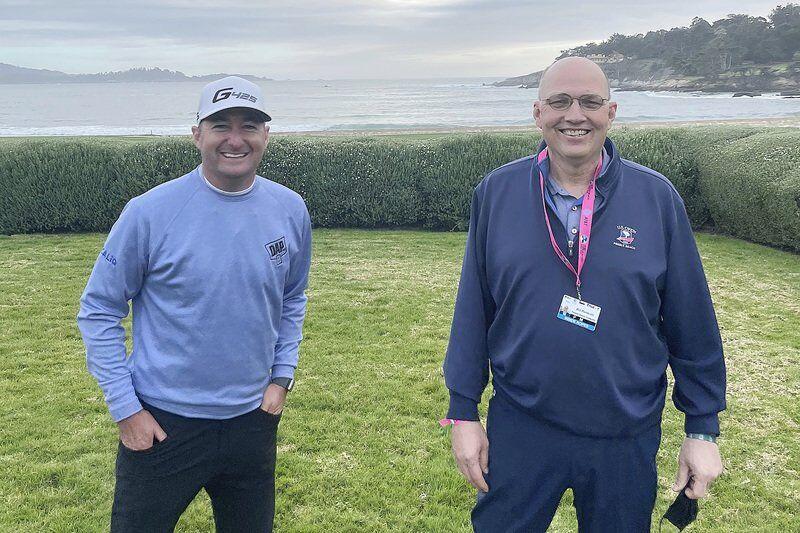 Like 'family' with the Oppenheims
During his time at Pebble Beach, Perocchi met and became friends with A-list stars including CBS play-by-play announcer Jim Nantz, Patriots head coach Bill Belichick, former Patriots quarterback Tom Brady, Academy Award winning actor Clint Eastwood, and former director of the CIA Leon Panetta, among others.
While that was a perk, he said, it hasn't defined his time there and he never lost touch with his home.
"The thing is I loved when people from the Merrimack Valley would stop by my office before playing," Perocchi said. "I obviously love where I grew up and friends and family. But I love chatting with people from back home, talking about everything going on. It's one thing I loved about this job."
Two people who can attest to Perocchi's adoration for the Merrimack Valley are Robbie Oppenheim and his father, Jim, who were at Pebble Beach for the 1999 U.S. Amateur Championships only a few weeks after Perocchi was on the job. Robbie Oppenheim was a 19-year-old hot-shot golfer from Andover at the time.
"A week before we went out there I ran into Peter Shaheen, a lawyer in town," Jim, of Andover, recalled. "He tells me about his cousin's husband who is running Pebble Beach."
The cousin he was referring to was Nanci Perocchi.
"I had no idea who Bill Perocchi was. Honestly, I was interested in watching Robbie play and not really chatting it up with people," Jim said.
Near the third tee on the first day of play he met Perocchi, he said. "We shook hands, said 'hi,' and I basically went on my way."
By the end of that tournament, Robbie was gaining attention on the national scene and his family and Perocchis had basically became "family," Jim said.
Over the years the Oppenheims made it to Pebble Beach several times, often staying at the Perocchi's residence near the 18th green. Most of those visits were for tournament play — including the biggest event of Robbie's pro career, the 2016 AT&T Pro-Am. Robbie was paired with Perocchi (each PGA Tour player is matched up with an amateur).
Robbie, at the time playing in the Web.com Tour, received a sponsor's exemption to play in this elite PGA Tour event thanks to Perocchi. He finished eighth overall, taking home $216,000.
"It's strange, but because of Bill and his family making Pebble Beach become such a comfortable place for me and my family, it sort of feels like my home course," said Robbie, now residing in Orlando, Florida with his wife, daughter and son, having played at Indian Ridge C.C. in Andover while growing up. "It's not a coincidence that some of my best performances have come at Pebble Beach. I've been out there about a dozen times for tournaments. "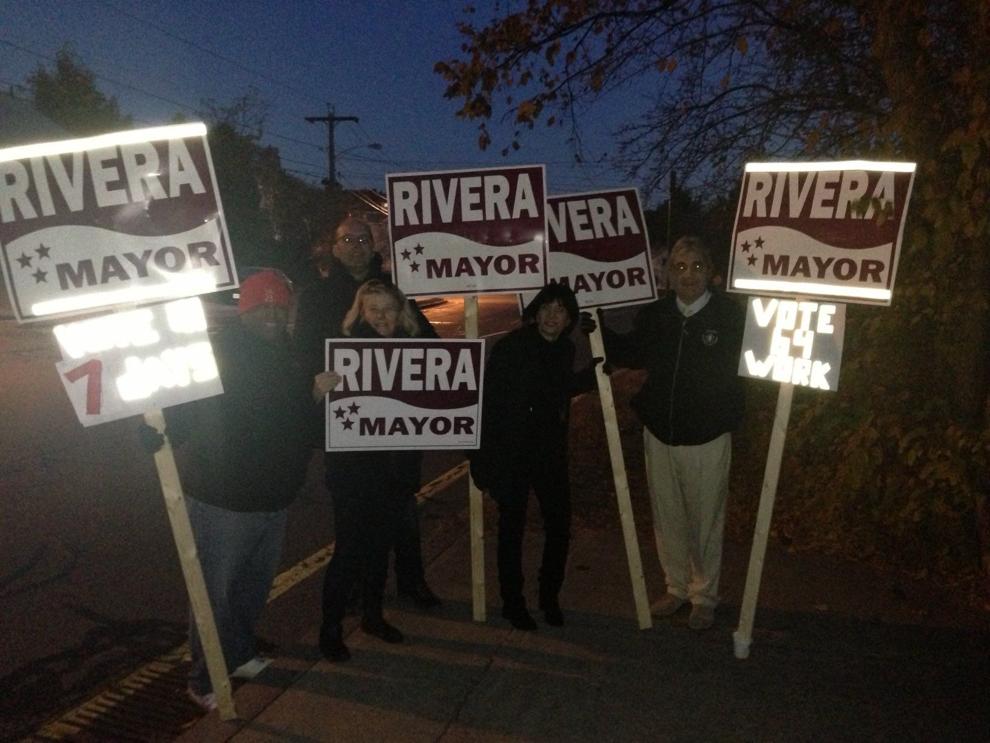 Rivera campaign, and Lawrence, get boost
Sometimes rather than people from the Merrimack Valley coming to them, Bill and Nanci have hopped on a plane back to this area, always visiting Lawrence.
One stop in October of 2013 was precipitated by an email to then-Lawrence mayoral candidate Dan Rivera.
"I got an email one day from Bill Perocchi on my campaign email," said Rivera, who did nearly two terms as Lawrence mayor before taking a job as president and CEO of MassDevelopment.
"I said, 'I think this is Bill Perocchi ... like, Bill Perocchi. The guy from Pebble Beach,'" Rivera recalled. "I couldn't believe it. I had heard about him and his history, helping the Boys Club and others."
"'What do you need?'" Rivera said Perocchi asked him.
"He said he and Nanci would be willing to help," Rivera added. "They were worried about the direction of the city."
Rivera took a full day to carefully craft a return email. A few days later, the Perocchis were back in Lawrence.
They made donations, purchased advertisements, and spent nearly a week before the election working on behalf of Rivera's campaign.
"Bill and Nanci would hold signs, man the phone banks ... whatever was needed," Rivera said. "Bill even wrote a letter to the editor (to The Eagle-Tribune). One thing I remember is he wanted me to have signs bigger than my opponent. I said, 'No, it doesn't matter.' And he said, 'Yes it does. Bigger is better.'"
He added, "It was incredible. He really gave my candidacy a boost."
Looking back, Rivera said while he was the beneficiary of Perocchi's support, the real impetus behind his kindness was his love for the city.
"It was less political than it was a vocation, helping Lawrence," Rivera said. "Like what he did for the Boys Club (donating $1 million). It was to make the city better for those in need. He's checked in over the years, seeing what we needed if anything. There will always be ripples of his impact long after his retirement. And I'm guessing he isn't done giving back."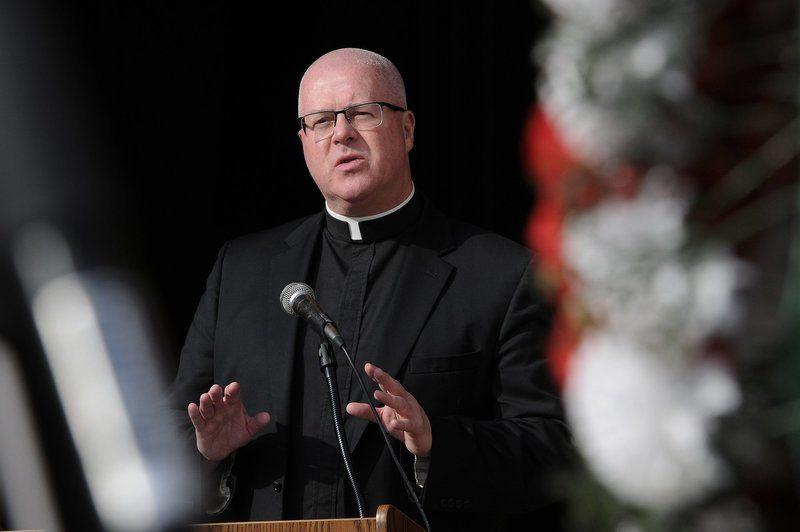 Connection to St. Patrick's Church
The Rev. Paul O'Brien, the priest at St. Patrick's Church on Broadway in Lawrence, has received some late-night text messages from Perocchi.
One was a question about a fire in Lawrence on a particular street near the church.
"I'm saying 'What fire?' He's in California, more than 3,000 miles away, and he's telling me about a fire down the street," O'Brien recalled. "He's amazing. He's on top of everything back in Lawrence, still."
When they visited, the Perocchi's always made it a point to stop by the church, attend Mass when possible, and visit O'Brien. It's a visit the priest not only looks forward to, but appreciates.
O'Brien said they've talked a lot during COVID-19 crisis. Those conversations put Perocchi in a different light for him.
"The biggest thing in past year that I will take me for the rest of my life when it comes to Bill Perocchi is the genuine love and, sometimes, heartbreaking compassion with which he has run business through the pandemic," he said.
"I can't imagine many executives on this planet that love their employees more ... up nights, suffering anxiety over the impact on employees and families," O'Brien continued. "The thing is Bill knows the people that work at Pebble Beach. He knows details about their families. The biggest issue wasn't profit and loss. That is not normal for a CEO. I wish it was."
O'Brien noted that from afar the Perocchis have remained a part of his parish, even in their absence. It means more than they can imagine, he said.
"His example encourages me to be a better Christian, in fact both of them do," O'Brien said. "There is no thought of Bill without Nanci. She is one of the biggest drivers behind what they do for others in taking on whatever the right thing to do is."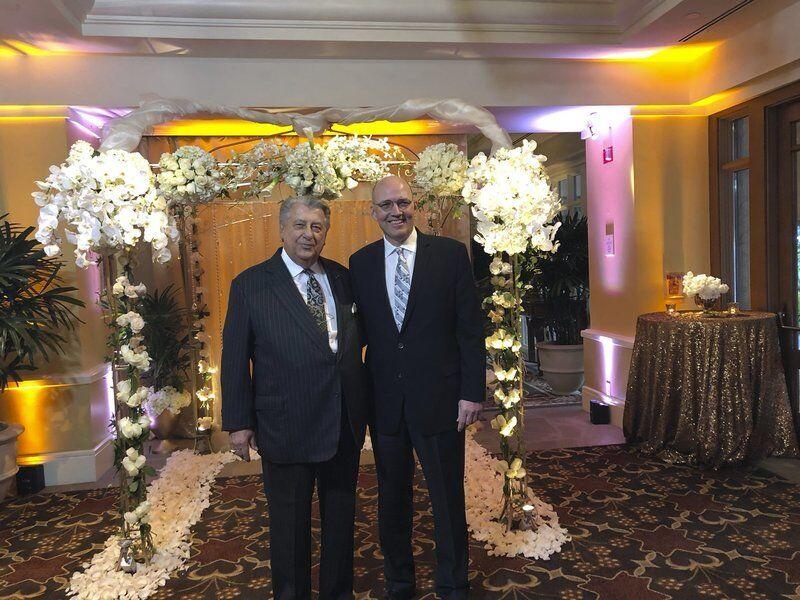 Lawrence fan from afar
Ted Balestreri has never been to Lawrence, but in some ways he believes he knows everything he needs to know about the historic Mill City.
That's because he has watched Bill Perocchi closely.
Balestreri, 81, is in the hotel and restaurant business on the Monterey Peninsula. He's also a member and resident at Pebble Beach and has served on a few area boards with Perocchi.
"Ted is a great guy in a lot of ways," Perocchi said. "I've always looked up to him. He cares about people and local charities like no one I know. Getting to know him has been one of the great pleasures of being out here."
Balestreri said in terms of being a role model, it goes both ways.
"I can remember him talking a lot about the Lawrence Boys and Girls Club and how it changed his life," Balestreri said.
"He's always donating to charities. ... They host parties at his house for the Boys Club, church groups, employees, the rank and file people," he added. "He and Nanci are the salt of the earth. He, in my opinion, is a model for all CEO's in America."
A great part of the Italian pair's friendship is their love of sports. Perocchi, naturally, is a big New England sports fan, particularly the Patriots. Balestreri, a native of Brooklyn, New York, has become a big San Francisco fan, particularly the Giants and 49ers.
"Ted is crazy," Perocchi said. "He still thinks Joe Montana is a better quarterback than Tom Brady."
Balestreri said he has seen a once-struggling Pebble Beach thriving like never before under Perocchi's guidance.
"As CEO, I've never seen anybody work harder. And I've been involved with a lot of companies, a lot of big ones, and Bill is special as a leader," he said. "He's not only hard working, but he's ethical. He's tough, but he's caring. I'd hire him in a second."
Balestreri was among those who nominated Perocchi for the Ellis Island Medal of Honor in 2011 at a ceremony in New York City, recognizing those who have been immigration experience -- he was son of Italian immigrants -- and their contributions making the American experience a better one for those less fortunate.
Balestreri said whatever Lawrence did for Perocchi should be boxed and sold.
"Here he is, back at Pebble Beach, concerned about who is going to be mayor back in Lawrence. He and Nanci go back there to lend a hand. Can you imagine going back for that?" Balestreri questioned.
"I don't know what happened in Lawrence, but through his struggles it created one hell of a CEO," he said, "and raised one hell of a guy."
The Perocchi's are currently building their home in Rye, with plans to spend about half the year back east and then the rest at Pebble Beach, where he will remain co-director on the Pebble Beach Company board.
They are coming home. But in reality, according to those in the know, they never really left.
You can email Bill Burt at bburt@eagletribune.com.