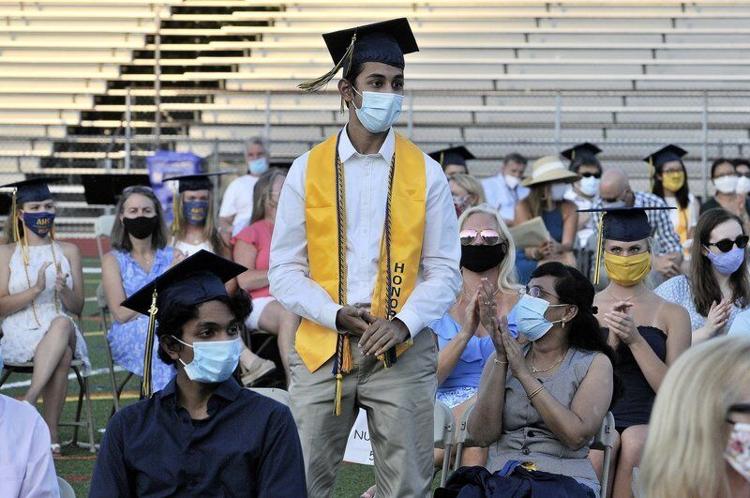 They were socially distant for sure, but they were unified in spirit.
Despite the COVID-19 crisis, members of the Andover High Class of 2020 enjoyed a graduation ceremony Monday night.
The event was outside on Lovely Field at Andover High School and featured graduates wearing masks and staying socially distant from each other.
The students were, however, able to enjoy a celebration of their high school achievements and capture memorable moments in photos with their families.