LAWRENCE — Fire and heavy smoke smoldered at 274 Haverhill St. for several hours on Wednesday, less than two days before a married couple planned to move into a first floor unit, according to family members at the scene.
A fire official said the call came in at 9:15 a.m. and escalated to three alarms by 11:12 a.m. By 1:30 p.m., the house collapsed.
Columbia Gas was called at about 2 p.m. for an active gas leak at the site.
Marisol Brens said her 72-year-old mother and her husband were planning to move in Friday. Brens and her son showed up at the house Wednesday to clean ahead of moving day.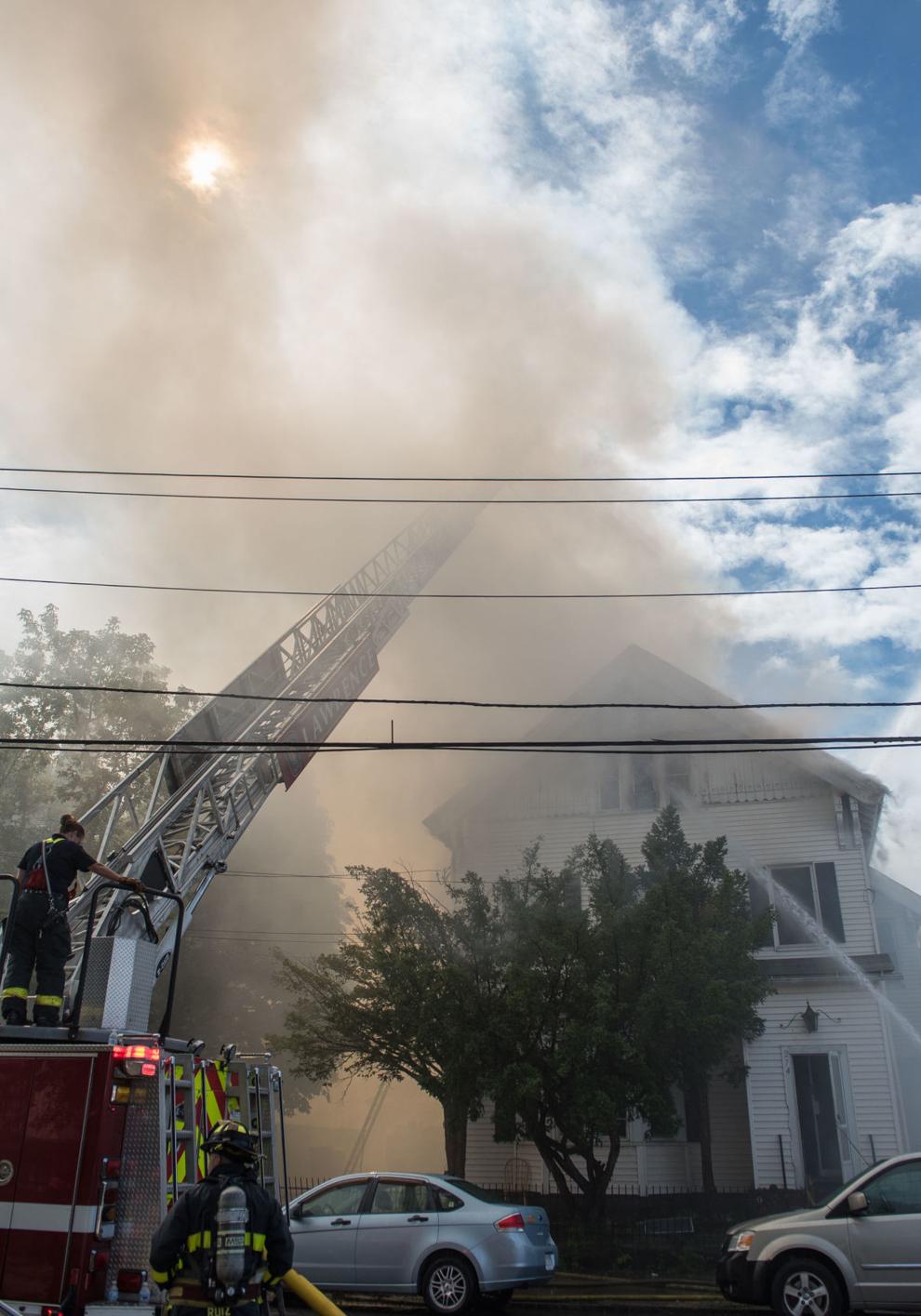 "And this is what we came to," she said, pointing down the smoke-filled street.
Firefighters were spotted from Lawrence, Andover, Lowell, Dracut, North Reading, Haverhill, Methuen and Salem, New Hampshire, into the early afternoon.
Lawrence Deputy Chief Jack Meaney said one firefighter was transported to an area hospital. He did not name the person or have information about his or her injuries or condition.
According to neighbors and fire officials, there was no one in 274 Haverhill St. on Wednesday when the blaze broke out.
Antoine Asmar has lived in a blue house just inches away with his family since 1980. He was at work when the fire started.
He said he hasn't had neighbors in about six months, but construction workers have been in and out of the house recently.
His wife, Nada Asmar, and 19-year-old daughter Elianne Asmar, rushed out of their home after smelling smoke.
"I was in bed listening to music," the teen said. "I saw some smoke but didn't think much of it at first. My mom rushed in right after and said 'We need to get out. We need to get out.'"
Nada Asmar was panicked because windows facing the fire were left open.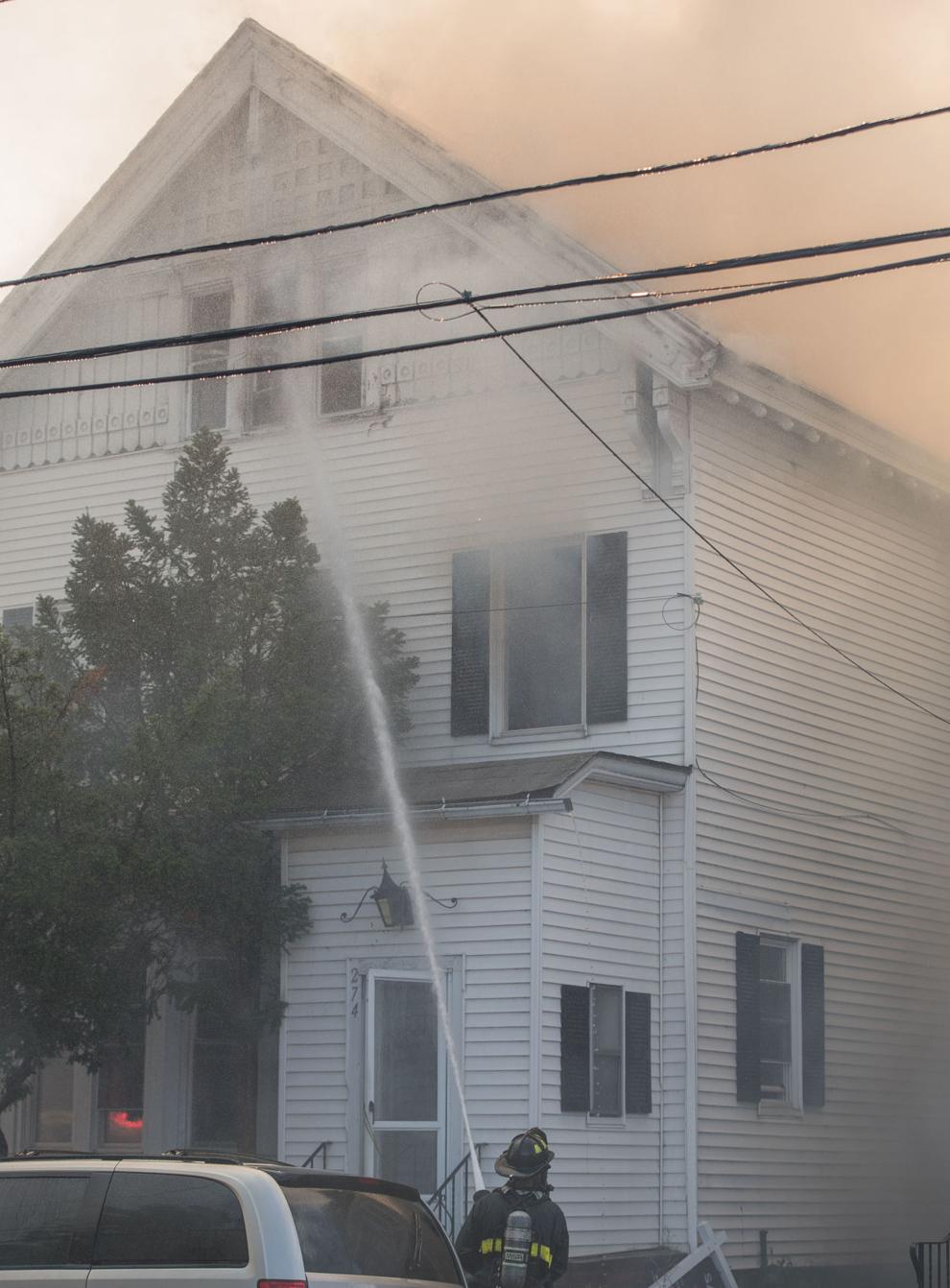 Meaney said firefighters were able to keep the fire from spreading to nearby homes.
However, there might be smoke and water damage, as firefighters battled the flames from above on ladder trucks.
"They made a valiant attempt to stop it (from inside) but it just got too advanced too fast," Meaney said. "For the safety of the crew, we removed them from the building and went with an exterior attack."
He said the house is a total loss. Investigators from the state fire marshal's office were called in to investigate, he said.
Members of the Red Cross were also on scene.