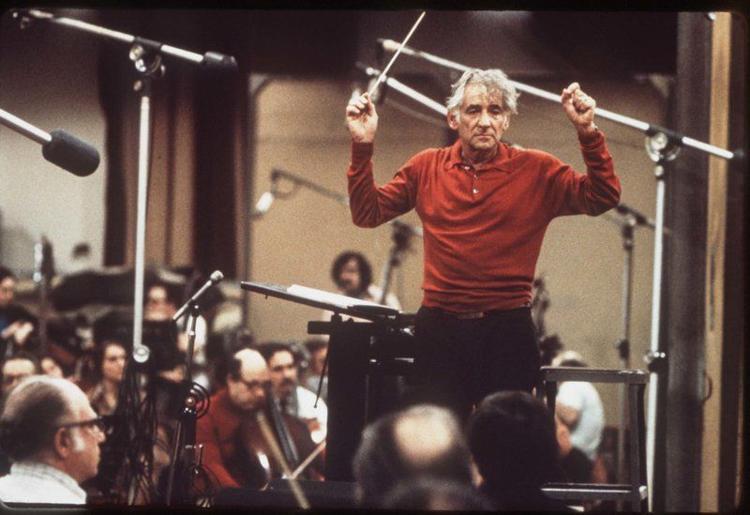 LAWRENCE — On the occasion of Leonard Bernstein's 65th birthday in 1983, then-mayor Lawrence LeFebre declared Aug. 25 to be Leonard Bernstein Day. The late maestro was born in this city and returned to celebrate that year.
He may only have spent the first year of his life in Lawrence, but he often came back to bestow the gift of music on its residents after he became famous.
Bernstein would have been 100 years old this year, and the city once again has big plans to honor one of its favorite sons. 
A 10-day festival is underway, leading up to the date of his birth Saturday. The Bernstein-composed classic "West Side Story," a modern-day "Romeo and Juliet," is the premier event.
THE MAN
At the Lawrence History Center, inches-thick files contain mementos and snapshots of his many visits here.
A program from that 65th birthday bash in Lawrence, a commemorative stamp, and archives of Eagle-Tribune reports all tell the story of a man who made an impact on his native city.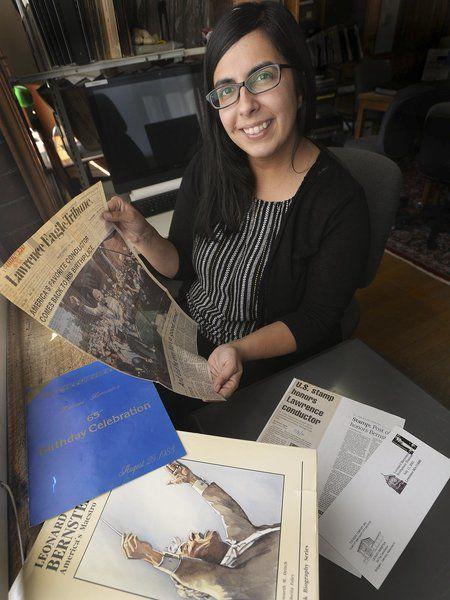 Bernstein's family history matches that of many people in Lawrence — a self-proclaimed "immigrant city" with stories from all over the world.
Bernstein's parents were of Eastern European-Jewish origins.
Family members on his mother's side, the Resnicks, were Lawrence residents and mill workers — his own mother worked in the mills at the tender age of 12.  And Bernstein's father owned a beauty supply store at the corner of Amesbury and Essex streets. 
"We didn't know we were poor," his mother, Jennie Resnick, said in an Eagle-Tribune article from 1983.
"It didn't settle with us that we were poor. Really, it didn't," she added. "Some people think of their past as being very poor and it remained with them all their lives. It didn't remain with me that way at all ... We didn't have money, but we had plenty to eat and a lot of love. And that's what counts."
Bernstein was catapulted into the public eye in 1943, when he conducted the New York Philharmonic as a substitute for the scheduled conductor who had fallen ill. It was a nationally broadcast debut.
As he grew more famous, Lawrence enjoyed a major distinction during Bernstein's lifetime.
"To connect Leonard Bernstein to Lawrence was really something significant," said Gary Keating, assistant to former mayor LeFebre, and who was involved in Bernstein's visit for his 65th birthday.
Bernstein chose to conduct a concert at Lawrence Veterans Memorial Stadium on Aug. 25, 1983. Even though venues worldwide sought his presence to mark the date, he selected Lawrence, said Keating, a fifth-generation Lawrencian.
"Bernstein coming here and pointing out that it was still a place where people came and found their dreams, I think it told the world that this was a good little town," Keating said.
BEYOND MUSIC
In addition to his musical celebrity, Bernstein was a known political activist. In 1983, he sported a blue armband — a symbol of nuclear disarmament — that was cut from material donated by Lawrence textile factories. 
According to a United Press Institute story from the day, he was given a police escort for his trip from Boston to Lawrence.
"We should try to fight poverty instead of create weaponry," proclaimed Bernstein, who once hosted a party for the notorious Black Panthers in his Manhattan apartment, according to the article.
In 1989, Bernstein conducted the "Berlin Celebration Concerts" — one on each side of the Berlin Wall, as it was being dismantled..
Bernstein, who held a key to the city of Lawrence, moved away from Lawrence with his family as a baby. He died Oct. 14, 1990, in New York City, but his legacy lives on forever around the world, and especially in the city where he was born.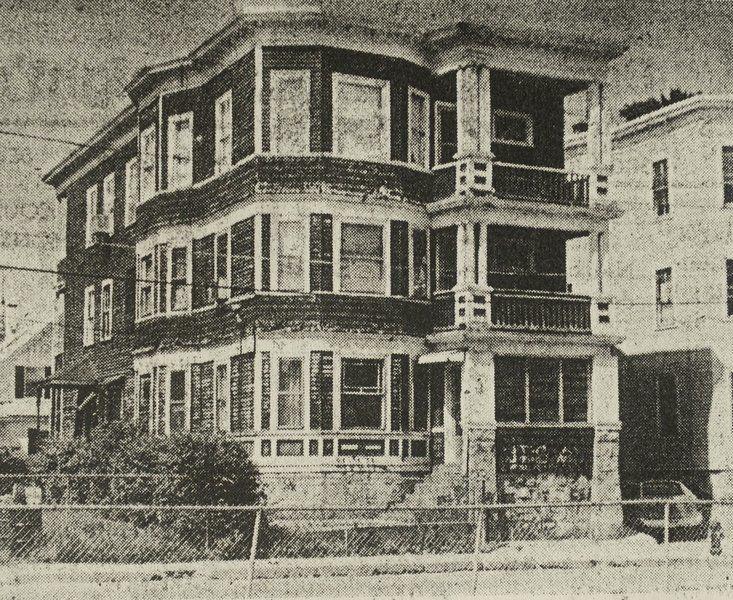 THE CELEBRATION
In commemoration of the late Leonard Bernstein's 100th birthday, the celebration is being taken up by symphony orchestras, music stations, museums, performing arts centers, libraries and other organizations and venues across the state and worldwide. 
In his native city of Lawrence, the public schools performing arts program and the Cultural Council will put on the classic "West Side Story," composed by Bernstein, and "In the Heights," by Lin-Manuel Miranda, a story about a Hispanic-American neighborhood.
Both musicals have New York City settings, though their creation is separated by 40 years.
The band also will perform "On the Town," a concert of Bernstein music.