METHUEN — The two youngest city councilors, James McCarty, 26, and Ryan Hamilton, 21, have been mixed up by fellow councilors in meetings — typically just a quick stutter over the first couple letters of their names. However, a larger case of mistaken identity between them has led to harsh accusations.
Thursday evening, McCarty received a note from Mayor James Jajuga accusing him and two men of breaking into City Clerk Jack Wilson's office July 29 while Wilson was away on vacation. The letter also included a list of criticisms of McCarty during his 19 months in office.
After denying his involvement, McCarty received another note from Jajuga the following day in which the mayor apologized and explained that a mistake had been made. The correspondences were copied to Wilson, council Chairwoman Jennifer Kannan and city Solicitor Richard D'Agostino. Other city councilors learned of the situation over the weekend as well.
Clarity did not come until Monday night's already scheduled council meeting, when Hamilton said that it was him and two filmmakers who were in Wilson's office.
"I was in that office," Hamilton said. "I was given permission from the mayor."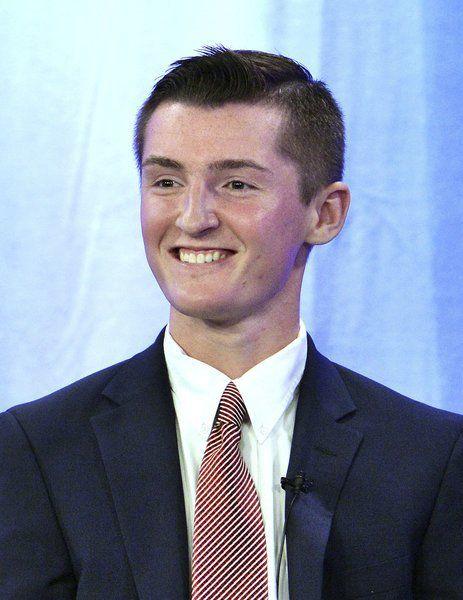 Hamilton explained that he recently met two filmmakers interested in getting some footage at City Hall for a political drama they are making. On July 29, Hamilton and the duo — who have not been named publicly — met with Jajuga about how to proceed.
Jajuga intended to walk around City Hall with them, Hamilton said, but he got a phone call and could not step away from his desk.
According to Hamilton, he was left to guide the men alone to a few spots mentioned by the mayor, including the Great Hall, a downstairs conference room and the clerk's office.
"The mayor had said, 'Take them to Jack's office.' Meaning Mr. Wilson," Hamilton said.
Hamilton said they were there for "three to five minutes tops." He does not remember if at any point they stepped foot in the space that is Wilson's private office. The office contains nomination papers awaiting certification among other confidential city records.
The three men went back to Jajuga's office when they were done, Hamilton said.
Tammy DiGrazia, the longtime staffer who greeted Hamilton and the filmmakers, told Wilson when he returned from vacation that there was an incident, Jajuga's note said.
Hamilton maintains that he told the clerk what they were doing there and that permission was given by the mayor.
Wilson issued an apology on behalf of himself and his employee Monday night.
"It should not have happened," Wilson said to McCarty. "It was a longtime city employee who, quite frankly, I still cannot understand how it could have happened, because ironically you probably visited my office as many times as any other councilor."
McCarty said he appreciated Wilson's sentiment but made clear his anger is aimed at Jajuga.
He demanded three things of Jajuga last week: all security footage from the Searles Building (City Hall) from July 29; a written report from Jajuga to Kannan as to "why he has chosen to make a false and slanderous claim against me"; and a public apology from Jajuga at a city council meeting.
Jajuga's Chief of Staff Paul Fahey was at the meeting Monday in place of the mayor. 
"My message to you, chief of staff, is to tell him to wake up and pull his head out from behind his backside," McCarty said.
Fahey did not respond to the comment, but contested some of the facts laid out by Hamilton. 
He was not in the mayor's office during the meeting with Hamilton and the two filmmakers, he said. But in talking with the mayor, he does not believe the men were given permission to go into Wilson's space.
"He said he could go around City Hall," Fahey said. "He did not specifically mention that office."
Councilor Steve Saba expressed concern that the staffer who reported the issue could not identify a city councilor and did not know how to handle the situation. He said she should have called the mayor, the city's attorney or police.
He also spoke of Jajuga's initial letter, which criticized McCarty's maturity, judgement and "a history over the past 19 months of abusive public behavior to city officials."
"The tone of the letter that went out was one of the most disgusting, attacking letters that I've read," Saba said.
Jajuga and DiGrazia refused to comment for this article.