METHUEN — First responders were called to Route 213 in Methuen at about 11:30 a.m. Wednesday for a reported rollover crash, according to police Chief Joseph Solomon.
Solomon said a woman and her three kids — ages 1, 3 and 5 — were in the car that rolled over.
"The kids are shaken but OK," Solomon said.
The mother complained of pain in her head and left arm, Solomon said.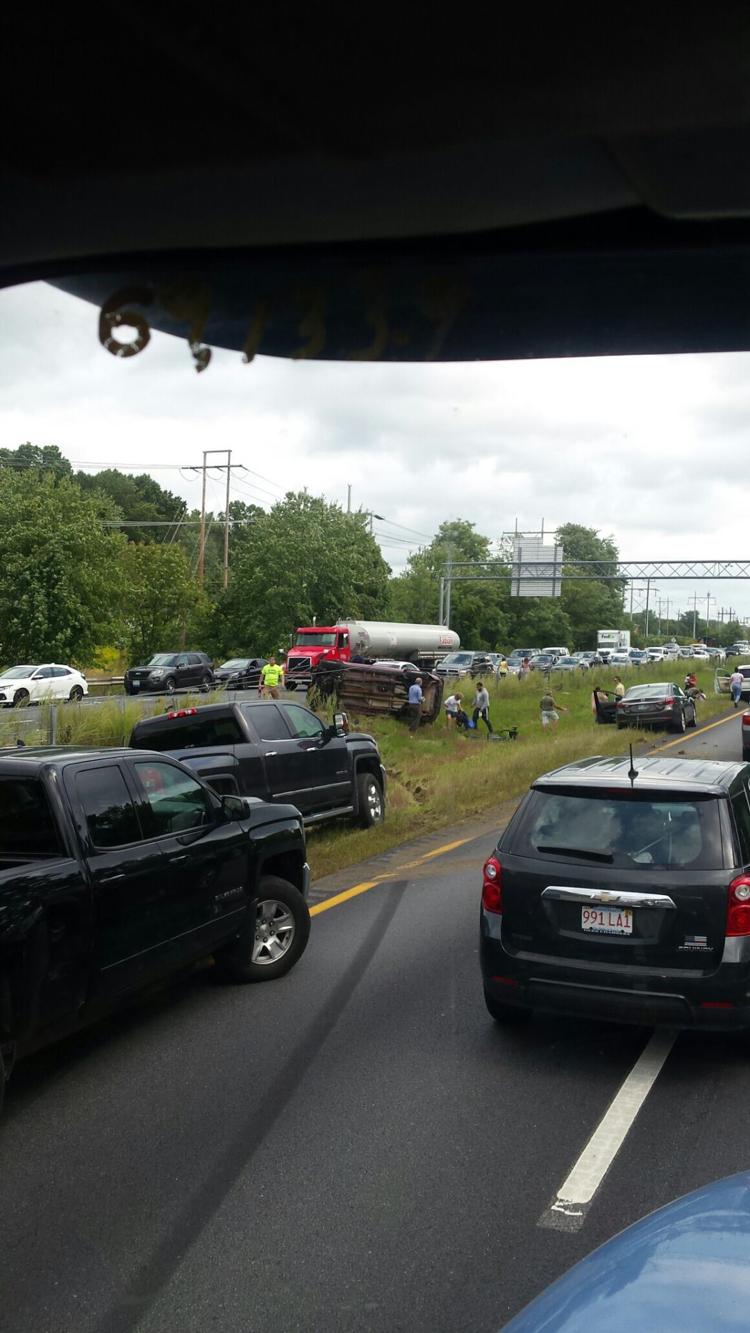 They were all transported to Lawrence General Hospital to be evaluated, according to Solomon.
Police were not able to immediately say what caused the crash, but witnesses reported a car was driving east when it crossed the median, drove through a guardrail and hit a large truck, possibly a tow truck, driving the opposite direction on the highway.
This story will be updated as more information becomes available.