LAWRENCE — Mathew Borges allegedly told someone he stabbed a 16-year-old classmate and then cut off the head of the victim.
That stunning revelation is included in a police report written by Lawrence Police Detective Jay Heggarty. 
"A witness told investigators that Mathew told him he did something bad. Mathew then told him that he stabbed a kid and cut his head off killing him. When Mathew said this he was motioning with his hands as if he was stabbing someone and cutting someone's head off. Mathew then walked out of the house," Heggarty wrote in his report.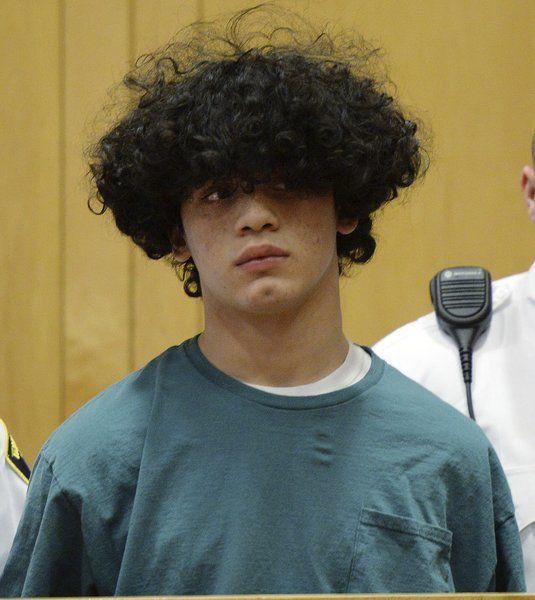 Borges, 15, was arraigned Monday morning in Lawrence District Court  for the first-degree murder of Lee Manuel Viloria-Paulino.
Viloria-Paulino was and Borges is a Lawrence High School sophomore. 
The district attorney's office initially erroneously said Borges was 16 years old. He is being tried as an adult, which means he faces indictment by the Essex County grand jury and his case will be transferred from district to superior court, where the penalty he faces if convicted will be more severe.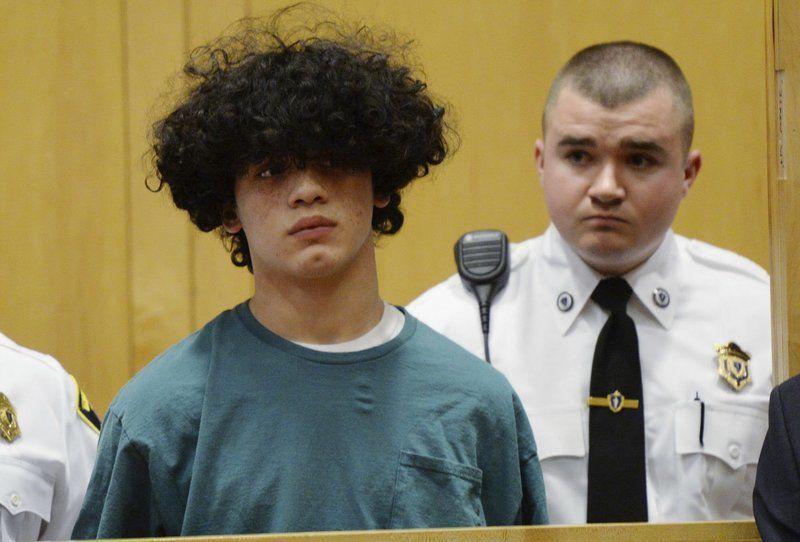 Wearing a green T-shirt with his curly dark hair hanging down over his eyes, Borges showed no emotion as he stood in the prisoner's dock for the roughly 90-second arraignment. 
Prosecutor James Gubitose and Borges' defense attorney, Edward Hayden, agreed that Borges would be held without bail. As a result, there was no bail argument in court Monday morning. Such arguments often include details of a criminal case, including, at times, a motive. That remains unclear in this case.
Viloria-Paulino last was seen by his family Nov. 18 at 5:30 p.m. Police obtained a video showing Viloria-Paulino leaving his house at 50 Forest St. with a friend who was later identified as Borges, according to Heggarty's report.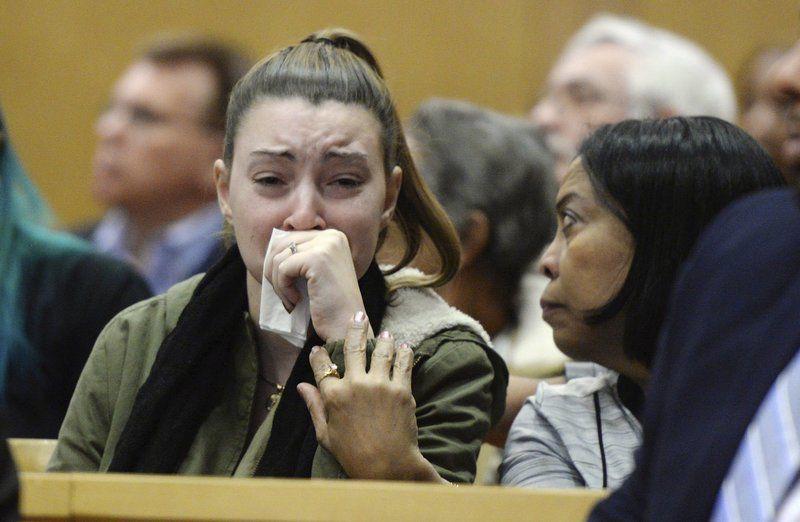 Borges also confirmed to police that it was him in the video, he stated. 
Police said he told them that he and Viloria-Paulino went to walk along the Merrimack River that runs parallel to Water Street "to smoke marijuana." He described to Heggarty the route they took to get to the river and where they smoked pot. 
"Mathew said they both like nature and that they like the way the boat house across the river is lit up at night," Heggarty wrote. 
He told Heggarty he left Viloria-Paulino there at 7 p.m. and he walked home to 85 Oxford St. 
"This was the last time that Lee was known to have been seen alive by another person," Heggarty wrote.
Last Thursday, Dec. 1, at 2:42 p.m., a woman walking her dog called police when she found a body in the river at the end of McCabe Court.
The corpse was decapitated. Investigators found the head about 50 feet away on the riverbank. 
'More to the story'
On Friday, the deceased person was officially identified as Viloria-Paulino by District Attorney Jonathan Blodgett. 
"It's shocking if he did it," said Neurys Medina, who said he's been friends with Borges for about a year. 
Outside the courthouse yesterday, he described Borges as a "nice person" who may have been involved in gangs and suspected he may be covering for the person who really killed Viloria-Paulino. 
"He was really quiet," added Ashmil Baez, 15, who went to school with Borges' sister at Lawrence High School. Borges often rode the same bus as her, she said. 
As did many people outside the courthouse, Alexandra Espada, 18, said he was an acquaintance of both Viloria-Paulino and Borges. 
He described Viloria-Paulino as "respectful." "He didn't seem like a bad kid," he said.
"If you had anything you needed help on, he'd do anything to help," Espada said. 
Espada described Borges to reporters much as Baez did: quiet.
"He didn't seem like he'd do anything, but at the same time, it's always the quiet ones you've got to watch out for," he said. 
Lawrence High School sophomore Ariana Arias attended the arraignment Monday. 
"I believe there's more to the story than what they are saying now," she said afterward.
Arias described Borges as a nice kid who was really smart.
"Sometimes he would get into conflicts with other people," she said. 
Viloria-Paulino sat at her lunch table. He was independent, often listened to music and kept to himself, Arias added. 
"Some of my friends are close to Lee so they are sad," she said. 
Escorted by police, Viloria-Paulino's relatives left the courthouse together late Monday morning.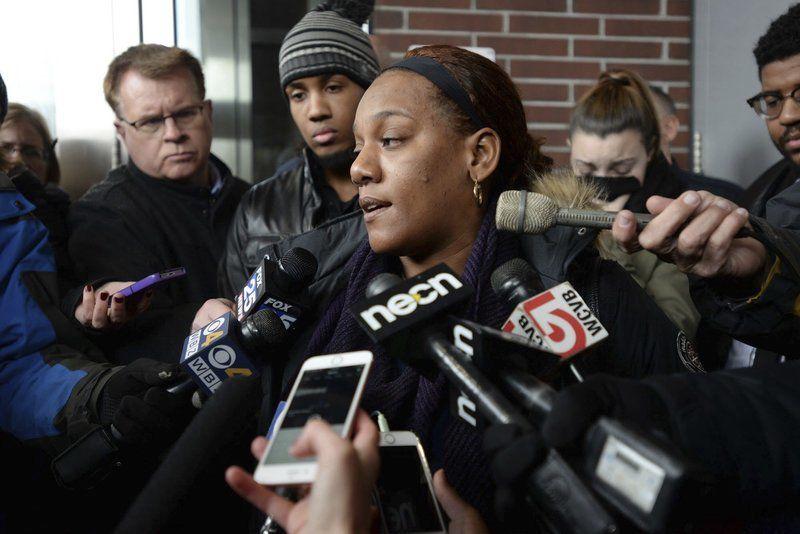 Katiuska Paulino, Lee's mother, expressed her family's anger with police outside the courthouse. 
Speaking to the mayor, police chief and "every police officer and detective," Paulino asked, "If it was their kid would they have waited two weeks to look for him?"
Two weeks after her son disappeared, Paulino said she went to the police station and there was a poster up about a missing dog named "Karma."
"And my son's flier was not up there," she said. 
She said her son loved hugs and was often too trusting of a person. She also said she previously wanted to move away from Lawrence for safety reasons.
"I didn't want to be here," she said. 
When asked where she will go from here, Paulino replied, "Who knows?"
Police Chief James Fitzpatrick said Viloria-Paulino was reported missing to police on Saturday, Nov. 19.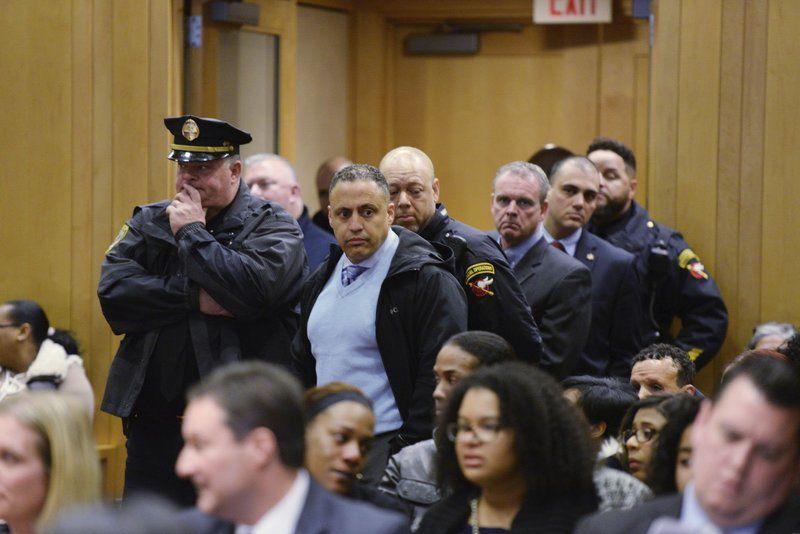 "And by Sunday, we had a detective working on this full-time," he said, referring to Heggarty. 
Conflicting information led police in different directions as they searched for Viloria-Paulino. 
"This was treated seriously right from the beginning," he said, noting police immediately posted pictures of Viloria-Paulino on the department's Twitter and Facebook accounts. 
And, as time went by, Fitzpatrick said "we became more and more concerned and asked for assistance from state police." 
"We had a detective working on this full-time and in conjunction with other detectives. When the stories didn't seem to match up, we asked state police for assistance," he said.
State troopers attached to District Attorney Jonathan Blodgett's office got involved on Nov. 28, according to a spokesperson. 
Staff reporter Peter Francis contributed to this story. 
Follow staff reporter Jill Harmacinski on Twitter @EagleTribJill.