LAWRENCE -- Students in Eric Allshouse's high school art classes began painting oversized, poppish portraits of rock stars, sports icons, celebrities and prominent Lawrencians – from "Big Papi" David Ortiz to Robert Frost – on brick walls in alleys and along streets four years ago. 
Their art brought bursts color to gray corners of the city and infused the teens with some hometown pride.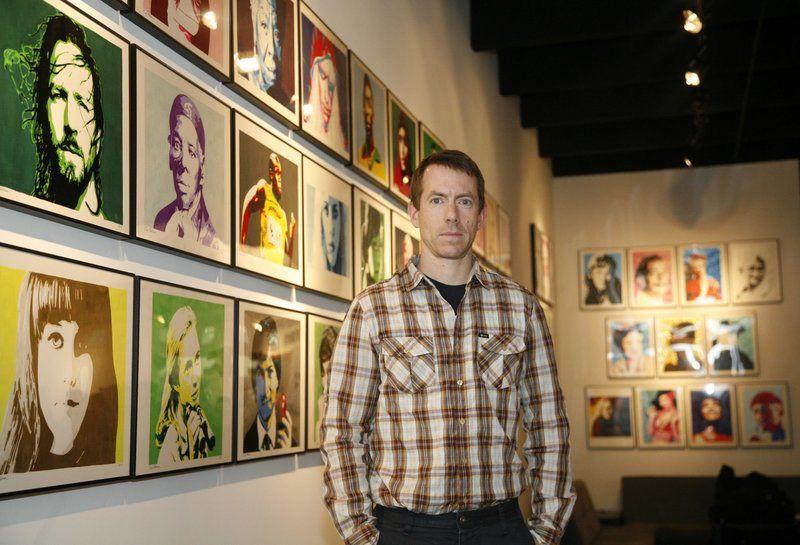 At night and on weekends in a small studio at his Loring Street home above a pizzeria, Allshouse, 43, was painting another panorama of portraits similar in style and content to the murals his students were painting under his watch, but done on a much smaller scale.
Saturday evening, the UnchARTed Gallery in Lowell opens a show of 97 of Allshouse's portraits in what will be just the third exhibition of his work, which began two years ago at the Pizza King restaurant on the ground floor of his apartment building.
Allshouse's style borrows heavily from Andy Warhol, best known for his 1960s-era paintings of Monroe and of a Campbell's soup can, and Shepard Fairey, whose breakthrough painting was his 2008 portrait of President Obama above the word "Hope."
There was one more inspiration: his students at Lawrence High.
"Teaching kids in high school how to draw, they always struggled doing shadings with pencil," Allshouse said Tuesday. "Portraiture is a valuable lesson, so I thought, 'How can I make this lesson easier for the kids who can't shade well?' I know people do portraits with chunks of color blocked out in big areas – big, huge chunks of color. When you draw those shapes, you don't have to shade any gray at all. So kids were able to create realistic portraits and be satisfied and actually take them home."
Working from photographs available online and in print, stripping out detail and shadow, using as few as two colors and producing the portraits in the smaller size has allowed Allshouse to create them at a rate of about one a day, a fast pace for a serious artist.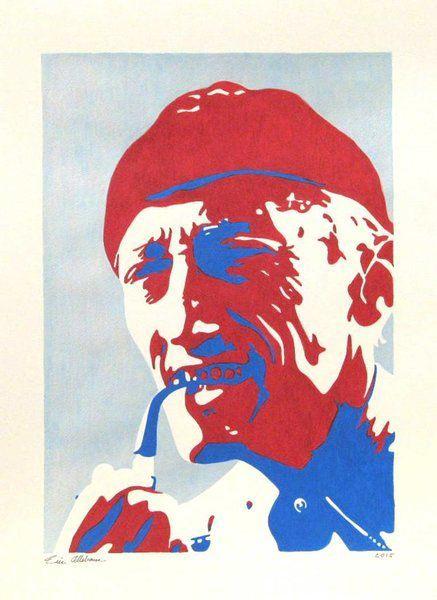 The collection now totals 102. It's an eclectic mix of instantly recognizable images, including Mark Twain, Salvador Dali, Mahatma Gandhi, Aretha Franklin, all four of the Beatles and two of the Roosevelts, Julia Child, Mike Tyson, Alfred Hitchcock, Princess Diana, Michael Phelps, Martin Luther King, Harriet Tubman, Elvis Presley and, of course, Marilyn Monroe, which was his first.
Hillary Clinton also is in the mix. Donald Trump is not. ("Oh God, no," Allshouse said.)
Allshouse began teaching art at Lawrence High School in 2006 after graduating from UMass Amherst, where he majored in sculpture. A few years later, he developed the outdoor murals program with his students. The Essex Arts Center and the Valley Works Career Center quickly became sponsors, providing him a salary, buying materials and paying a minimum wage to students in the program.
He suspended the murals program last summer to develop another summer program coaching tennis. He coaches boys tennis at the high school during the regular school year at Lawrence High, where he was The Eagle-Tribune's coach of the year in 2014. But the summer tennis program has been slow coming together, so this summer he said he will offer a fourth murals program for up to 10 students.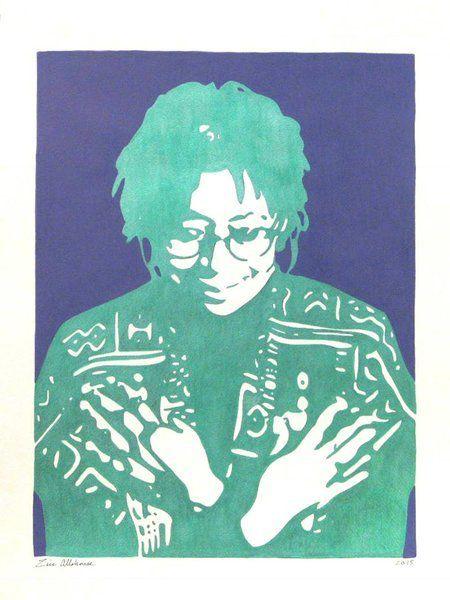 So far, the largest and most prominent of the student murals is a two-story portrait of Pittsburgh Pirates great Roberto Clemente on the back wall of El Borinquen bakery on Essex Street. All of Allshouse's portraits are 18-by-24 inches. 
In alleys or in galleries, much of the drama in his students' work and in his own comes from the expanse of bright colors and the way they collide on canvas. Allshouse calls it "clash and crash."
"You can get a realistic person with chunks of color," he said. "And to be honest, it's a lot easier. If you were going to do one in pencil, it would take you about a month, depending on your level of accuracy and detail. I like big and bold colors. There's something dramatic about that. And even better, they look good in a show together."
The one that opens in Lowell on Saturday evening will be up through Feb. 5. 
Follow staff reporter Keith Eddings on Twitter @keith_eddings
BOX: 
IF YOU GO: 
UnchARTed Gallery
103 Market St., Lowell
Jan. 14 through Feb. 5
Tuesdays through Saturdays, 11:30 a.m. to 1 a.m.
Admission is free 
IF YOU GO: 
UnchARTed Gallery
103 Market St., Lowell
Jan. 14 through Feb. 5
Tuesdays through Saturdays, 11:30 a.m. to 1 a.m.
Admission is free