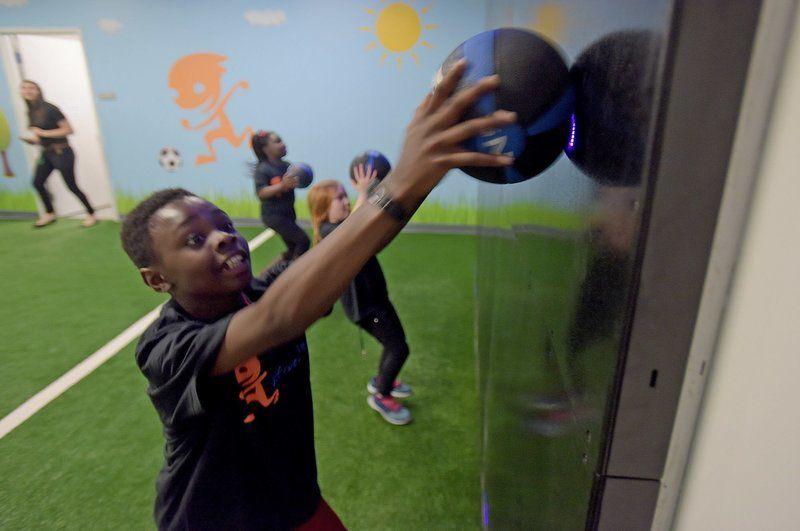 NORTH ANDOVER --  Kyle McInnis, associate dean of Health Sciences at Merrimack College, calls his Active Science program "stealth learning," but the kids that use it just call it fun.
Active Science combines physical activity with a mobile app that leads them through STEM (science, technology, engineering, and math) learning concepts with layers of games to keep them engaged.
"We sort of 'game-ified'science learning," said McInnis, "Kids are already used to apps and video gaming, so we just tricked them into learning science and math concepts."
On Thursday at the Andover/North Andover YMCA, kids on school vacation ran through physical activities like relay races and hula hoop challenges. The program is normally run as an after-school enrichment program at the YMCA, and accepts groups of kids from grades K-2 and 3-5.
In the active learning room at the Andover/North Andover YMCA, Breanne Dowdie and Ryan McVann run the program with the kids. Dowdie, the program coordinator got her bachelor's degree in sports medicine from Merrimack College and has a master's in exercise and health sciences from UMass Boston. McVann is a research fellow at Active Science pursuing his master's degree in exercise and sports science at Merrimack College.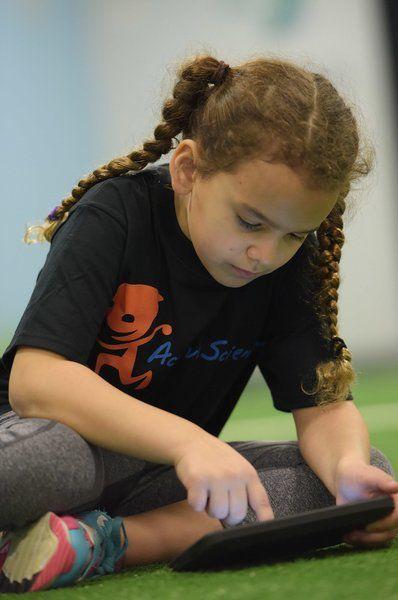 The participants all wore accelerometers that track each child's steps, calories burned, and time spent in moderate to rigorous physical activity. After moving around, they entered their own data into the Active Science app on a tablet.
"They all have their own profiles, so they can just click into their specific one, enter their data, and then get going on the next lesson they're on," said Dowdie. "They spend roughly 30 minutes in physical activity, and about 10 minutes on the tablet."
McInnis noted that states with the highest prevalence of child obesity also have some of the worst elementary school STEM scores nationally -- one of his motivators for creating the program.
"One of the major factors contributing to childhood obesity is physical inactivity," according to a recent study published by members of the Merrimack health science faculty, including McInnis.
The study, published in November 2016 in the Journal of Behavioral Health, claimed that the results in the after-school setting showed improved physical activity levels and science performance, and that children in the Active Science program show greater improvement in science test scores.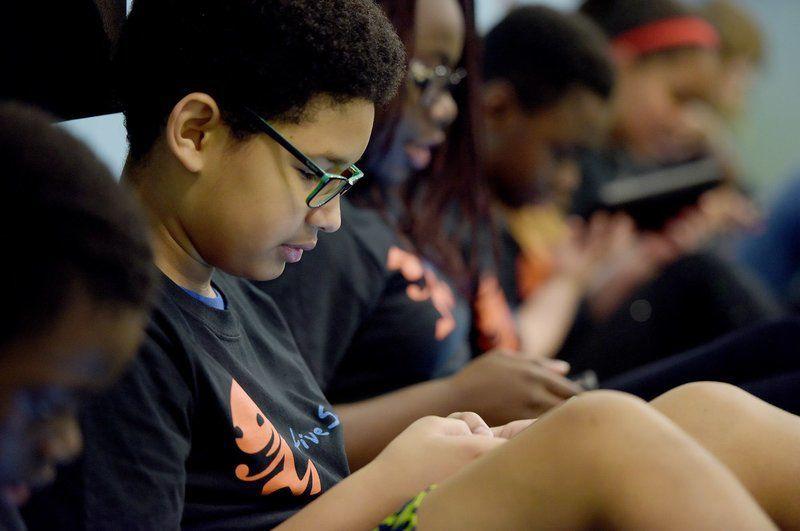 McInnis said the children felt a sense of ownership and relevance with the data, since they could see that it came from their own bodies in motion. Merrimack Valley YMCA Chief Operating Officer Frank Kenneally said he sees that play out real time with the kids.
"Active Science has made a significant impact on our students at the Y in our after school programs and school enrichment programs," said Kenneally. "Students love the technology and their overall interest in science has increased tremendously."
Since its inception in 2009, Active Science has spread to 12 YMCA locations nationwide and continues to grow. But the social enterprise has its roots deeply set in the Merrimack Valley. 
McInnis started gathering data at the Lawrence YMCA when he first had the idea for the program.
"Kids would run and play and we had them do journals with pedometers," he said. "They were learning to collect data and analyze basic concepts generally seen in science class, but there was no real lesson and it didn't have that game effect."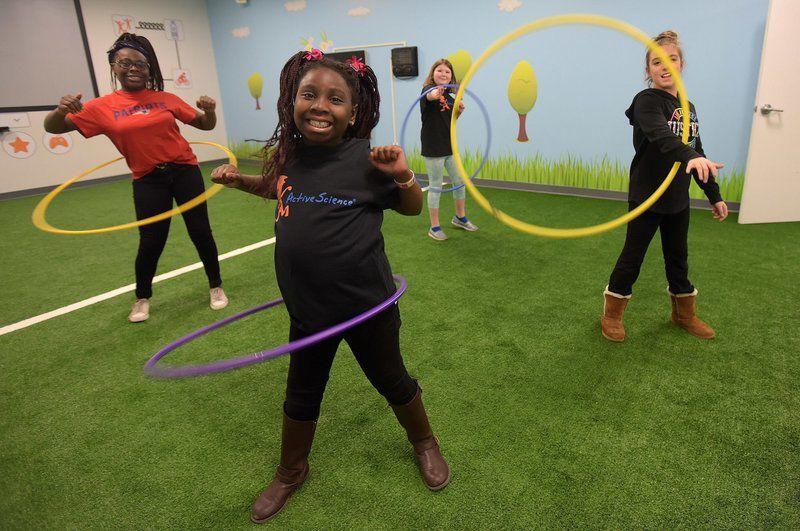 As technology evolved, and wearable activity trackers became more prevalent, McInnis started developing the Active Science app and integrating the physical activity with digital learning.
And when it came to building the curriculum within the app, McInnis turned to teachers in Lawrence for help.
"We wanted to make sure we were developing curriculum students would actually be learning," he said.
Robin McCann, a teacher at Community Day Public Charter School, helped develop the curriculum for the app. 
And Leahy Elementary teachers helped shape the developers' approach to integrating science education, said Lawrence Public Schools spokesman Chris Markuns.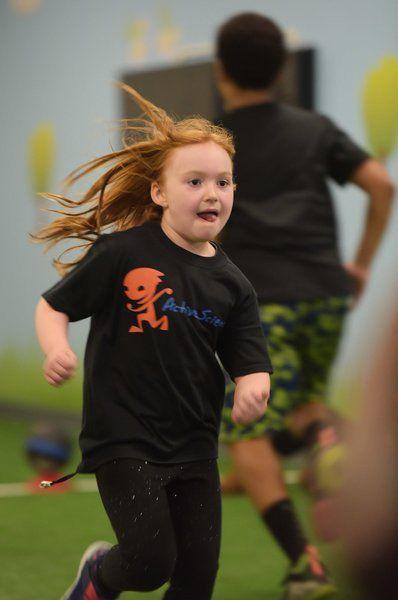 The program is running on a $1 million grant from the Robert Wood Johnson Foundation, a private foundation dedicated to promoting health and wellness. The program's supporters have the goal of expansion to more than 100 locations over the next two years.
"Obviously, eventually we want to be self sufficient," said McInnis, who hopes the program will prove an evidence-based method for improving STEM scores and reducing childhood obesity. "Our goal is to launch a school-based program."