The long campaign to name U.S. Rep. Niki Tsongas' successor in the 3rd Congressional District will come to an end this week.
A crowded field that once included more than a dozen candidates has been narrowed down to three: Lori Trahan, the victor of the 10-way Democratic primary in September; Republican Rick Green; and independent Mike Mullen.
Trahan, of Westford, was chief of staff to former U.S. Rep Marty Meehan. Green, of Pepperell, is an entrepreneur and co-founder and CEO of 1A Auto. Mullen is an IT director in the healthcare industry.
The three are vying for the opportunity to take over for Tsongas — who is retiring after a decade in office — in representing a far-flung district that spans 37 communities, including Haverhill, Lawrence, Methuen and a portion of Andover.
Over the course of the campaign, the candidates have opined on issues ranging from healthcare and immigration, to education and the opioid crisis.
In a final set of questions, The Eagle-Tribune asked candidates to weigh in on the implications of the Merrimack Valley gas disaster, gun control and the region's economy:
1) Gas fires and explosions in the Merrimack Valley exposed problems with the region's aging pipeline infrastructure — from outdated lines to near-constant leaks — and prompted Columbia Gas to replace nearly 45 miles of pipeline. Are you concerned about seeing a similar incident in other parts of the district, and what would you do to prevent such a disaster from happening again?
2) Gun violence has become pervasive in our society, from the Parkland, Florida, school shooting in February, to the massacre at a Pittsburgh synagogue Oct. 27. Many have called for stricter gun regulations. President Trump suggested an armed guard at the synagogue could have prevented the shooting. In your opinion, what is the path forward when it comes to dealing with gun violence?
3) What do you envision as the economic future of the 3rd Congressional District and how will you work to achieve it?
4) Many issues have been discussed throughout the campaign — the economy, the opioid crisis, education, healthcare. What issue do you feel is most important to the 3rd Congressional District and how will you prioritize it upon entering office?
The following are their responses: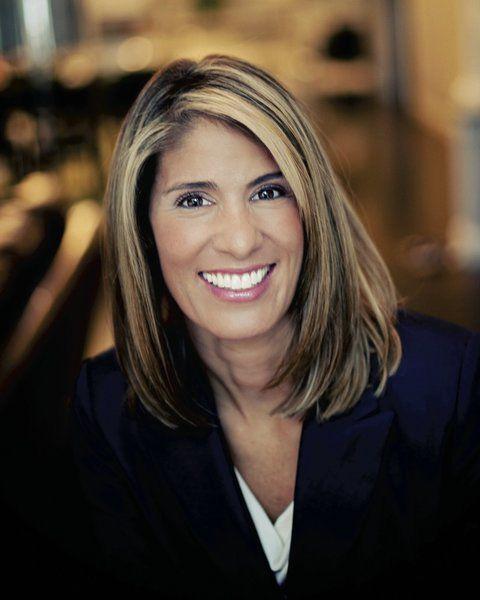 Lori Trahan
Age: 45
Address: Westford
Family: Husband, David Trahan, a homebuilder; two daughters, Grace, 8, and Caroline, 4; and three grown stepsons, Thomas, 24, Dean 21, and Christian, 19
Education: Graduate of Lowell High School; bachelor of science in regional and comparative studies, Georgetown School of Foreign Service; advanced management program, Harvard Business School
Occupation/employment history: Consultant and small business owner
Prior public service: Worked as a Congressional staffer for nearly 10 years in the district and in Washington, rising to become a chief of staff to former U.S. Rep. Marty Meehan.
Gas disaster: "What's clear is that Columbia Gas never scenario planned for a potential disaster, and they must be held accountable. We absolutely need to ensure something like this never happens again. We will learn more following hearings and an investigation, at which point we will have more information to understand exactly what happened and why.
"We must ensure that we have protocols and policies in place that hold all gas companies accountable for the safety of pipes throughout the state. In the meantime, our priority right now must be the affected families. Only 15 percent of those affected have had service restored and the rolling deadline by Columbia Gas is simply unacceptable."
Gun violence: "We need common-sense gun reform and we need it now. Congress must work together to expand background checks, to close the gun show and online sales loopholes, and to ban bump stocks, silencers and assault weapons designed for military use. We must keep guns out of the hands of convicted criminals.
"Massachusetts has some of the strongest gun laws in the country, but that is not enough. Every level of government has a responsibility to act. I believe this is one issue where Democrats and Republicans can come together to find common ground to keep our communities safe."
Economic future: "I believe a strong education is the best lever we have to create economic opportunities. I will fight for quality public education, including investments in early childhood education and full-time kindergarten.
"We need to ensure our education programs map to the rapidly changing workforce so that we can attract and retain jobs. The 3rd District is home to many strong community colleges and vocational schools with terrific programs aimed at bridging the skills gap, but we can do more to forge partnerships with local businesses to strengthen the workforce and support a strong regional economy."
Local issues: "Many families in the district are not feeling the effects of a roaring economy — largely because Washington is broken. And when Congress doesn't work, working and middle class families are disproportionately impacted. My first priority will be to get Washington back to work.
"We need more high-paying jobs, quality healthcare that people can afford, an education system that supports a skilled workforce, and an end to the devastating opioid crisis — but nothing gets done when partisan politics gets in the way. But I am optimistic that we will see a change in Washington, led by an influx of new representatives who want to build coalitions to achieve common-sense reforms to help our families."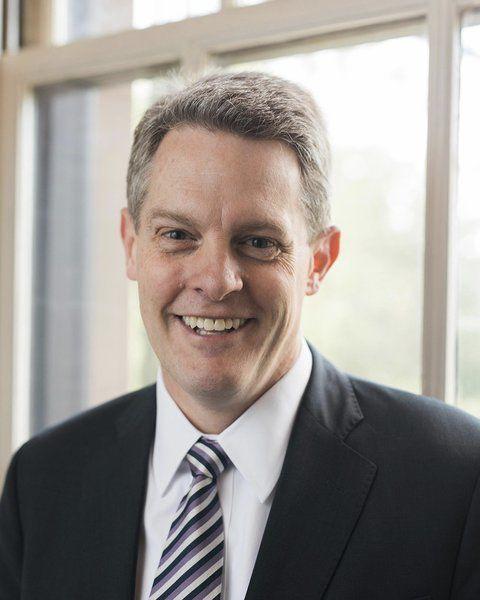 Rick Green
Age: 48
Address: 22 Village Road, Pepperell
Family: Wife, Maggie; children Finlay, 8, Tessa, 6, and Gifford, 4
Education: Bachelor's of science from Cornell University, MBA from the Darden School, University of Virginia
Occupation: Co-founder and CEO, 1A Auto Parts.
Public service: In 2011, Rick founded the Massachusetts Fiscal Alliance.
Gas disaster: "Not many people know this but I used to build rockets before starting my business, so I am familiar with high-pressure gas systems and the unique engineering challenges this crisis exposed. While our immediate concern has to be restoring service and ensuring that those families affected are warm and safe, I am also worried about the safety and integrity of the delivery infrastructure two to three years from now.
"I would prioritize rigorous inspection and maintenance regimens to prevent future catastrophes."
Gun violence: "Protecting the safety and security of our communities, most particularly our children, is a shared responsibility. Absolutely everything is on the table, so long as it does not infringe upon the constitutional rights of law-abiding citizens."
Economic future: "Like so many communities in the Merrimack Valley, my hometown Pepperell was once a mill town. When the mill fell on hard times, a lot of folks lost their jobs and downtown was hit hard,. But within just a few short years, my company became the largest employer in town.
"To date, we have created over 500 jobs and have locations in Westford, Littleton and Pepperell. When I tell folks that I know what it takes to turn these old mill economies into thriving 21st-century economies, it is because I have done it."
Local issues: "We desperately need to fix our crumbling roads and bridges. However, the most pressing issue has to be the opiate crisis. This issue is so important that I decided we couldn't wait until after the election to get things moving. That's why I have formed an "Empowering Recovery Task Force," which is being spearheaded by retired U.S. Navy Seal and Haverhill business owner Sal DeFranco to help coordinate efforts between local, state and federal agencies to ensure that we have the best resources available to support folks here in our communities who are on the front lines of the opiate crisis."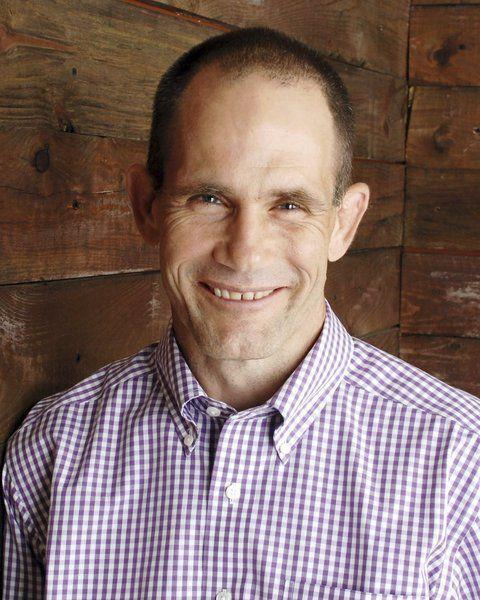 Mike Mullen
Age: 50
Address: Maynard
Family: Wife, Michele; son, Ethan, 16, and daughter, Jordan, 14
Education: Bachelor's in economics from Carleton College
Occupation/employment history: IT director for healthcare companies including Aetna and Coventry.
Prior public service: Coach for youth soccer and basketball, former youth soccer board member.
Gas disaster: "Short-term we need to be vigilant holding Columbia Gas and other natural gas providers accountable to established safety standards. Regulatory agencies such as FERC at the federal level and DPU at the state level need to be staffed appropriately and take a strong enforcement stance.
"Columbia Gas and its parent company, NiSource Inc., have a history of accidents that is unacceptable. Longer-term, this highlights the need to move to renewable energy sources such as solar, geothermal and wind power that do not have the inherent dangers of natural gas."
Gun violence: "We should move forward with reforms where most Americans agree, including universal background checks and the banning of assault-style weapons. Congress should also direct the Centers for Disease Control to study gun violence as a public health issue so that gun safety can be improved.
"Gun owners should be required to pass a test similar to a drivers license where they demonstrate the skills and knowledge to use a firearm safely. These measures will reduce gun deaths while maintaining second amendment rights for law abiding citizens."
Economic future: "We have a bright economic future powered by collaborations between academia, business and government. At UMass Lowell, Chancellor Jacqueline Moloney championed the creation of iHub, where entrepreneurs have access to shared laboratory and production resources. At Fitchburg State University, President Richard Lapidus worked with the city to establish IdeaLab, which provides a collaborative space for entrepreneurs and has helped revitalize an area of downtown that had struggled with development.
"President Lane Glenn of Northern Essex Community College has led efforts such as the Lawrence Partnership and the "Communiversity" concept where through partnerships with four-year universities students can complete bachelors degrees while on campus at NECC."
Local issues: "Healthcare is most important because it touches all the other issues. I support moving to a Medicare for All system, which will remove complexity and lower overall costs, reducing a burden on small business owners and employees.
"We also need to move to an outcomes-based model and integrate behavioral health with our general delivery system. This helps reduce stigma and allows greater access to providers that help treat substance use disorder and other mental health services. My first priority is sponsoring legislation to expand access to medically assisted treatment to help those struggling with opioid addiction."