LAWRENCE – Mayor Daniel Rivera put Columbia Gas on blast Friday, accusing the company of being "the least informed and the last to act," of "wasting last night" and of "hiding from the problem," his anger reaching such a level that as times his voice reverberated with emotion. 
Gov. Charlie Baker called a state of emergency in the Merrimack Valley Friday afternoon, and used his authority to put competing utility Eversource in charge of recovery efforts after Columbia Gas failed to make significant progress as the crisis neared the 24-hour mark. 
Widespread anger and confusion toward the company abounded Friday. Representatives from the company were not present at the incident command center in Lawrence and did not address the public until 4 p.m. Customer service representatives stationed in each affected community left residents with unanswered questions, sparking outrage among residents as well. 
Company President Steve Bryant said that as of 3:30 p.m. Friday, the gas had been shut off to only 3,230 customers of approximately 8,600 affected. Bryant said he anticipated a complete shutoff by Saturday or Sunday, despite initially promising Rivera that work would be completed by late Friday. 
By 4 p.m. Friday, Baker and Rivera said they still had no clear answers from the gas company as to what may have caused the leaks or how the company would respond to the problem. When directly asked about the cause by reporters, Bryant deferred to federal investigators. 
"Fire and police chiefs both have sought answers and they have not been provided," Rivera said. "We still to this day do not have 100 percent knowledge of what the total pressure was that was on those lines."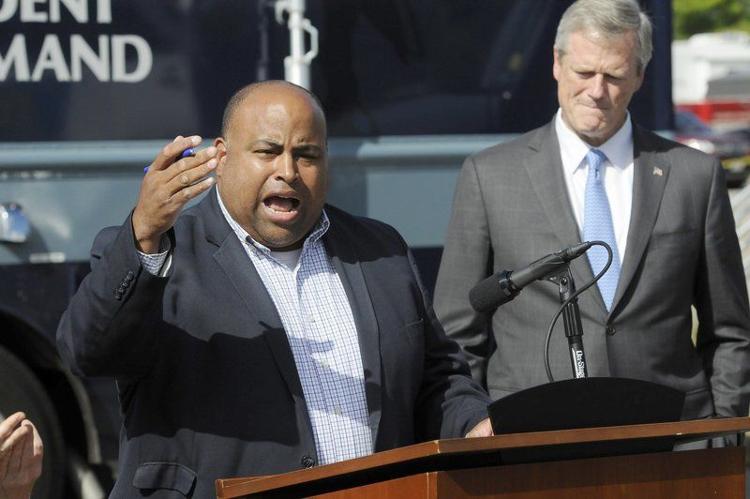 Rivera's anger was echoed in sentiments from Baker, as well as U.S. Sen. Elizabeth Warren and Rep. Seth Moulton. 
Warren said "the spotlight's on Columbia," and that she planned to "make sure the spotlight stays on them when the emergency – the immediate threat – is gone, but people are still struggling in their homes. If you don't have hot water, if you can't cook, if it starts to get cold and you still don't have gas, that's the real problem."
Moulton said he was pleased with Baker's decision to call a state of emergency. He made several calls to Bryant Thursday night and Friday, but had not heard from the company as of 3:30 p.m. 
"The important point," Moulton said, "(is) they should keep their customers safe. And their failure to do that is incredibly disturbing."
Reports of widespread basement fires and gas leaks began pouring in to dispatch centers in Lawrence, Andover and North Andover about 4:30 p.m. Thursday. The scope of the emergency grew rapidly, eventually spawning 150 emergency calls, 60-80 structure fires and at least three explosions. At least 25 people were hospitalized and an 18-year-old Lawrence man was killed. 
Fires were still burning in the early morning hours Friday, when officials said some 80 gas technicians would be combing the streets of each community, visiting each individual home serviced by Columbia Gas and ensuring proper shutoff. 
But Friday afternoon, Rivera said that was one of several promises Columbia Gas had broken over the last day. He said the company requested that residents be evacuated and electricity cut, but said "those are the last two pieces of coherent information we got from Columbia Gas."
"They've promised hundreds of teams of technicians, none of which are realized. They promised they'd get the gas shut off by late (Friday) night, and at the pace they're going now, I think they're going to ... blow that window," Rivera said.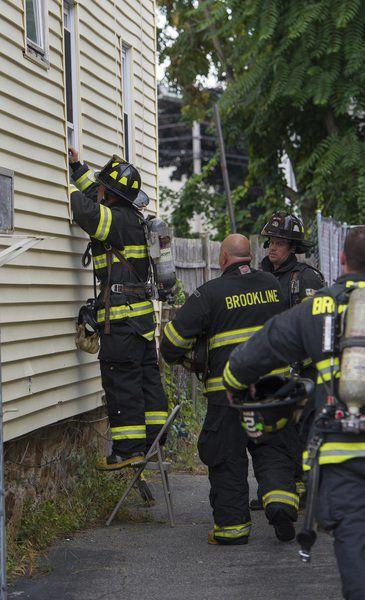 Tracy Stefanowicz, Columbia Gas' communications manager for the Merrimack Valley region, did not return multiple phone calls from The Eagle-Tribune. 
By late Friday afternoon, the company had announced a Property Claims Hotline at 1-800-590-5571. A claims center is set to open its doors at the Lawrence Public Library on Sunday and every following day from 8 a.m. to 5 p.m. until it is no longer needed. 
It was still unclear Friday afternoon what caused the crisis or how long it would be until residents were allowed back in their homes. Investigators from the state Department of Public Utilities, as well as federal investigators from the Pipeline and Hazardous Materials Safety Administration and the National Transportation and Safety Board, were on the ground in the Valley Friday, investigating what went wrong with the gas lines.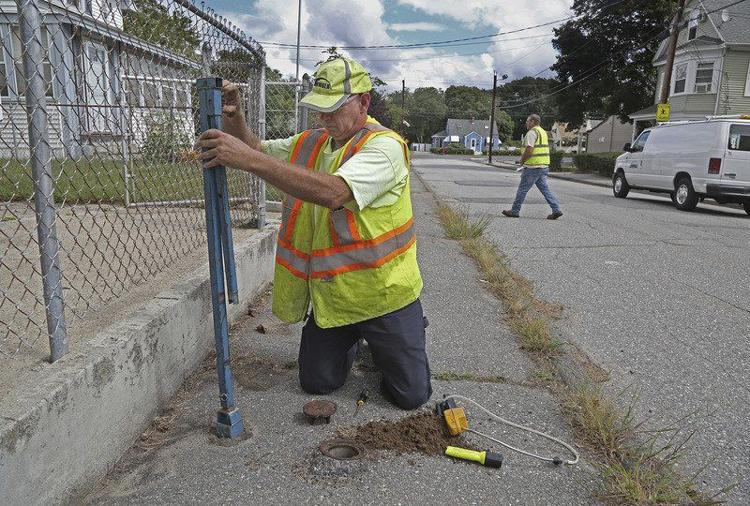 Moulton's office has asked the PHMSA to "pull together a conference call" for delegation staff to keep them abreast of the incident and answer questions. 
In August, a Columbia Gas line was damaged by a construction company working in Lawrence. The gas leak persisted for four hours because Columbia was unable to locate the shut-off valve for that particular line. 
Stefanowicz, the spokeswoman for Columbia Gas, said at the time that the company was "in the midst" of an investigation into why its employees could not find the shut off valve. 
"We do have maps, there are records that detail where our lines are and that's part of our investigation," Stefanowicz said, noting that the company will do an excavation next week in the area. "It's premature for us to make a determination about what happened because without us doing that excavation ... we really don't know."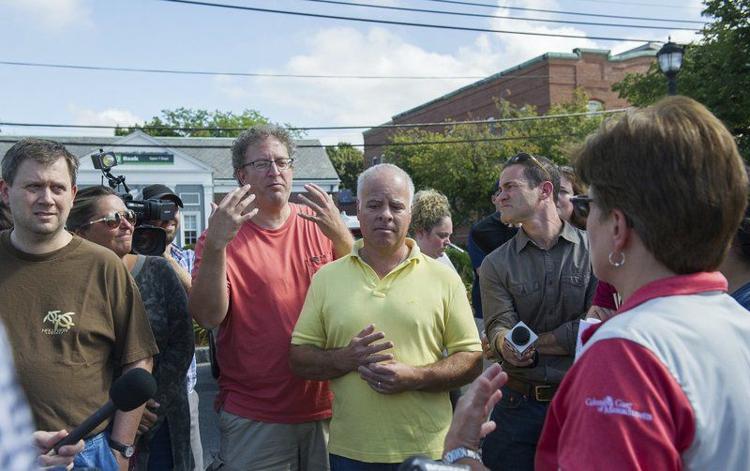 Residents were angry Friday, too. Faced with uncertainty as to how long they will be locked out of their own neighborhoods, some took Columbia Gas representatives to task. 
"I get that you are in a terrible situation, but give us something," Michael Foresta, a business owner at the First and Main plaza, said to Columbia representatives.
An angry resident, a man who attended the event with his young son, said to the Columbia representatives, "You keep walking away from us, but we can't walk away."
The repercussions that Columbia Gas will face were unclear Friday. Moulton said "we're going to figure that out, but our priority right now is to take care of people on the ground."