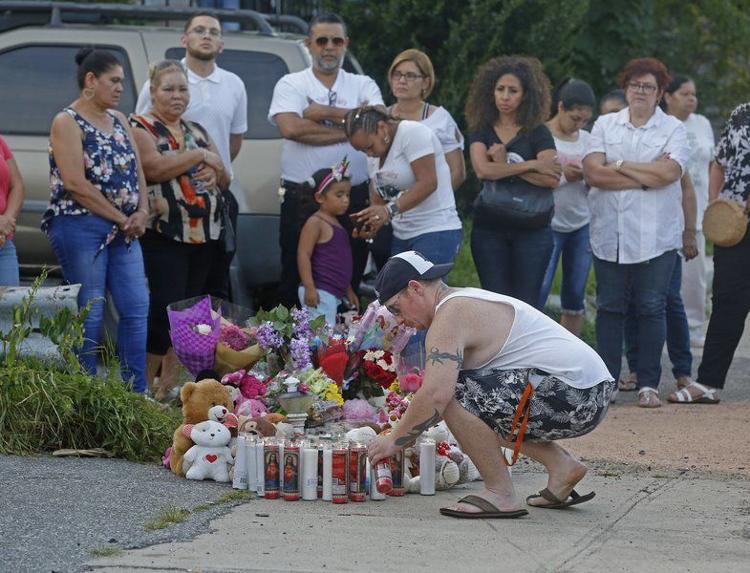 LAWRENCE — Friends, neighbors and random strangers are donating thousands of dollars to help the family of Taysha Rohena Silva, 11, who was killed in a car accident Saturday evening near the intersection of Parker and Andover streets.
Money is also being raised for four other people injured in the crash, two of whom remain in medically induced comas in Boston hospitals.
Debo Brown, an organizer of the fundraiser and a longtime family friend, said several thousand dollars have been raised through the Facebook page for Semana Hispana, a nonprofit organization based in Lawrence that puts on the annual Hispanic Festival in Lawrence.
Taysha was a festival participant, having served as queen in 2017.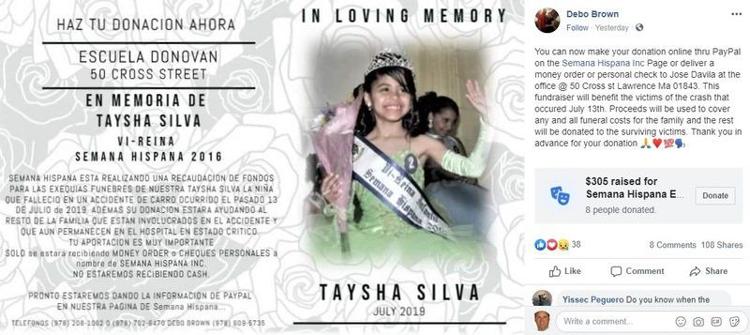 "The amount of love and support from the community so far has been amazing," said Brown, of Salem, N.H., who is a friend of Roberto Silva, Taysha's father. Brown said the money will initially be used to pay Taysha's funeral expenses.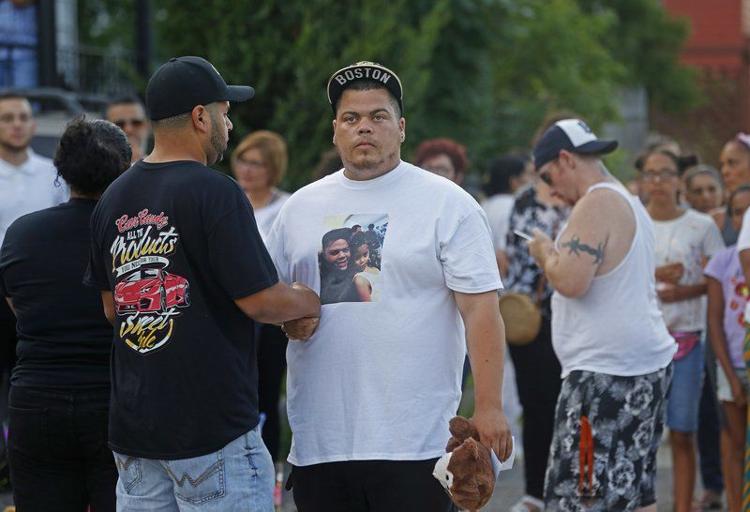 The wake is scheduled for Sunday from 3-7 p.m. at the Diaz-Healy Funeral Home, 107 So. Broadway, Lawrence, according to Silva. The funeral is scheduled for Monday, also at the funeral home, at 10 a.m. Burial will be in the Bellevue Cemetery. The funeral and burial are open to the public.
Extensive injuries
Brown said the fundraising is open-ended, hoping the moneys can cover living expenses for the people injured in the car, including Taysha's mother, Magalaly Andrades, 29; her boyfriend, Alexis Gonzalez, 27, who was driving; Mileshka Rohena, 9, and a 15-year-old cousin, all of whom are from Peabody.
Silva said he was "very grateful" for the donations.
"I really appreciate it," he said, adding that the funeral expenses alone are nearing $10,000.
The aftercare of those injured is likely to be daunting as their injuries were extensive, Silva said.
Silva said he's spoken with Taysha's mother on Facetime, although it was difficult to understand her with her injuries. She is showing signs of improvement, however.
Mileshka, the 9-year-old, is still in a coma, Silva said, because she has swelling in her brain and had to have a bone removed from her skull to relieve the pressure.
The driver, Gonzalez, has multiple broken bones, a punctured lung and two spinal chord injuries, Silva said. He also remains in a coma and hasn't moved at all since being brought to the hospital, Silva said.
He didn't know the status of the fourth victim, a 15-year-old girl. 
Fundraising goal
Police said the four family members were hurt and Taysha was killed when their Honda Civic was struck head-on by an Infiniti G37 driven by Selvin Manuel Lima, 23, of Lawrence, around 5:30 p.m. on Saturday. Lima was arrested and charged with manslaughter, vehicular homicide by reckless operation and related charges. He was arraigned from his hospital bed in Brigham & Women's Hospital Monday morning and remains in the hospital held without bail, according to the DA's office.
A dangerousness hearing scheduled for Thursday has been postponed until Aug. 6, to be held in Lawrence District Court. 
Brown said the fundraising for the victims started briskly on Monday and will indefinitely continue.
"We are hoping to cover the family's bills for a year," he said. 
Brown said Gonzalez will likely be unable to work for a while.
"He was the family provider and he won't be able to provide," Brown said. "We hope the community can figure out a way to help so money is the least of their worries, at least until he gets a resolution from the accident or is able to work again."
The goal, he said, is to raise at least $50,000, which would cover the funeral as well as the family's expenses, such as rent, groceries, utilities, clothing and any other expenses they might have. They live in Peabody.
Donations accepted
In addition to the Semana Hispana Facebook site, which uses Paypal to accept donations, anyone wishing to donate can go to the offices of Semana Hispana at 50 Cross St. and give a check or money order to Jose Davila.
Friends, family and well-wishers have also been collecting money at the accident scene, where a growing memorial of candles, flowers, stuffed animals, a cross and a small angel's statue has been set up.
On Tuesday evening, people stood on the sidewalk in front of the strip mall at 191-197 Parker St., holding signs asking for donations. One person driving by stopped and gave $500, Brown said. Others have donated less, but Brown said any amount is appreciated.
"No matter where you are in the world, $5 is $5," Brown said.
At one point, two motorcycles burned rubber in front of the memorial, which an onlooker described as an act of respect toward Taysha as smoke from the tires filled the air and drifted into the evening sky.
"That's with Taysha in the clouds," Brown said about the white smoke swirling over the road. 
T-shirt sales
A third source of money is coming from T-shirts. YBN Custom Clothing of 4 Railroad Square, Haverhill, has been printing T-shirts with images of Taysha since Sunday afternoon, and accepting donations from supporters.
"We raised $1,140 in 24 hours," said Richie Pena, who owns the printing store with his brother, Andy. "We wrote a check for $1,140."
He said they knew Taysha and Roberto "from around the way. He came in with his daughter to get a T-shirt."
When he heard about the terrible accident, "as a father, I felt the need to help out."
He said he hopes to print enough T-shirts so that everyone attending the wake on Sunday will be able to wear one.