SALEM, Mass. — A worker along the Spicket River believed he saw two people throwing a "body in the river" around 2 a.m. on July 23. 
He called Lawrence police, who in the pouring rain and pitch dark were not able to find anything early that morning, a prosecutor said. 
But roughly 12 hours later in the early afternoon, the body of Nicole Connor, 24, was found in the river.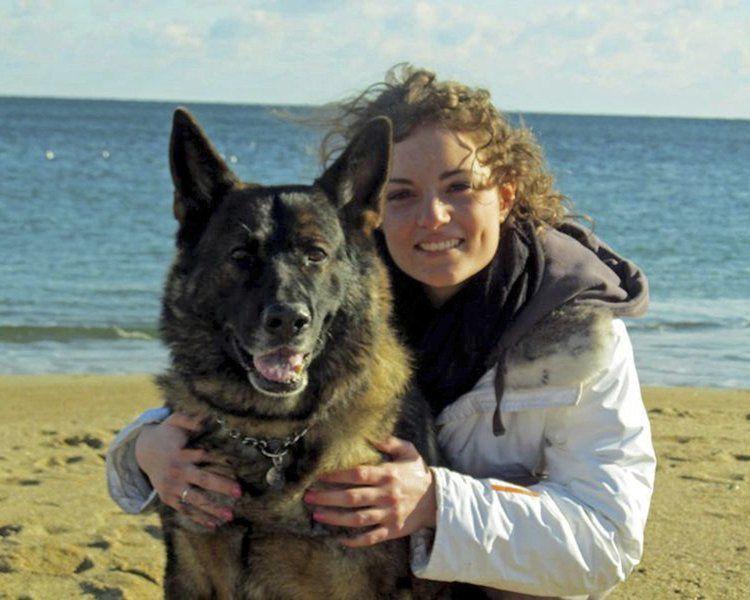 She was the "obvious victim of homicidal violence" with nine stab wounds, Assistant District Attorney Lindsay Nasson said in Essex County Superior Court on Wednesday. 
Surveillance video seized by investigators captured images of Giovanni Lebron, 24, and his accused accomplice, Nelson Gilles, 23, dumping the Haverhill woman's body, Nasson said. 
The video shows the men "carrying a couch with what appears to be a human being inside," said Nasson, adding that Lebron confessed to police and a nurse that he killed Connor. 
"Surveillance video is very important to this entire case," Nasson said.
New details of Connor's murder emerged during the hearing at which Gilles was seeking a reduction of his $100,000 bail.
Judge Thomas Dreschler asked Nasson for an explanation of the facts of the case as he considered the request. 
Lebron, who is charged with first-degree murder, remains held without bail.
Dreschler did agree to reduce bail to $50,000 for Gilles, who has no prior criminal record before being charged as an accessory after the fact in Connor's murder. 
Gilles, of 25 Bowdoin St., stood in the prisoner's dock during the hearing while his mother and two sisters sat in the courtroom gallery.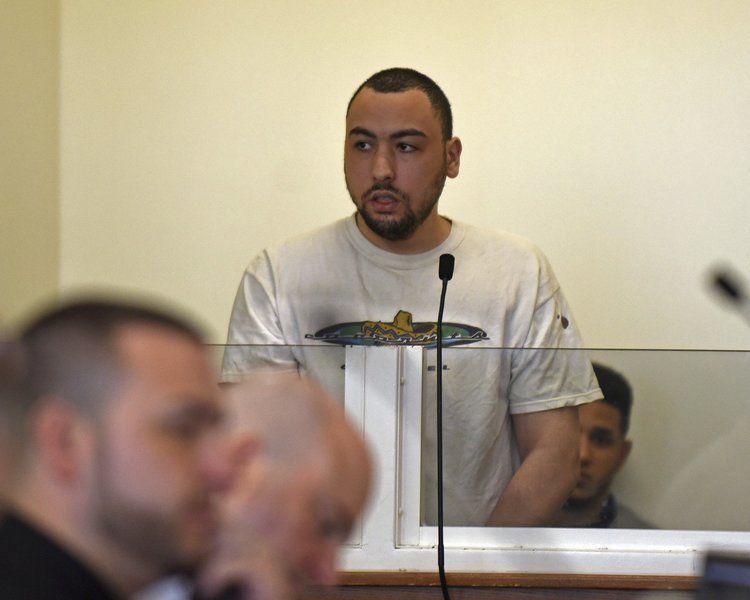 Relatives of Connor sat on the other side of the courtroom, accompanied by a victim witness advocate from District Attorney Jonathan Blodgett's office. 
In addition to Connor's body, investigators found the couch with its "stuffing removed which would have allowed for a human body to be placed inside" in the river, Nasson said. 
The stuffing removed from the couch was also found by police and preserved as evidence, she said.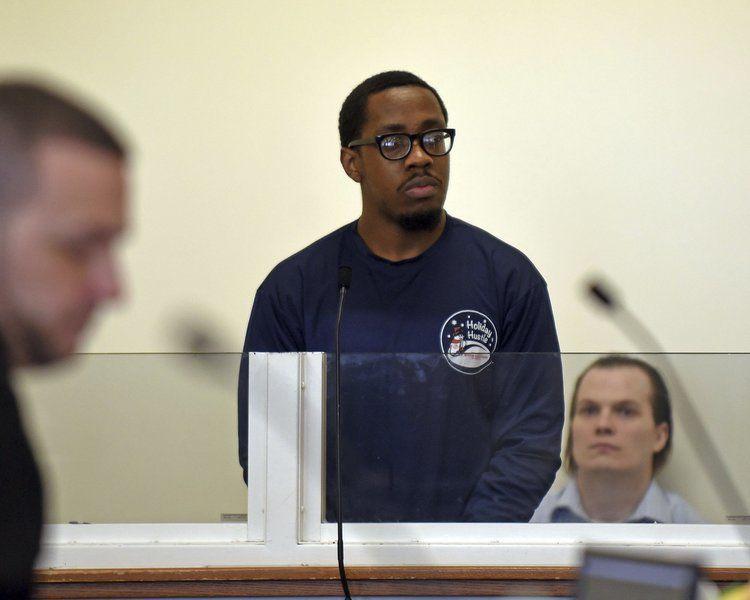 Blood spots were found on the wall of Lebron's apartment nearby at 20 Daisy St. and during questioning by investigators, Lebron "admitted to stabbing and killing Nicole Connor," Nasson said in court. After making the statement, Lebron became "distressed" and started banging his head in the Police Department's booking room.
He was taken to the hospital and there he "told a nurse he murdered somebody and called his friend to help him dispose of the body," Nasson said. 
Investigators also found a Facebook message from Gilles to Lebron "suggesting he had intimate knowledge" of the efforts to dispose of Connor's body, Nasson said. 
Gilles faces as many as seven years in state prison if convicted of being an accessory after the fact. 
Lebron is facing life in prison without the possibility of parole if convicted of first-degree murder. 
Nasson described the details in the case as "egregious." 
But defense attorney Paul Cahill questioned the clarity of the surveillance video and whether Gilles can be clearly seen on tape. He also questioned the process by which Gilles was identified as a suspect. 
He noted there has been no effort to further charge Gilles, although accessory after the fact "is certainly a serious charge." 
"There is no indication of a joint venture," he said. 
Cahill asked Dreschler to drop bail to $25,000, an amount his family might be able to post. 
Dreschler said the purpose of bail is not to punish a defendant but to insure they return to court for criminal proceedings. 
"I do think $50,000 cash bail would be sufficient to issue," the judge said. 
If Gilles can post bail and is released, he would be ordered to wear a GPS monitoring bracelet and be under house arrest at his mother's home at 25 Bowdoin St. He would only be allowed to leave the house, per the judge's order, for appointments with his attorney, court appearances and medical appointments. 
While Nasson shared more details in court Wednesday, the motive for Connor's murder remains unclear.
The indictment indicates Lebron "did assault and beat Nicole Connor with intent to murder her, and by such assault and beating did kill and murder" Connor.
Connor was described as "strong willed and full of determination" and enjoyed the outdoors and visiting Salisbury Beach, according her obituary prepared by the Driscoll Funeral Home in Haverhill. 
"She was light-hearted and free-spirited, always quick with a laugh. She wasn't the least bit shy and her bubbly personality gained her many friends everywhere she went. Although she was going through hard times in recent years, we know without a doubt that she would have overcome them eventually with her inner strength of will, if she hadn't been taken from us all far too soon," according to the obituary.
Lebron and Gilles are due back in court Jan. 24. 
Follow staff reporter Jill Harmacinski on Twitter @EagleTribJill.