PELHAM — A scene from the wild west played out on Bridge Street this week, when cowboys came to town to wrangle a wayward bull.
Police Cpl. Brian Kelly, who witnessed the capture, said the bull had been missing from a Dracut farm since Sunday, July 10.
Sightings were reported in Pelham over several days — in parking lots, along roads and in grassy yards — but no one had the means to contain the sturdy animal.
"He was all over the place, but as the weather cooled down in the evenings, he'd come back out from the woods and someone would see him," Kelly said. "He kept getting spooked and took off again."
The owner of the Massachusetts farm where the bull belonged, whom Kelly could not name, called on cowboys from upstate New York to come help.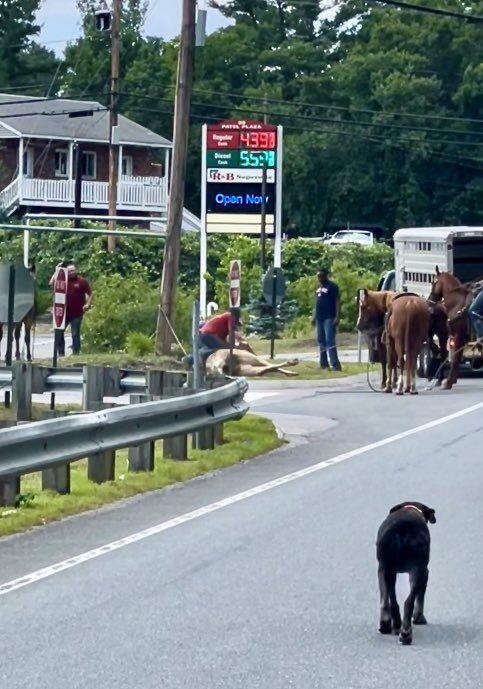 After several hours of searching, the four cowboys with three dogs in tow were able to lasso the animal and guide it into a trailer to be driven home.
"We've had a couple loose cows, but never cowboys with lassos to catch them," Kelly said.
Police are thanking members of the public for their cooperation, especially those impacted by a brief closure of Route 38 while the cowboys worked.