HAMPSTEAD — Eight renovation plans have been rejected by voters in recent years, leaving students at Hampstead Central School quite literally between a rock and a hard place as a new academic year gets underway.
While well-maintained and led by a passionate staff, the building has significant design flaws that the school board and district have tried to repeatedly correct despite disappointment at the polls.
One of those issues is a giant rock that the school built a stairway around after the town refused to pay $50 for its removal in the 1940s, according to Principal Terrilyn Cheney.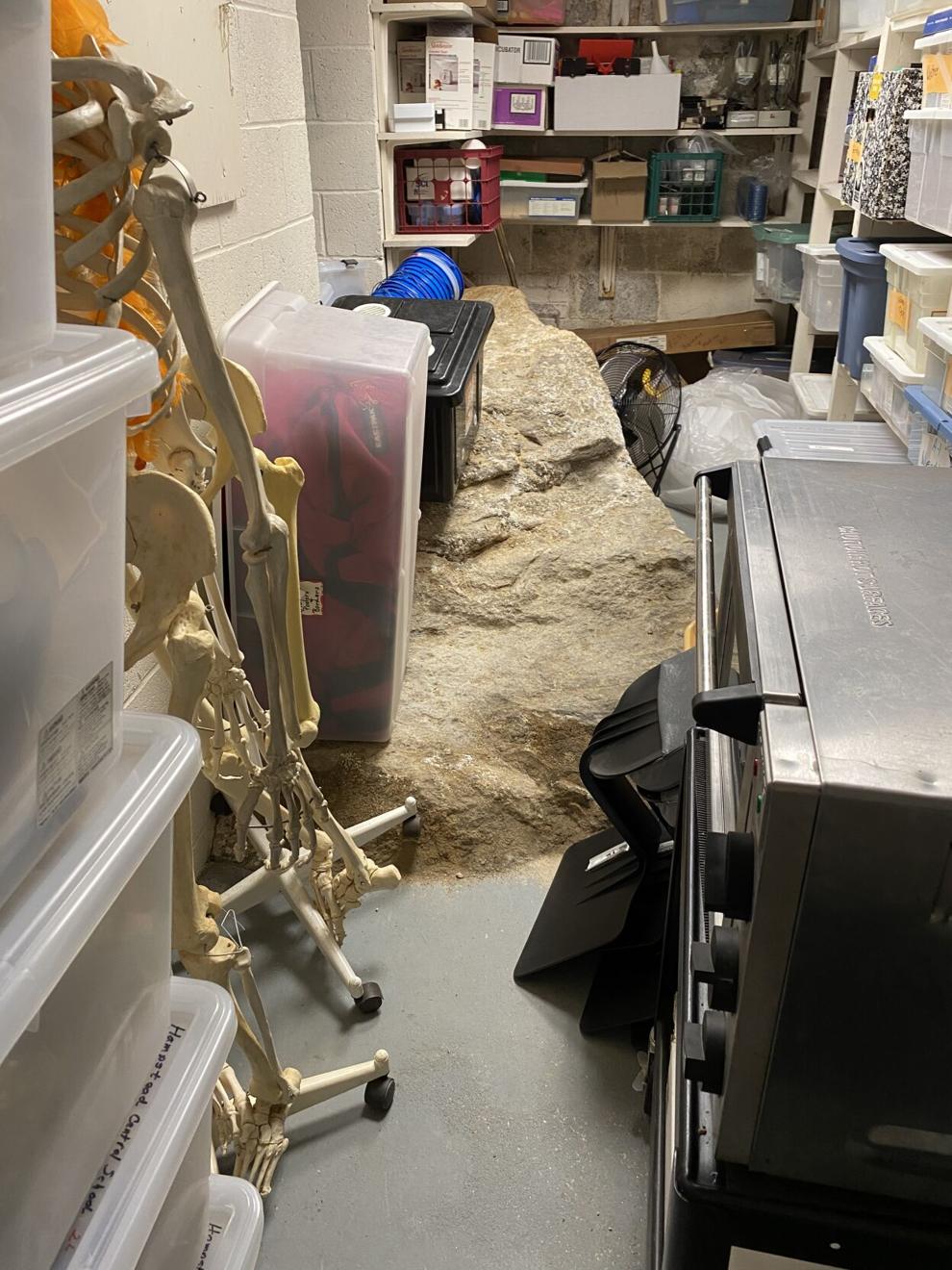 She says the children love the oddity, and while the school tries to receive the town's support for a building expansion, the rock will likely stay.
"It's stuff of legends," added Superintendent Bob Thompson.
A growing student population has forced already small classrooms to be split with makeshift dividers, like large building blocks. Additionally, some classrooms — including those used for special education — are windowless and shared by multiple teachers.
The elementary school is attended by 455 students.
For the past eight years, Hampstead voters have struck down the construction of a new addition, which would add classrooms and improve functionality.
After residents voted against the $12.6 million proposal in March, the board turned to a new, streamlined plan.
Thompson said voters had a hard time differentiating needs and wants included in the big-ticket project.
The school has since prioritized three areas of need for the next vote in March 2023. They are safety, special education and student learning.
The new plan also comes with a smaller price tag of $7.5 million and could end up 30% less if the school's application is approved for state educational funding in the spring.
Student and staff safety is the absolute priority, Thompson said. The current setup of the main office and stairwell creates a cross traffic between students and the public entering the building.
"We had the Department of Homeland Security do a safety audit of the school and in their report, they listed several concerns. One was the layout of the main office," Thompson said.
A stronger learning environment for special education is also at the forefront of planning.
Cheney pointed out how a closet-sized space was being utilized.
"When they have two groups, sometimes they will bring a student over there so they can have a quiet space," Cheney said.
She added that while staff is doing the best they can within their means, the new plan allows them to better serve students in an expanded space.
Thomspon said the current delivery of their special education services is not appropriate. Most of these classrooms are small and lack windows.
"Often times there are multiple teachers in one room instructing students," he said. "It can be distracting and very limiting."
The library is the school's third priority to improve. Currently it is housed in a 900-square foot classroom split for other classroom use as well.
Librarian Beth Cameron said she constantly has to move things around for students to enjoy class-centered activities like reading on the story time carpet. When the book shelves are in order, teachers cannot send down full classes because there isn't enough space for 20 students to select books at the same time.
Instead, students head to the library in groups of three or four for five to 10 minutes and return to class. Cameron said they aren't developing proper research skills because of it, but there's currently no alternative.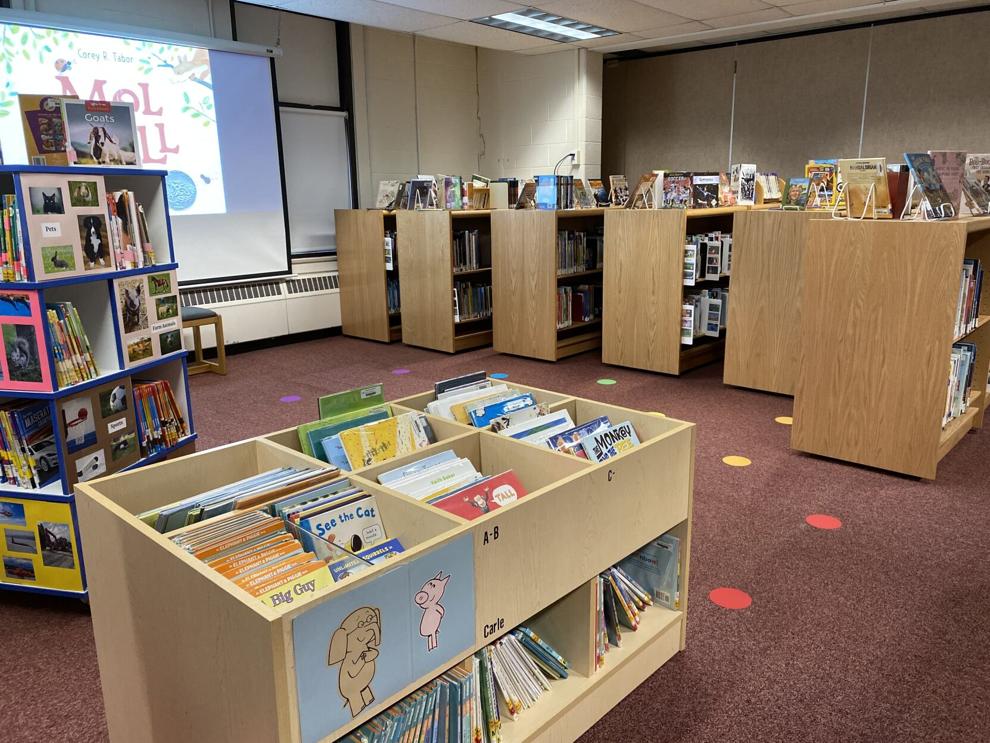 Hampstead School Board Chair David Smith said his children have attended the Central School and he understands the school's deficiencies. Smith said one community member who was on the fence about voting changed their outlook after seeing the inside firsthand.
"They were under the impression that the school looks good from the outside so it must be good inside," Smith said. "After a tour, it completely flipped their mindset. They understood after seeing these closets that we've changed into learning areas because we are running out of space."
He went on, "We want to return the Hampstead School District to what it's been in the past, which is a pillar of great learning and a pillar of the community where we are raising the next generation. We need the building improvements to bring us back to where we were."