LONDONDERRY — A Londonderry man driving with an air conditioning unit hanging out of a back window and a generator powering it from the roof was stopped by police Tuesday evening — but not for the reason you might think.
The car was missing an inspection sticker, according to Sgt. Chris Olson.
Although unconventional, there's nothing illegal about the cooling unit — traditionally installed in the window of a house — which was tightly secured with bungee cords, Olson said.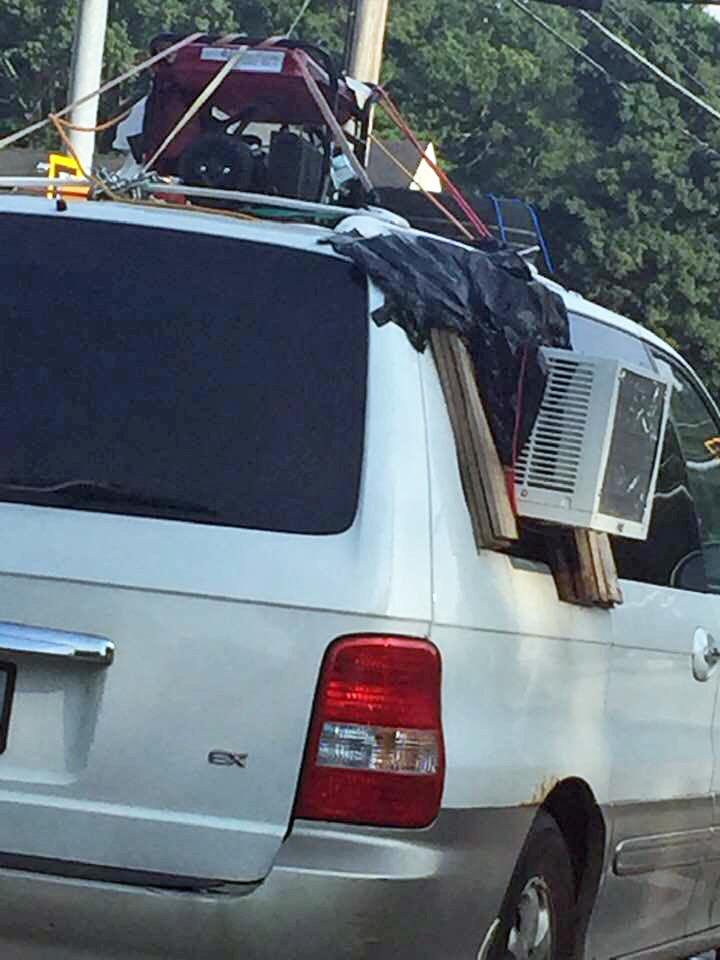 The police officer who stopped the car at the intersection of Pillsbury and Mammoth roads was told by the driver that he relies on the air conditioner to keep his dog comfortable while he's at work.
Police would not identify the driver by name because he was not arrested.
"It was safely secured," Olson said. "There's nothing we can do in a situation like that."
Olson said, however, that he would not advise the setup or leaving animals alone in cars under any circumstances.
Photographs taken by a witness of the traffic stop show stacked pieces of plywood on each side of the air conditioner and a large black trash bag stuffed in the cracks to prevent cold air from seeping out.
"I would not advise it as a good idea," Olson said. "I don't know how much it costs to fix an AC in a car, but when you look at the cost of a generator and unit, it doesn't make sense."
Police said the driver was given a written warning before driving off.