PELHAM — Police have arrested someone in connection with the Saturday morning shooting during a wedding at New England Pentecostal Ministries, a church in Pelham on Bridge Street.
The male shooter has been identified by police as 37-year-old Dale Holloway, according to Assistant Attorney General Ben Agati.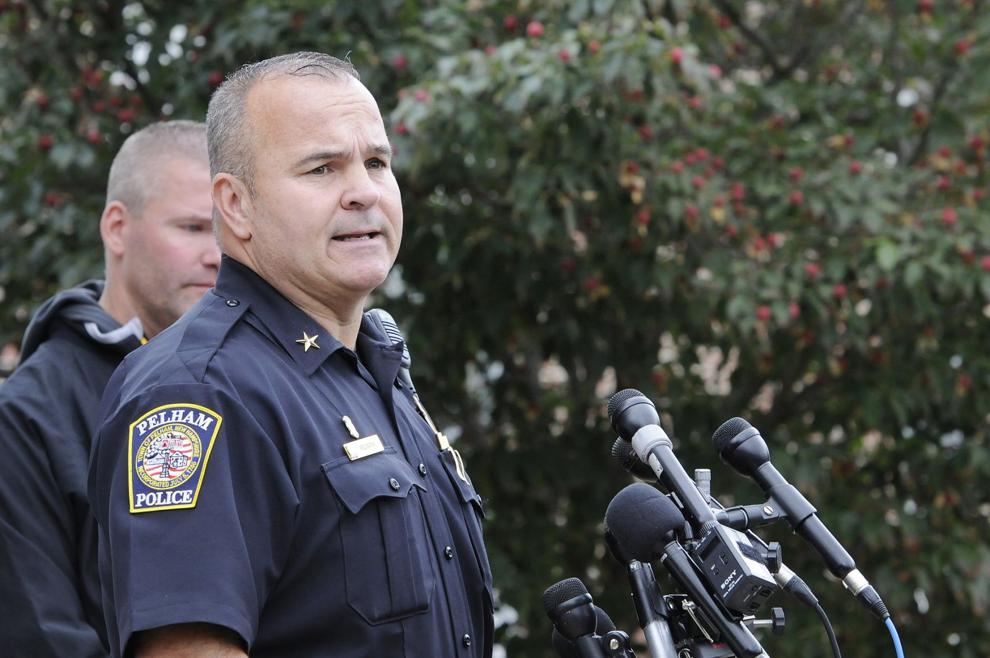 Holloway is accused of shooting 75-year-old Bishop Stanley Choate in the chest, as well as 60-year-old bride-to-be Claire McMullen in the arm, Agati said. Groom Mark Castiglione was hit in the head with an unknown object, during the shooting, Agati said.
Choate was taken to Lowell General and flown to Tufts Medical Center in Boston, according to officials. He is listed in serious condition, according to a statement from Attorney General's office.
McMullen and Mark Castiglione were taken to Southern New Hampshire Medical Center to be treated.
Wedding guests tackled the Holloway, subduing him until police arrived, Roark said. Then he was arrested and taken to the Pelham Police Department.
"Preliminary investigation of the matter indicates that this incident does not appear to be a random event," according to a statement from Pelham police.
Earlier this month, the pastor of New England Pentecostal Ministries, Luis Garcia, was shot and killed in Londonderry, according to police. 
Brandon Castiglione, 24, of Londonderry was charged with second-degree murder. Mark Castiglione is his father.
Police are investigating whether the two incidents are related. 
"We are looking in to that right now," Agati said.
Services have been canceled at the church on Sunday. However crisis counselors will be available at Sherburne Hall community center in Pelham Sunday from noon to 5 p.m. Anyone who would like to talk one-on-one with a counselor is encouraged to attend.
Roark said Pelham police had done active shooter training at the church within the last year.
Police have blocked off St. Margaret's Road between Bridge Street and Orchard Lane. They have also closed Bridge Street, between Wellesley Drive and Old Gage Hill Road.
Roark said the streets will remain closed while New Hampshire State Police Major Crimes Unit investigates. 
Geraldo Pagan of Methuen went to the church for Garcia's funeral, which was supposed to be held Saturday at noon, after the wedding.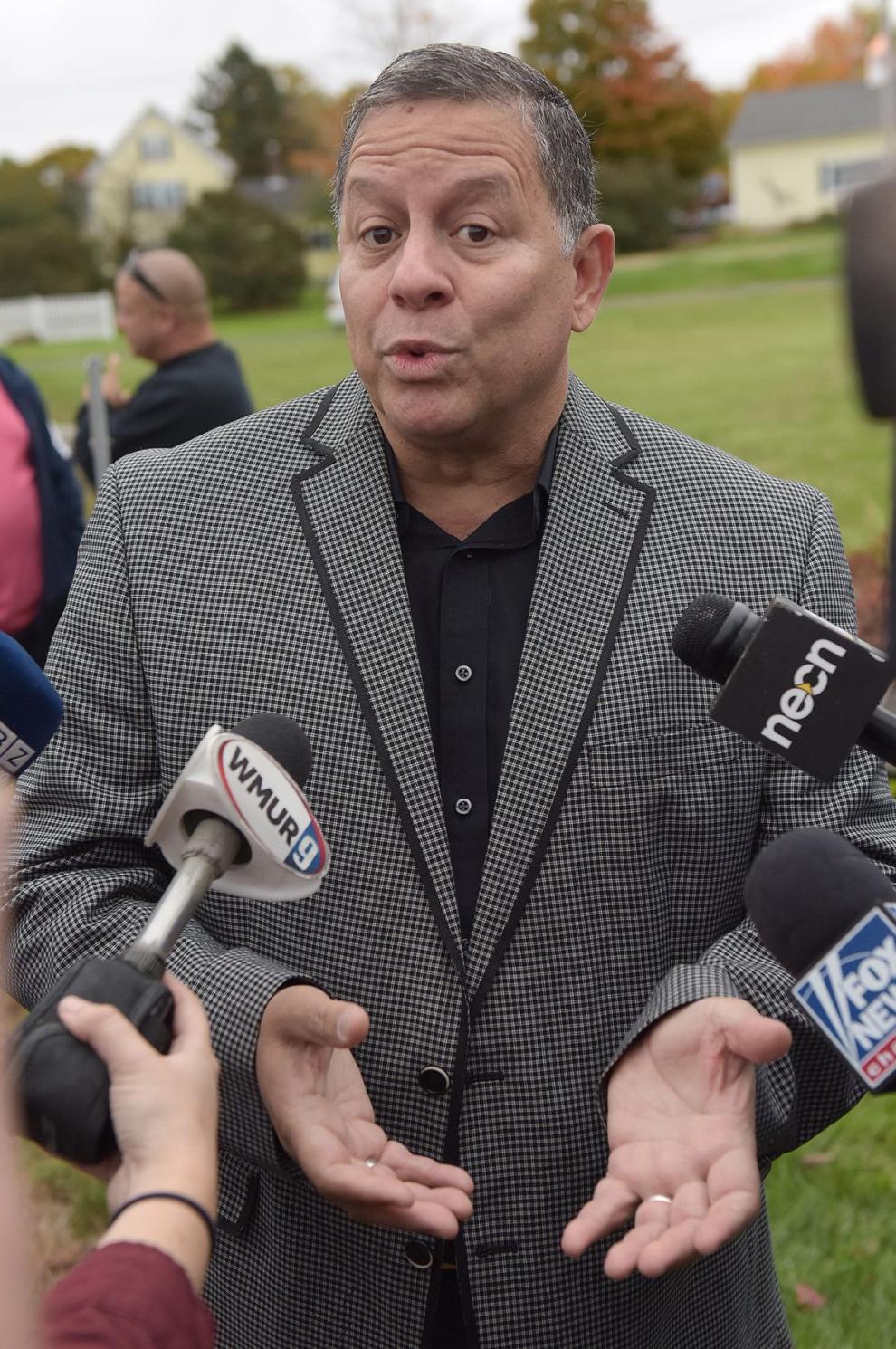 "We are here to celebrate Luis," Pagan said, while standing with two family members.
Pagan grew up with Garcia in the town of Jajuya on Puerto Rico.
"He has a very nice family and he was dedicated to the church," Pagan said.
Chief James R. Waters, New York Police Department Chief of Counterterrorism, tweeted that his department is monitoring the situation in Pelham.
We are closely monitoring the shooting incident at the New England Pentecostal church in Pelham, NH. pic.twitter.com/yQ9moBYsWg

— NYPDCounterterrorism (@NYPDCT) October 12, 2019
Holloway will be arraigned Tuesday at Hillsborough County Superior Court in Nashua.
Check back at eagletribune.com for updates.