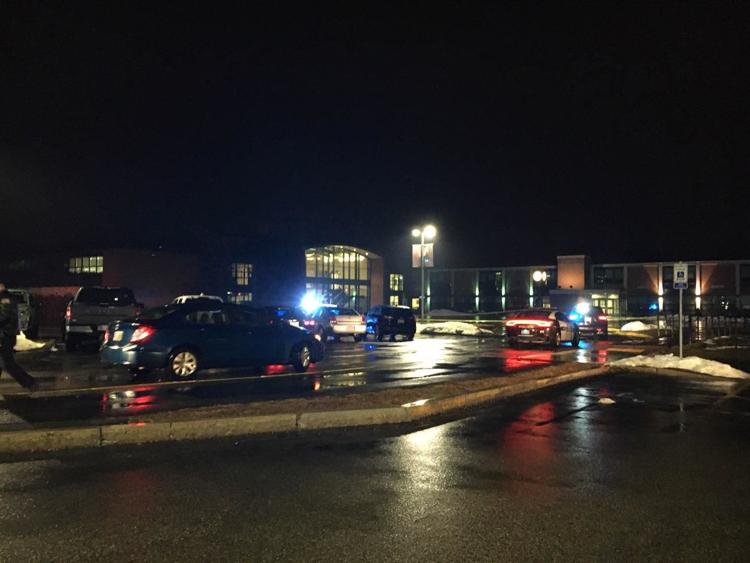 HAVERHILL — A man suffered non-life-threatening injuries when he was stabbed outside the Haverhill High School gymnasium Friday evening while a basketball game was being played, according to Capt. Robert Pistone, spokesman for the Haverhill Police Department.
Shortly after police responded to the stabbing, they arrested a juvenile on charges of assault and battery with a dangerous weapon, Pistone said. The suspect was being booked at the station late Friday evening.
Police went to the high school at 7:14 p.m. Paramedics treated the victim at the scene. He was then transported to a local hospital.
Shortly before 9 p.m., State Police, Haverhill police and a K-9 unit were all on scene, as the courtyard was cordoned off with crime scene tape. 
In a note sent by Superintendent Margaret Marotta to school officials, she said "police quickly apprehended the suspect off campus as the individual fled the scene."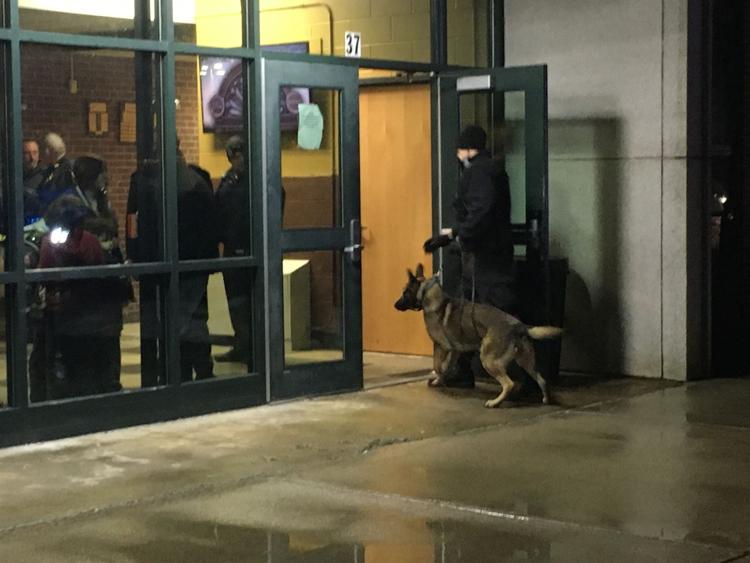 The game, pitting the Hillies against Tewksbury High School, was finished without further incident Pistone said.
Reporter Mike LaBella contributed to this story.