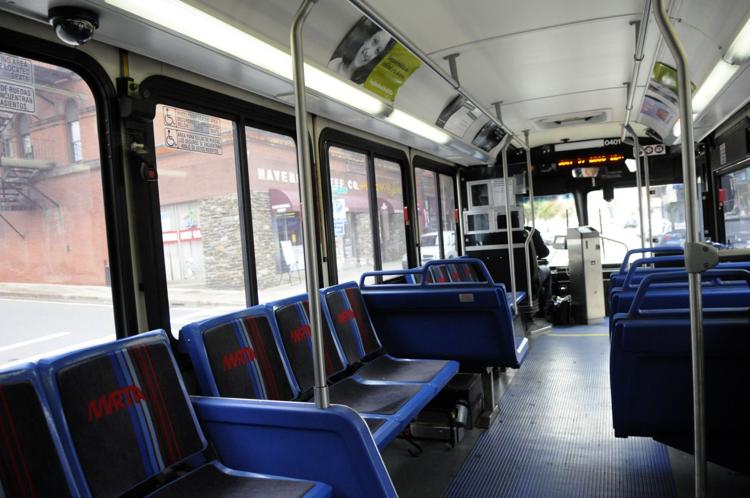 Merrimack Valley bus riders could see significant service reductions due to statewide underfunding of the regional transit authorities, according to transportation officials.
The Merrimack Valley Regional Transit Authority will hold public hearings on potential service reductions next week, which could include eliminating all Sunday service, along with some reductions of weekday bus service.
MVRTA administrator Joseph Costanzo said the current funding level proposed by Gov. Charlie Baker would result in an approximately $600,000 shortfall to maintain services.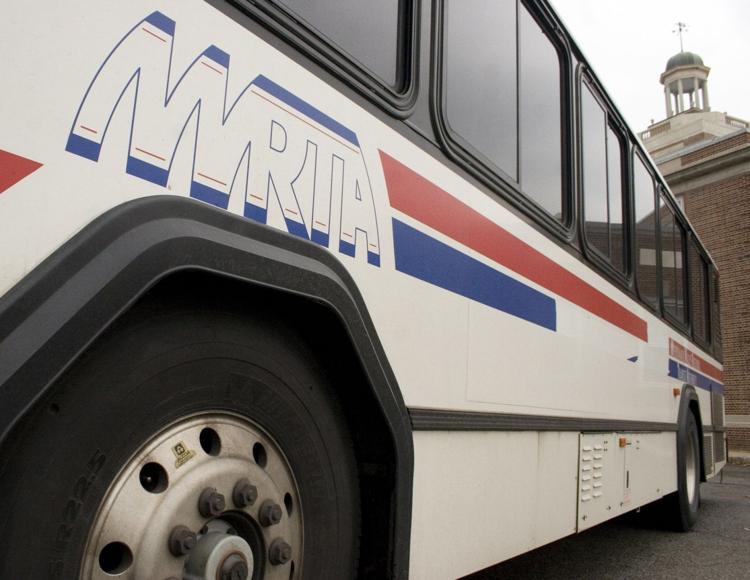 "Right now, we're looking at the worst-case scenario," he said.
Baker has proposed keeping the total funding at $80.4 million for another year.
In March, he noted that the agencies had received an increase in funding in 2014, from $67 million to $80 million, suggesting they should have enough money to operate at that level. Since 2014, the state has funded the agencies at a minimum of $80 million.
The Sunday service the MVRTA is considering cutting began in 2015, thanks to a bump in state funds that year.
In addition to that potential cut, the MVRTA also is considering the following service reductions:
All five Haverhill bus routes would end one hour early on weekdays, at 5 p.m. rather than 6 p.m.
The Route 85 Lawrence shuttle would be eliminated on Saturdays;
Nineteen of 24 local bus routes would start late and end early Saturdays, moving from 7 a.m. to 8 a.m., and 6 p.m. to 5 p.m.
Haverhill City Councilor Bill Macek hadn't heard of the potential cuts when an Eagle-Tribune reporter called him Monday, but said "any reduction would be extremely unfortunate."
"Haverhill has a lot of people who are not automobile owners and depend on public transportation. If anything, I'd like to think we're increasing funding, not cutting back."
Of the proposed cut to Haverhill's weekday bus schedule, Macek said it would create a hardship on both employer and employee.
"I don't think it's appropriate at all," he asserted.
Regional authorities like the MVRTA rely on the Legislature for year-to-year assistance. Service reductions could be avoided if legislators appropriate more money in the upcoming fiscal year that starts July 1.
"We're going through the process, as unpleasant as it might be," Costanzo said. "We really won't know what the number is until mid- to late June. ... We have to back up and let folks know, this is where we're at. ... We're not sure where we're going just yet."
The MVRTA will hold public hearings May 30 across the Merrimack Valley as follow:
Lawrence city council chambers, 9:30 a.m.
Haverhill City Hall, room 301, 11:30 a.m.
Newburyport City Hall auditorium, 1:30 p.m.
Lawrence city council chambers, 5 p.m.
Comments and concerns can be voiced in person at the hearings, sent in writing via email to marketing@mvrta.com, or by letter to MVRTA 85 Railroad Ave., Haverhill MA.