There is something about the 21 young men and women who will be honored on at Michael's Function Hall in Haverhill on Tuesday, April 8.
They aren't normal.
Being a good, even very good student is one thing. Being a good, even great athlete is something else. This section of today's newspaper — and the dinner for finalists of the third-annual Eagle-Tribune Student Athlete Award, sponsored by Commonwealth Motors in Lawrence — show how rare it is to be both.
These kids aren't alone. There certainly are others like them in the Merrimack Valley and southern New Hampshire. Area schools were invited to nominate just one as a finalist.
Still, these student athletes are exceptional. And after reading through their questionnaires and application materials, and talking with some of the finalists, we've gotten a sense of what success, in its earliest form, looks like.
We asked a few personal questions — about favorite snacks and home-cooked meals, for example. Cute and interesting stuff from all of them.
Then there was the question that gets posed to a lot of celebrities, athletes and successful people: If you could go back in time and meet a younger version of yourself — in this case, the freshman version of you — what advice would you give?
We all know how hard it is to be a teenager, especially a scared one entering high school. If I could sum up what these student athletes said in a few, short thoughts, it would be:
1. Don't sweat the small stuff;
2. Forget about being too cool for school, and join a club outside of your comfort zone, with kids you don't know; and
3. Your freshman and sophomore years count come college application time, so get off to a good start.
Said Methuen High's Sara Fragione: "I would tell myself to try to not worry so much about the little things and grades, but instead focus on enjoying high school and trust that everything will work out. I would also tell myself to not bother dressing fancy and just start wearing the sweat pants now."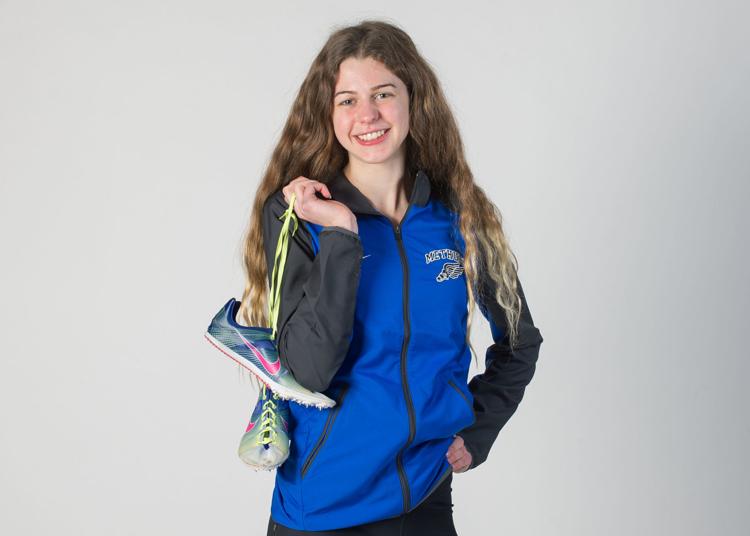 From Haverhill High's Claudia Miner: "I would advise myself not to worry too much. Most things have a way of working themselves out, and it doesn't do any good to worry about things you can't change."
Lawrence High's Jean Espinal maybe had the best answer of all:
"It is extremely possible for a 90-pound kid like myself during freshman year to become a four-sport athlete, maintain a higher-than-4.0 GPA, and gain a full-ride to Brown University," he said. "Coming into freshman year, I didn't really have the confidence in myself to attempt new things or to think that I would ever be able to achieve the things that I have achieved, but now I know better than that."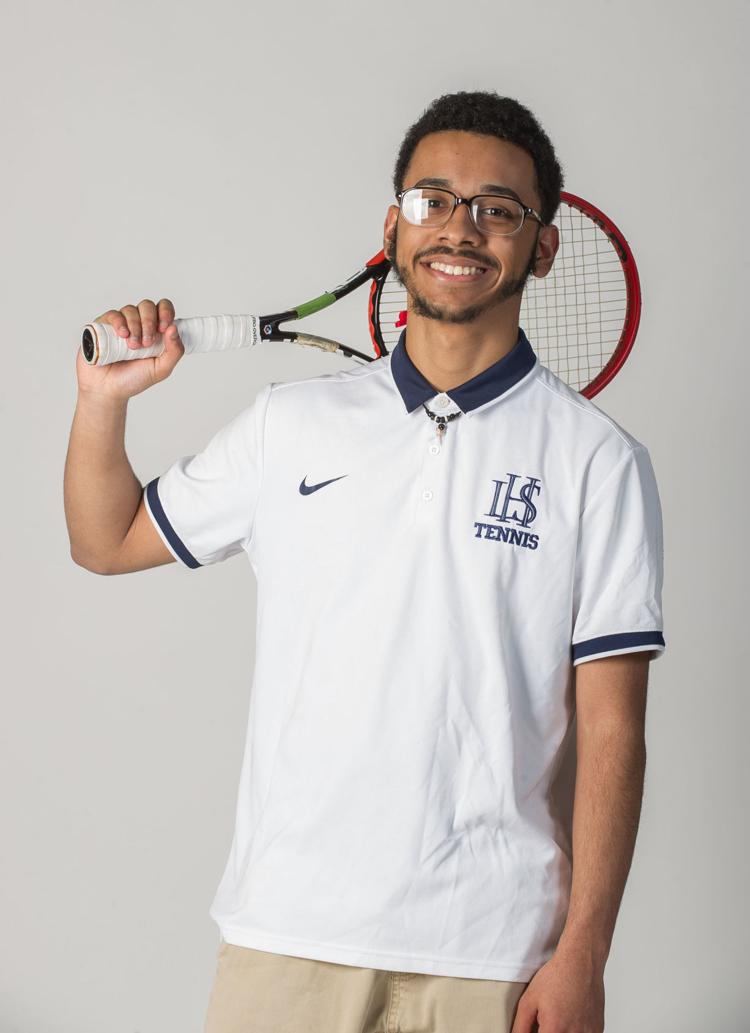 There is another common element of every student athlete featured here: All had help.
Most mentioned parents and siblings. Some mentioned teachers who'd inspired them. A few mentioned coaches.
The point is, these student athletes did the work, but their success depended upon support from others.
Much of what you read inside these pages, written by talented young people asked to reflect upon their high school careers, probably could be uttered by every senior. Don't be afraid. Do a good job in those early years. Find balance in your schedule, with academics as the starting point and academics close behind.
This year's and next year's freshmen need to hear these lessons.
We also asked all of the honorees a loaded question, about why they are luckiest kid in the world.
All had the opportunity to disagree with the premise. None did.
In fact, every one admitted it was true, that they didn't get invited to this prestigious banquet alone.
Again, I quote Espinal:
"I grew up in one of the worst neighborhoods of Lawrence, with a family and group of friends that wanted the best for me. My first house was adjacent of Brook Street, and all I could ever remember was my mother yelling and punishing me for staying out past dark. Back then, I was confused as to why she did this. But as I grew older, I realized that she only wanted to take me away from the violence and corruption that I lived around, and put my effort into something worthwhile."
Congratulations to the best of our best students and athletes.
You can email Bill Burt at bburt@eagletribune.com.
2019 Student Athlete nominees: