Hillie Athletic Hall of Fame Induction Dinner
HAVERHILL — Tickets are now on sale for Haverhill High School's Athletic Hall of Fame Induction Dinner. The event is Saturday, June 17, at the Bradford Country Club, 201 Chadwick Road. A reception is at 4 p.m. and dinner is at 5 p.m.
This year's inductees are: Rick Brown '75, football and track; Samantha Good '96, volleyball, basketball and softball; Sara (Jewett) Hopkins '96, basketball and softball; Marc Spencer '91, golf; Paul St. Onge '70, football, wrestling and track; Amy (Veilleux) Simmons '94, volleyball and basketball, and Steve Wholley '74, football, indoor track and baseball.
The Brown & Gold Lifetime Achievement Award goes to Mary and Ted Murphy of Murphy's Garrison Golf.
Tickets, $65 per person, are available at haverhillhillies.com or by contacting Athletic Director Tom O'Brien at 978-374-5732 or tobrien@haverhill-ps.org.
Coffeehouse performance is Saturday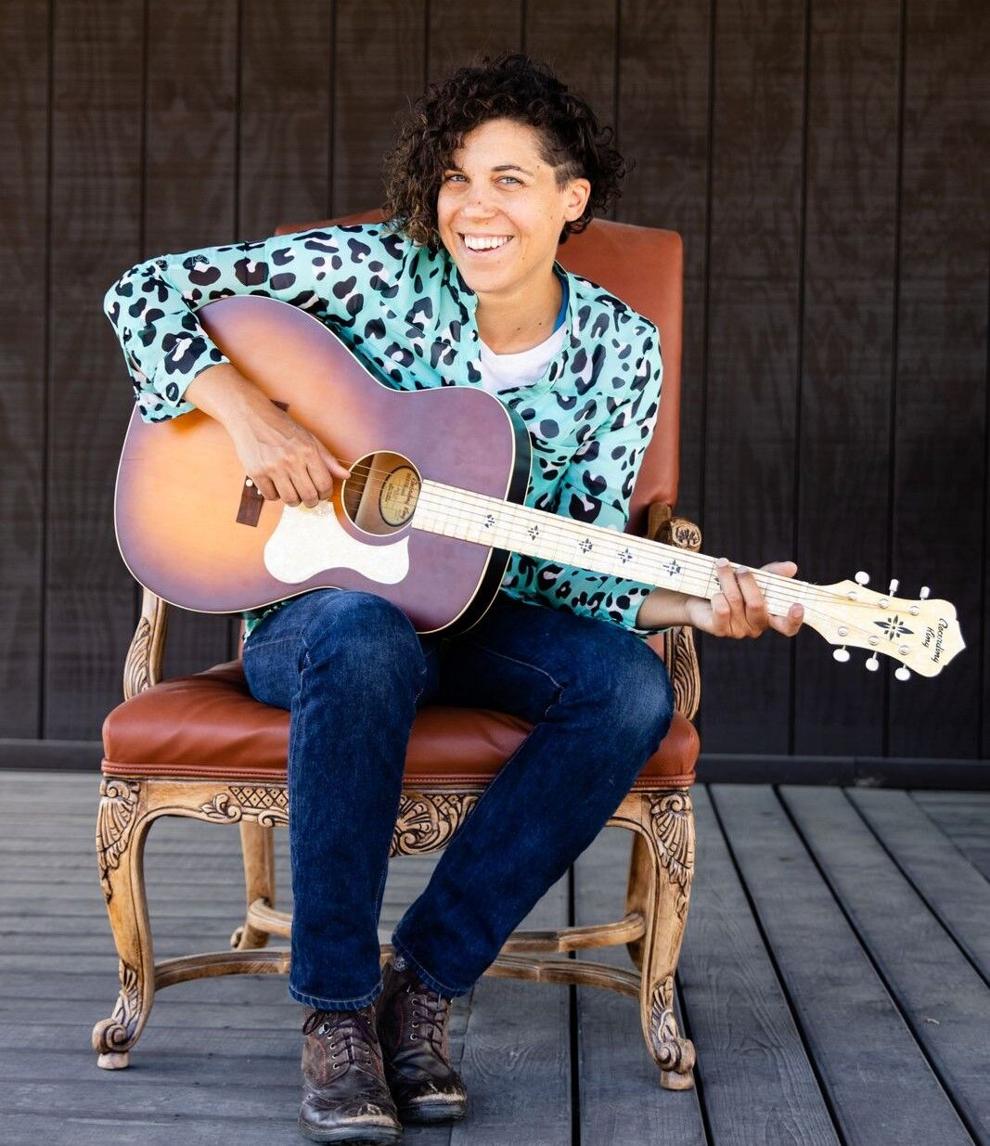 HAVERHILL — Kristen Ford will perform live at the New Moon Coffeehouse on Saturday, May 20, at 7:30 p.m. Doors opens at 6:30 p.m. and admission is $20 cash at the door, and half price for ages 18 and under.
Tickets are also available in advance at newmooncoffeehouse.org. Masks are welcome but not required.
An Indie rock rising star now living in Nashville but constantly touring, Ford is a singer songwriter, and multi-instrumentalist. As a queer bi-racial teen, she turned to music and made it her life's work. Her five albums attest to the versatility of her music as she blends the styles of reggae, indie, folk and blues into an all-body performance that even may include beatboxing.
The New Moon Coffeehouse, a nonprofit, an all-volunteer organization dedicated to supporting and enjoying the creative talents of acoustic performers, strives to bring you the best performers in a relaxing, friendly, smoke and alcohol free environment, where you can enjoy a great show, fair trade coffee, and awesome desserts.
The coffeehouse is located in the UU Church, 16 Ashland St., and is ADA accessible.
Mystery author presentation via Zoom
GROVELAND — Cozy Mystery author Frank Anthony Polito will talk about his new mystery "Rehearsed to Death," on June 5 from 7 to 8 p.m. via Zoom at home or on the library's big screen. A lucky participant will win an advanced copy of the book. When registering, please answer yes if you are planning to come to the library.
Register at tinyurl.com/ytfmzpr2.
Curate your own exhibit
HAVERHILL — Have you ever wanted to curate your own exhibit? Do you have a collection of objects you would like the community to enjoy? If so the Buttonwoods Museum is asking people age 13 and older to use their own artifacts and ideas and to pitch a story line for an exhibit you would like to see and implement.
Submit your proposal to this contest by May 19. Spend the month of June planning your exhibit with the Buttonwoods' curator. Install your exhibit the first week of August and your exhibit will be on view for the month of August.
Your proposal should include a clear theme or story line and the type of artifacts you would like to exhibit. You may include artifacts from the Buttonwoods' collection where possible. To submit your proposal or for more information email Jan Williams at jwilliams@buttonwoods.org.