HAVERHILL — Haverhill police and the Essex District Attorney's Office are responding to a fatal construction incident at the River Street overpass on Interstate 495, according to Carrie Kimball, a spokesperson for the DA.
Kimball said at 10 a.m. there was one confirmed fatality. She said another person was transported to Lawrence General Hospital by ambulance before being flown by medical helicopter to a Boston hospital.
Haverhill police Capt. Stephen Doherty said Haverhill police are also investigating at the scene.
UPDATE: 1:15 P.M.
The man who survived a fall from a crane at a construction site Wednesday morning is undergoing surgery at Lahey Hospital and Medical Center in Burlington, according to an update from the Essex Country District Attorney's Office.
Another man who fell from the crane was pronounced dead soon after the incident.
The identity of the man who died is being withheld from the public until his family is notified, officials said.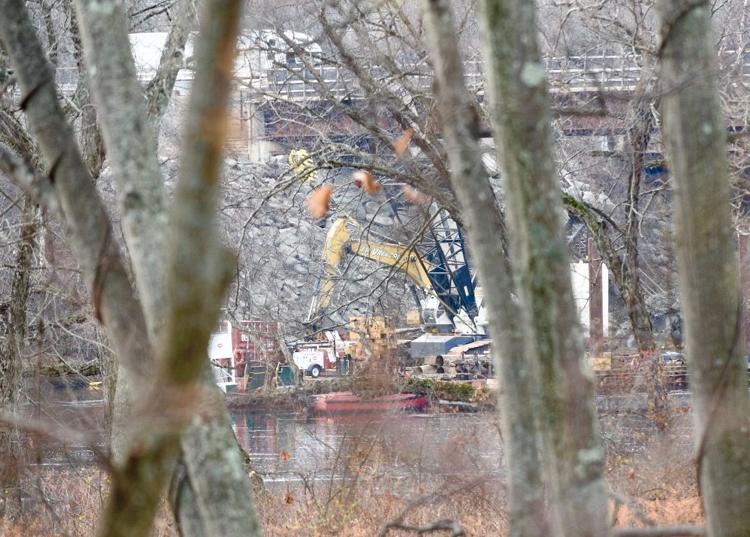 UPDATE: 11:05 A.M.
The Massachusetts Department of Transportation released a statement at 11 a.m. announcing that two employees working for a state DOT contractor were "involved in an accident this morning."
"The Massachusetts Department of Transportation will be cooperating fully with OSHA and other authorities in determining what occurred to lead to this tragedy," the statement reads.
The statement elaborated that the bridge replacement project involves removing and replacing the bridge carrying northbound and southbound lanes of I-495 over the Merrimack River.
The $110 million project utilizes a "design-build project delivery process" and the team includes SPS New England Inc. and designer HNTB, the statement said.
Officials with SPS New England Inc. arrived at the scene shortly after the incident.
UPDATE: 10:56 A.M.
A man wearing a International Union of Operating Engineers Local 4 union sweatshirt was just allowed by police onto the scene. 
Officials from SPS New England, a bridge construction company based in Salisbury, are also at the scene.
The bridge replacement project has been underway since September and is expected to be complete by June of 2022.
UPDATE: 10:50 A.M.
Two workers, for reasons still being investigated, fell from the bucket of a lift truck as they were working on the bridge and landed on the barge below, according to a statement from Massachusetts State Police.
Haverhill police reported the construction incident to State Police shortly before 10 a.m., the statement said.
Troopers from the State Police Detective Unit for Essex County and the State Police Crime Scene Services responded.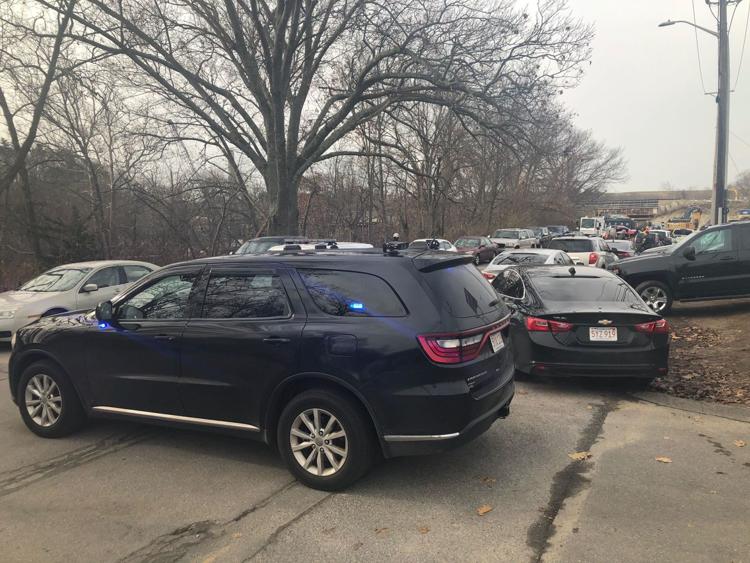 This story is developing. It will be updated as more information becomes available.