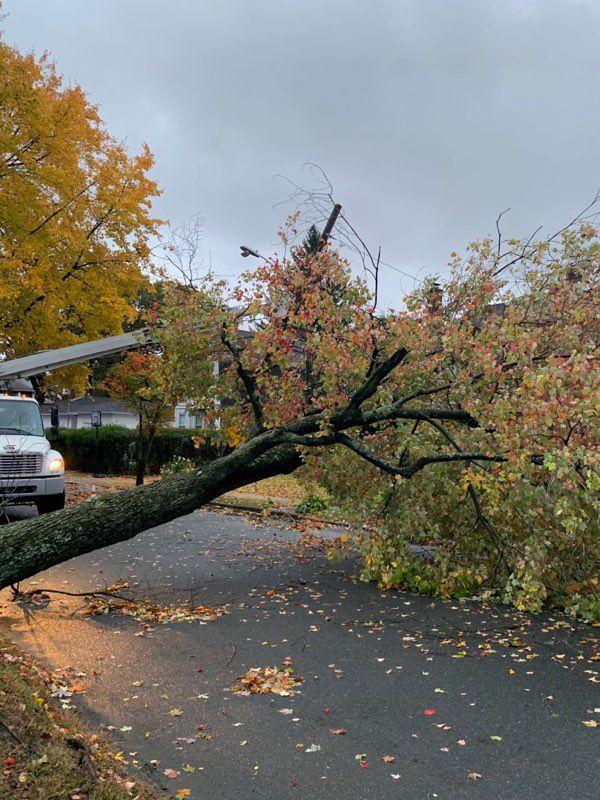 More than 5,000 customers were left without power Thursday in Andover, Methuen, Lawrence, and Haverhill after rain and strong winds swept through in the early morning.
According to reports from Methuen police, power was briefly restored to 3,000 customers on the Methuen/Lawrence line. The National Grid outage map lists a new outage beginning at 9:29 a.m.
More than 4,000 electric customers in New Hampshire from Liberty, Eversource, Unitil and New Hampshire Electric Co-Op were without power as well, according to the companies' websites as of 11 a.m.
Additional small, isolated outages are dotted across North Andover.
The Methuen Fire Department responded to a transformer fire on Woodland Street, leaving the road closed at approximately 11 a.m.
Northern Essex Community College's Haverhill campus will delay opening until 10 a.m. because of the power outage. Whittier Tech is closed for the day. 
See the National Grid outage map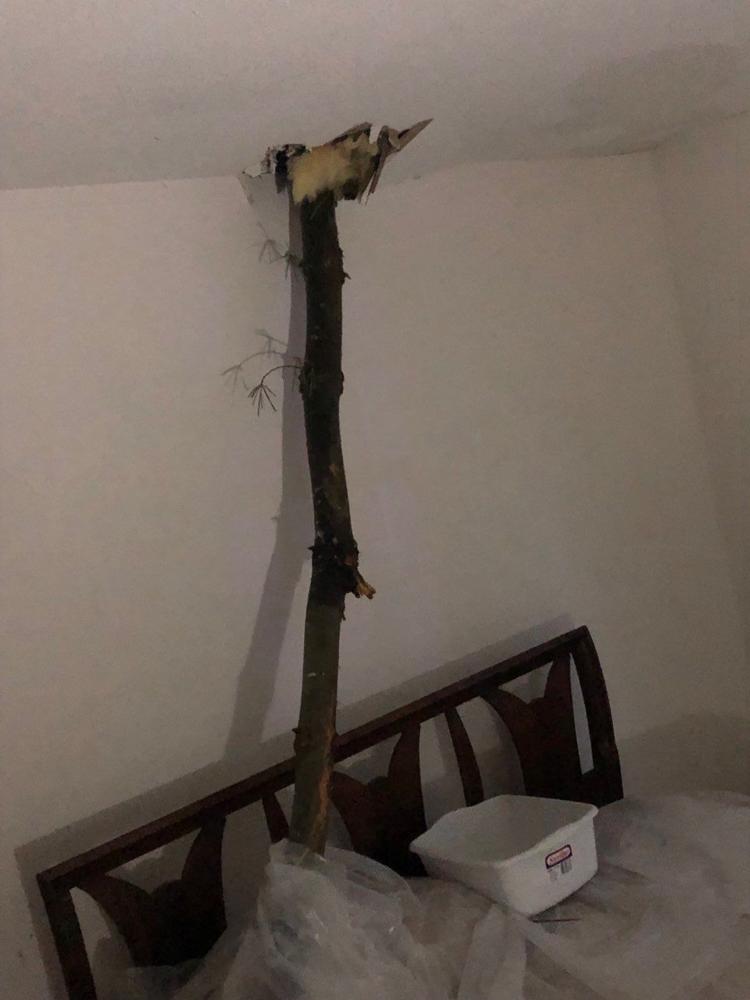 The largest outage, impacting more than 3,000 customers in Methuen and Lawrence, was initially due to a blown transformer at Elm Street and Daly Avenue, according to Methuen Police. 
One Methuen resident is lucky he chose to sleep downstairs after a limb punched through his bedroom wall and into the bed where he normally sleeps. Police said the resident at 22 Hidden Road sleeps downstairs during storms for this very reason. 
Methuen police were responding to multiple other reports of trees down on homes, blocking roads and damaging utility lines. Vermont Street between Fairoaks Avenue and Swan Street is closed.
current situation on Vermont St via @ChiefSolomon pic.twitter.com/Eveb99y6EY

— Methuen Police 🇺🇸 (@MethuenPolice) October 17, 2019
The National Weather Service reported wind gusts in Lawrence up to 54 mph as the storm moved through the area.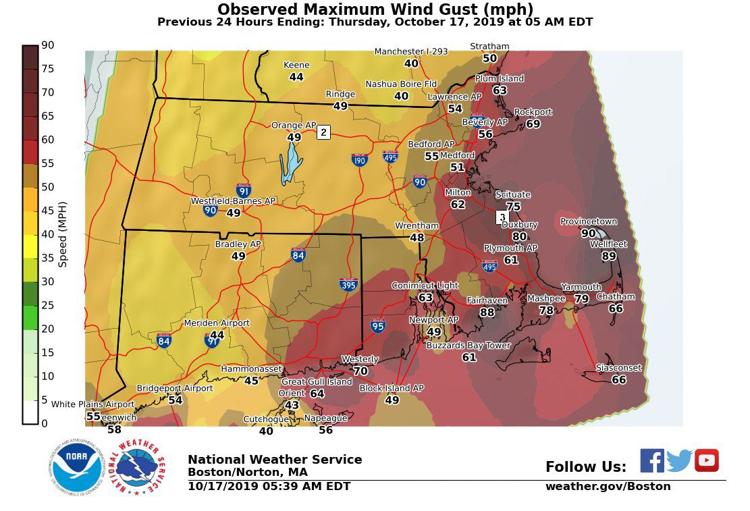 National Grid's electrical outage map lists no restoration times for the three large outages in Andover, Lawrence, Methuen and Haverhill.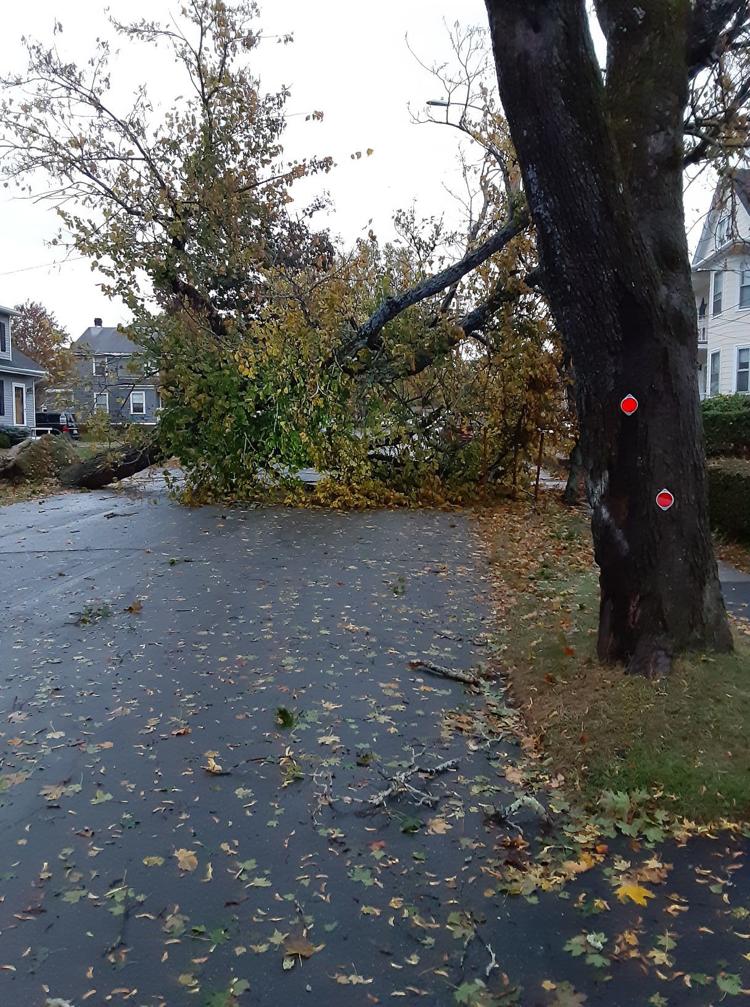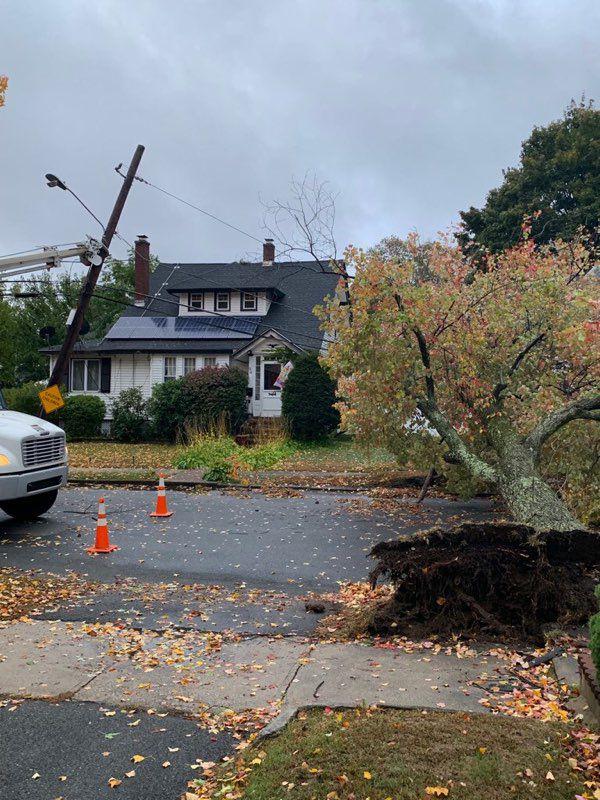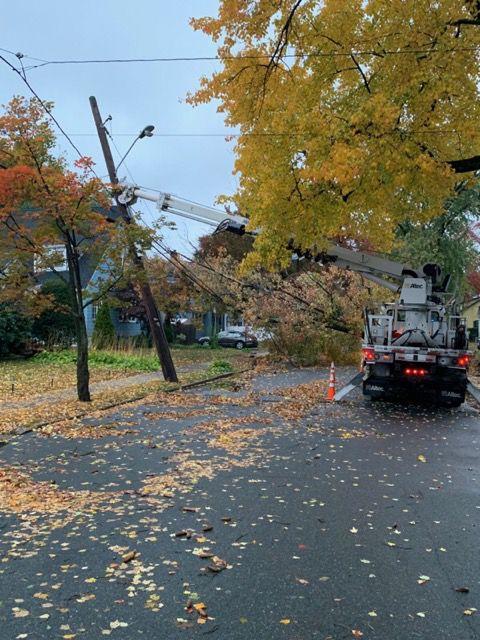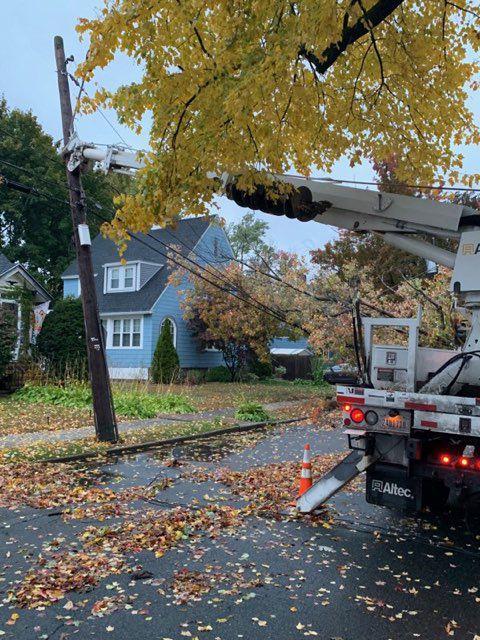 Reporter Maddie Hughes contributed to this story.