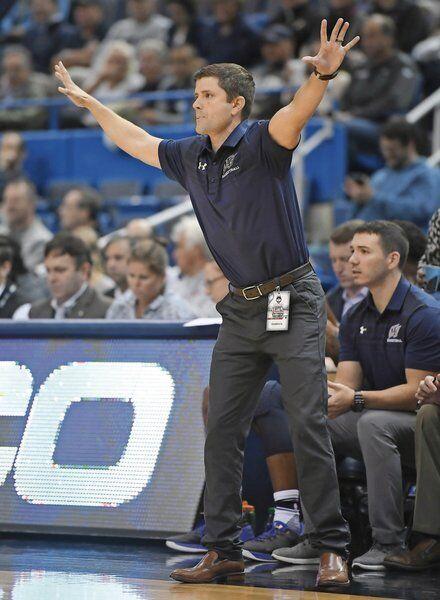 It's a pretty basic Division 1 men's college basketball concept.
Your small school coach, with a great resume, wins.
Your small school coach leaves for a slightly bigger school and, well, greener pastures.
Rinse and replace.
We get it. It's America. Upward mobility and all that.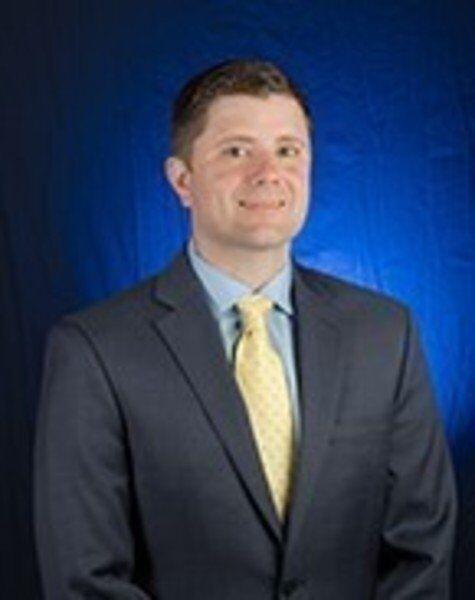 Well, Joe Gallo had every excuse in the book to find another, more profitable gig.
The Merrimack College men's basketball coach has checked all of the boxes -- and I mean all of them -- in four years.
As advertised, he's a high-end recruiter, which is part of his resume as an assistant for 11 years.
His teams have won -- 81-45 -- at Merrimack. And, last winter, he took winning to another level as a Div. 1 rookie, beating Northwestern, UMass Lowell, Jacksonville, Hartford and Army before wreaking havoc on the Northeast Conference, with his squad winning the regular season title at 14-4.
If that doesn't say "Patriot League," "Ivy League" or "Atlantic 10" then nothing does.
But earlier this week, Gallo and Merrimack agreed to a four-year extension, through the spring of 2025, to remain its men's basketball coach.
I know why Merrimack wanted to close the deal. Not only is Gallo a Merrimack guy -- a 2004 graduate and four year assistant coach -- but his coaching performance is unmatched in New England. 
Why did Gallo sign the dotted line?
Let him count the ways.
"Looking back, I've been a Warrior since I was 19 years old," said Gallo, referring to his freshman year as a student in 2000. "I know this place inside and out. I know the kind of kid we attract. I know how to coach that kid. I can say to a recruit that what I'm selling you, I know as player, assistant and now head coach here. My dream would be to make this place a mini-Davidson (University), a small, private school that blows up in a national way."
Wow.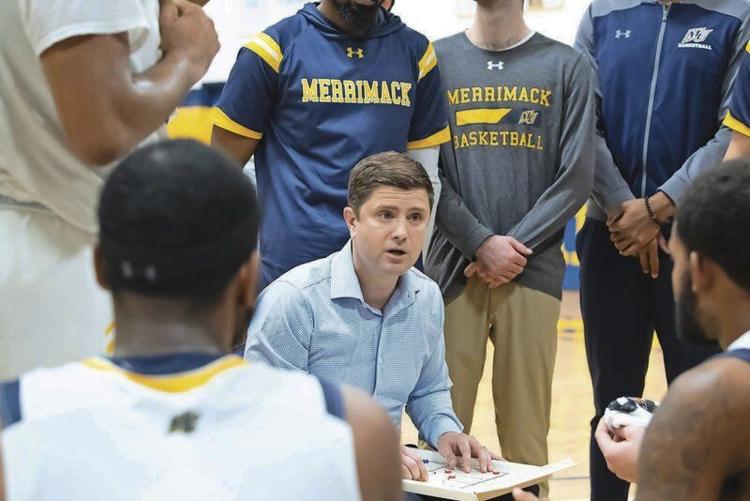 Now we're talking. This is right up President Chris Hopey's alley. His goal of growing the school is in full force and, as he has noted before, athletics is a huge part of that master plan.
Athletic director Jeremy Gibson, who deserves as much credit as anyone for the hiring of Gallo, and then negotiating the four-year extension, said Gallo won him over during the original interview process and never wavered from his vision.
"Obviously, he had a great resume of success and proven recruiter at Merrimack, Dartmouth and Robert Morris," said Gibson. "What really won me over was his vision for where Merrimack basketball could be. It was a realistic vision of not just being a one-year thing, but sustaining it."
With a long-term extension, Gallo, 40, now becomes an important face for the school and new, young coaches who sign on at Merrimack.
Merrimack as we've seen not only in men's basketball, but women's basketball, men's soccer, football, baseball, women's golf, etc. can succeed in Div. 1.
Basketball can do that under the brightest of lights, nationally.
"The ultimate goal is see Merrimack on selection Sunday bracket," said Gallo. "You need support from the administration for something like that to happen and President Hopey, (vice president) Jeff Doggett and Jeremy Gibson have given that to me and our program."
There was another reason or two why Gallo decided to stay a "Warrior," beyond the contract.
His family, which resides in Salem, N.H., loves the area.
 "My wife (Megan) loves it here. She's got a great job at Smith & Nephew in Andover," said Gallo. "We have two young boys, Joe Jr. (4) and Trey (4 months). We're just very happy here. And sometimes you don't want to mess with happiness."
You can email Bill Burt at bburt@eagletribune.com.
Herenda thrilled for Gallo
Former Merrimack College captain and assistant men's basketball coach Greg Herenda goes way back with Joe Gallo. They are both not only alums at Merrimack, but the elder Herenda, 59, has given Gallo some coaching advice from time to time as they've crossed paths in gyms.
Herenda is the head coach at Fairleigh Dickinson University, having led the Knights to two NCAA basketball tourney appearances. Herenda recommended Gallo to replace the legendary Bert Hammel after he left the program in the spring of 2016.
"Joey is an extremely bright, young coach that has benefited from being around some great coaches and now he has  developed his own coaching philosophy and style," said Herenda. "His teams play very hard and they always play together.
"I am very happy for Joey -- he came into our conference and obviously made an incredible impact and I am happy for him and proud of him as a colleague, a fellow alum, and most of all, as a friend."