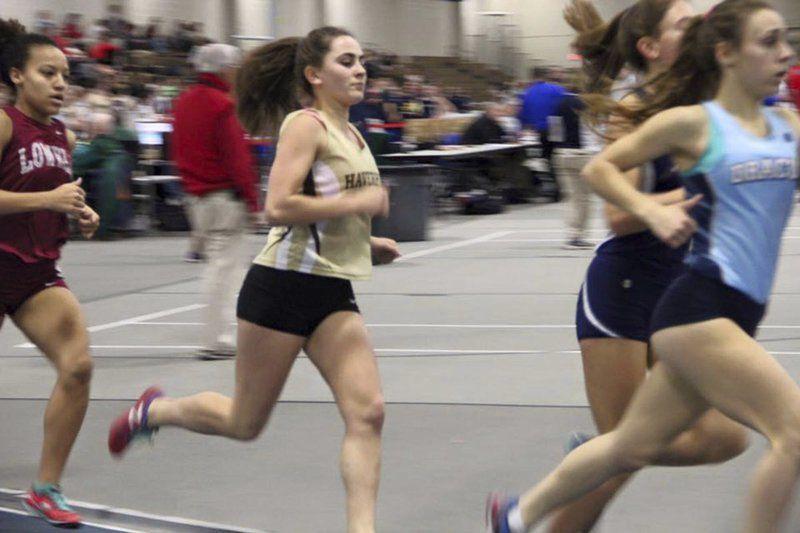 As far as position preference, many soccer players want the excitement of being a striker, with the greatest opportunity to score goals, followed by being a wing on the frontline.
Others most enjoy being a defender, of having the role, and responsibility, of being the last protector of one's goalie.
For Haverhill High senior Maddie Buco, however, being an outside midfielder is just perfect for her needs.
"It's where you do the most running, back and forth," said Buco. "By the time the (indoor track) season starts, I'm already in good shape."
Primarily a soccer addict as a freshman, Buco has grown into a lover of track as well. She began in outdoor track her first year but didn't venture indoors until last year, enjoying instant success.
A middle distance runner throughout her career, with the 800 her specialty, Buco took to the 1000 meters indoors, winning the MVC championship and recording a best time of 3:04.12, three seconds from the school record.
Buco is aiming to break the school record in the 1,000 this winter and then take a shot at the 800 mark in the spring. Last year, she ran a best time of 2:21.59, which was second best in the region. That, too, is three seconds off the school mark.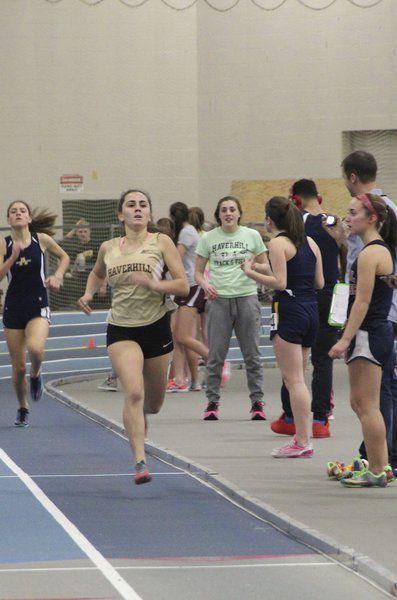 "I love the 800 — it's my favorite event — so I really want to get that record," said Buco, who has finished first indoors this winter in the 1,000 in her first two meets.
It wouldn't be wise to bet against her. Buco has shown her determination in the classroom, where she is in the top five percent of her class with a 3.74 GPA while taking four AP courses while taking part in Haverhill's Classical Academy.
In track, Buco has shown her determination in the pole vault, an event she was persuaded to try as a freshman. It was far from a success story at the start.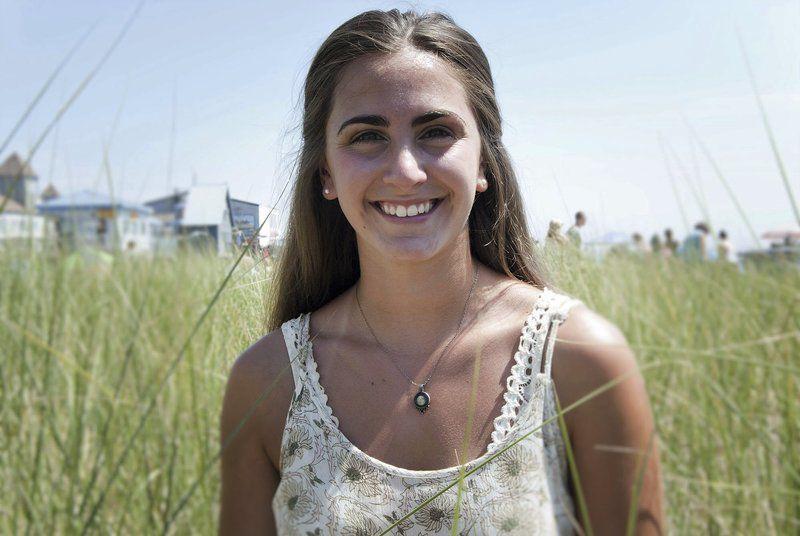 "I thought it (pole vault) looked pretty cool, but I didn't know if I could do it," said Buco. "At first, I didn't think I was up to it. It took a lot of practice before I could clear any height."
But Buco is not one to give up easily. She kept working at it until last year she tied the school record with a clear of 8-6, finishing fourth at the Division 1 state meet. She's aiming to clear at least 9 feet this year and claim the mark outright, which is why she spent time in the offseason working with other vaulters in Andover.
Ultimately, Buco wants to run track in college. Division 1 Holy Cross and Division 3 Worcester State are currently her top choices and coaches at both schools have shown considerable interest in her joining them.
They probably realize that Buco will set more goals and do whatever she can to reach them.
Maddie's top times
600 — 1:43.64
800 — 2:21.59
1000 — 3:04.12
Mile — 5:21.0