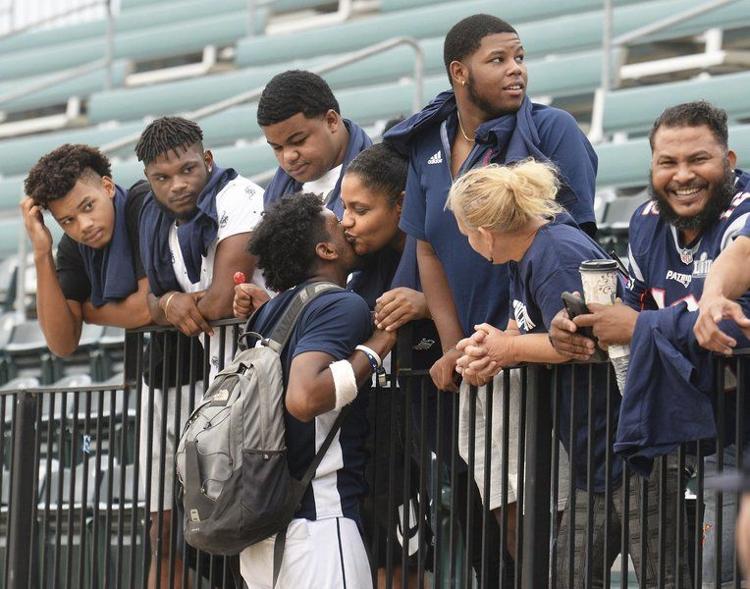 WORCESTER — The second the ball left his bat with a resounding thud, Kebler Peralta put one finger in the air and started his trot around the bases.
He knew right away where it was going to end up.
When the ball finally landed beyond the left field wall at Holy Cross' Hanover Insurance Park, Peralta let out a yell that joined the chorus of Lawrence teammates and fans that did the same. Seconds later, Peralta's foot became the only one that touched home plate Wednesday evening, as Post 15 held on late to earn a 1-0 win over Nashua Post 124 in the first round of the New England tournament.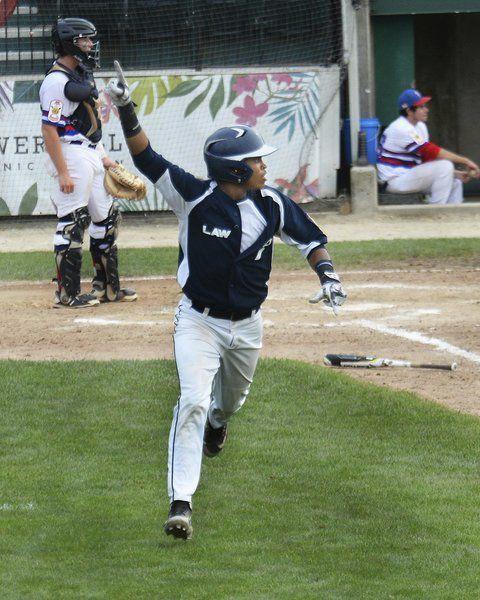 "Yeah, I knew right when I hit it," said Peralta, a switch-hitter who cranked his solo shot from the right side. "I saw it get a lot of air-time, so I was pretty sure it was going out. It felt pretty good. I didn't really get all of it though."
But one run proved to be enough for Lawrence and starting pitcher Miguel Matos.
The lefty needed just 67 pitches to breeze through six scoreless innings. He didn't want to get pulled after he hit the leadoff batter in the seventh, but coach Julio Ramos and the team had agreed to a plan before the game, so in came Jairo Vasquez.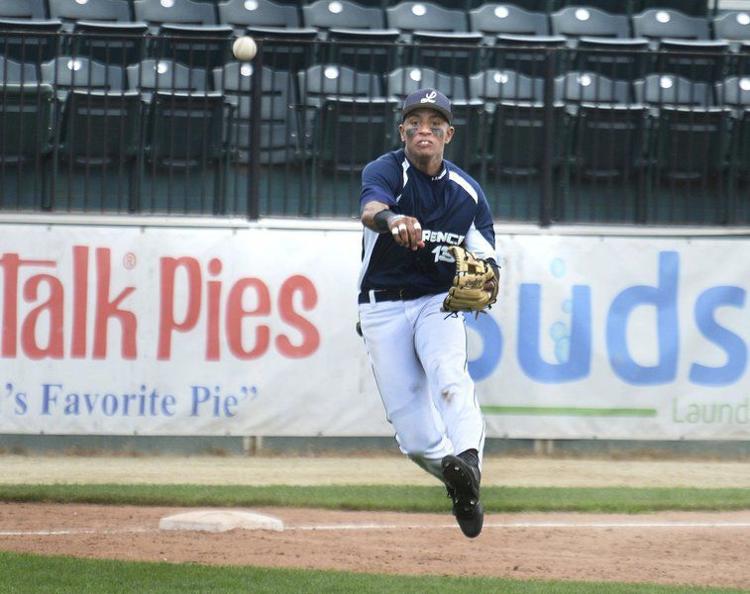 But things went far from smooth.
The hard-throwing lefty walked the first batter he faced, then a wild pitch made it second and third with no outs. Vasquez didn't get rattled, though, and pumped in six straight strikes to punch out the next two batters. Nashua tried a suicide squeeze with two outs, but the batter couldn't get the bunt down so the runner at third was caught in a pickle.
Third basemen Luis Mejia put down the tag, and the game was over.
"Even though it wasn't that efficient, Jairo came in and did his job," said Ramos. "Obviously he's overpowering, and he really shut it down when we really needed him to."
Peralta was a little less worried.
"Our team is a bunch of dogs," he said with a smile. "I believe in our team. I wasn't even terrified! Second and third, no outs, don't worry about it!"
The same situation actually happened earlier in the game, when Nashua had second and third with no outs in the second. But after a groundout back to the pitcher, Matos induced a flyball to center that should have been a sacrifice fly. But John Batista delivered a strike after the catch, and gunned the Nashua runner down trying to take third before the runner going home scored. 
That kept the game scoreless until Peralta gave Lawrence the lead for good in the fifth.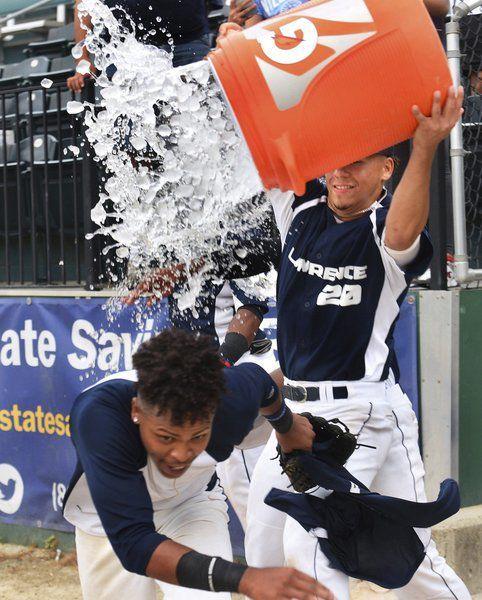 Holding on for the win certainly made the short trip back to the Hilton Hotel — where Post 15 is staying this week — much more enjoyable. Lawrence will now gear up for Rhose Island champ Cumberland in the winner's bracket semifinals on Thursday. First pitch will be at 4:30 p.m.
There's still a long way to go.
But, after Day 1 of the New England championship, Lawrence is exactly where it wants to be.
"I believe this was very important," said Ramos. "First-game jitters, you have a lot of emotions going on. As coaches, we're trying to break the day up for them. We didn't want them in the hotel too much, so we came in around 12:30, had (batting practice), went back then got ready."
 Lawrence 1, Nashua (N.H.) 0
Northeast Legion Championship First Round
LAWRENCE POST 15 (1): Kebler Peralta ss 3-1-1, Anibal Pena 2b 3-1-0, Luis Mejia 3b 3-0-0, Christian Varona 1b 3-1-0, Henry Checo c 2-0-0, Ivinson Batista rf 1-0-0, John Batista cf 2-0-0, Luis Colon lf 3-0-0, Bryan Guerrero DH 3-0-0, Miguel Matos p 0-0-0, Jairo Vasquez p 0-0-0. Totals: 23-1-3
NASHUA POST 124 (0): Max Mello 3b 3-0-0, Brett Anderson p 2-1-0, Zach Finkelstein 1b 2-0-0, William Brooks c 2-0-0, Nikolas DiRenzo rf 3-1-0, Noah Therrien cf 2-0-0, Trevor Kelly 2b 2-0-0, Jacob Smith lf 2-0-0, Hunter Routhier ss 2-0-0. Totals 20-0-2
RBI: Peralta
WP: Miguel Matos; LP: Brett Anderson