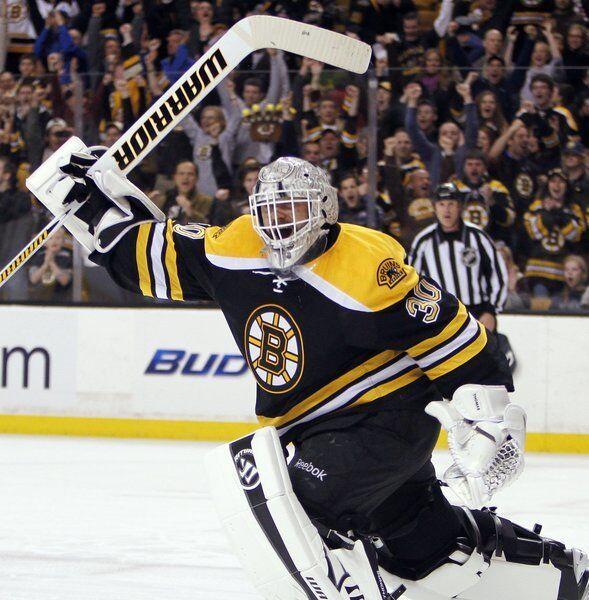 Tim Thomas admits it took some time, a few days, for all of it to settle in 10 years ago.
"It" was winning the Stanley Cup. "It" was being voted the Conn Smythe Trophy winner as the most valuable player of the entire Stanley Cup playoffs. "It" was starting from the bottom as a free agent looking for a gig, later ascending to the top.
Thomas was interviewed by Pierre McGuire a few minutes after the Boston Bruins beat the Vancouver Canucks, 4-0, in Game 7 of the Stanley Cup Finals.
"I've seen the interview where he asks me how I felt, being on top of the hockey world," recalled Thomas. "But I was still in battle-mode, never too high or too low. It hadn't set in. I felt like I should be playing another game. I wish it wasn't that way, but that was my mentality."
That was his "micro" reaction.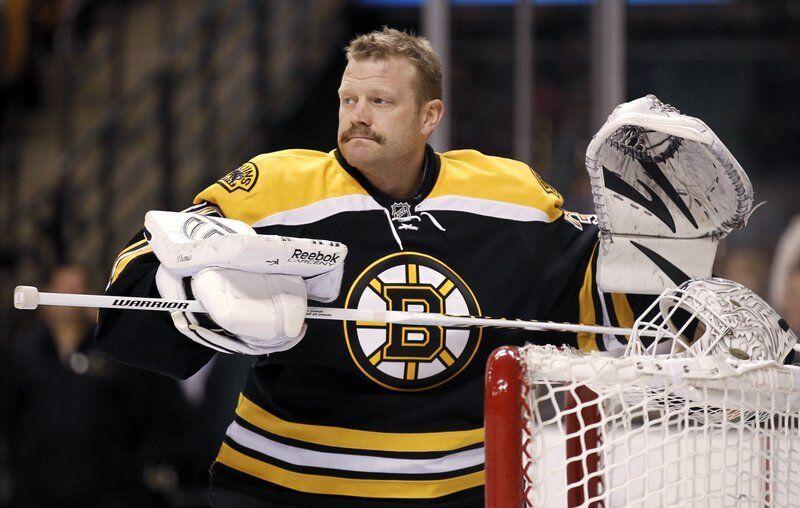 He did remember singing Queen's big hit, "We ... are ... the champions … of the world!" on the plane with rest of his teammates.
And the parade, he recalled, was maybe the greatest experience he ever had. "There were two million people there … and everyone was celebrating and happy. I'll never forget that," he said.
Thomas' "macro" reaction, the long-term view of his and his team's accomplishment in 2010-11, though, was similarly not what you would expect.
He played only one more season with the Bruins, which included his much-publicized decision not to attend the White House celebration honoring the Cup run. And he played only one more season after that before he retired.
For years, as Thomas explained before his induction into the U.S. Hockey Hall of Fame 18 months ago, post-concussion syndrome really affected him, and one of its effects was to turn him away from the game and even his incredible exploits.
"I couldn't communicate with anybody for a few years," Thomas told reporters. "I didn't call my dad. I didn't talk to anybody. There was a time period, yeah, where I hated the game, so to speak. I didn't sit there and (say) 'I hate it.' My rebound effect was like, it wasn't worth it."
Healthier place
That was then. Thomas, now, is in a much better place and healthier than he's been in a long time.
There are now pictures displayed in his Arizona home of that Stanley Cup run and celebration. 
"It really was special, the run we went on," said Thomas. "The way things played out, down two games to none against the Canadiens in the first series, losing two homes game at the (TD) Garden … it was epic."
What made it even more special was the journey, said Thomas. The Bruins were cellar dwellers the first two seasons he spent as their No. 1 netminder.
Then general manager Peter Chiarelli signed free agent Zdeno Chara while elevating draft picks Patrice Bergeron, David Krejci and Milan Lucic.
Chiarelli also brought in a new coach, Claude Julien.
The Bruins jumped to third place and returned to the playoffs in the 2007-08 season, losing a tough, seven-game series to the Canadiens.
Then it was two years of trending in the right direction before eventually losing in the playoffs in tough, seven-game series against Carolina (Game 7 in Boston) in 2008-09 and Philadelphia (after blowing a 3-0 series lead) in 2009-10.
"We had gone through a lot together. A lot. Including the coaches," said Thomas. "We were all learning how to win, especially in the playoffs. We were maturing. We were ready to win."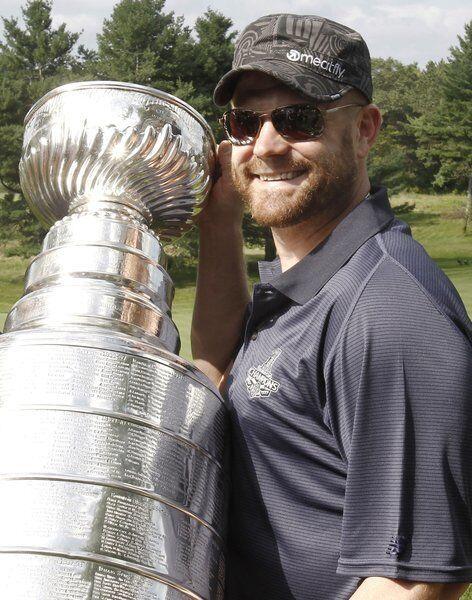 Go down swinging
The 2010-11 Bruins entered the playoffs as one of the best teams in the NHL and, well, Thomas was the best goalie in the regular season, winning the Vezina Trophy.
But that is different from "standing on your head" in May and June, a prerequisite from the goaltending position for winning championships.
So how did those playoffs begin? With two heart-breaking losses, in Boston, to the Canadiens.
After the Bruins jumped out to a 3-0 lead in Game 3 in Montreal, then fended off the Canadiens for a 4-2 win, the B's brass made a decision to spend two days in Lake Placid, two hours away from Montreal.
"That trip gave us opportunity to get away from everything, almost exclusively the team," recalled Thomas, who switched skates in Lake Placid due to ankle pain.
"The group commitment was made there," he added. "We were going to go down swinging. I just remember how bonding that trip was for us."
The last four games of the series were one-goal games, three won in overtime, including Game 7 in Boston by Nathan Horton.
Then the Bruins made up for blowing a 3-0 lead over the Flyers the prior year by sweeping them in four straight.
"I felt I was in a special place in that series," said Thomas, setting up a matchup with MVP runner-up Martin St. Louis and the Tampa Bay Lightning, who had the same record as the Bruins — 46-25-11.
It wasn't Thomas' greatest series, allowing five goals in four games. But Game 7 was a classic — and a shutout for Thomas. The Bruins won, 1-0, with no penalties called.
"There were definitely some struggles against Tampa," said Thomas. "I could've played better. But that happens from time to time, and that's where you need your teammates to have your back. In the end, Game 7 was special. It was a great game and showed a lot about our grit."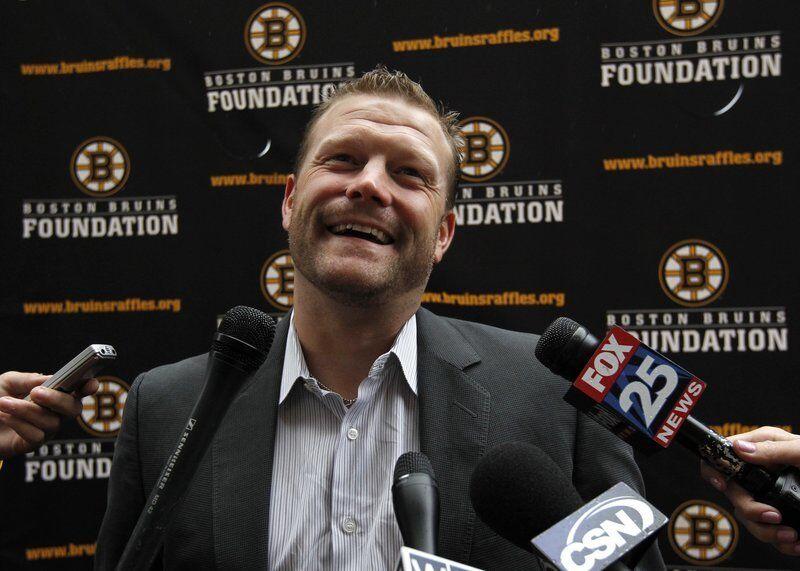 Battle tested
Enter the Vancouver Canucks, arguably one of the most dominant regular season teams in the modern era, with 117 points.
The Canucks survived blowing a 3-0 lead in their first series with the Blackhawks, winning Game 7 in overtime. They semi-coasted into the Stanley Cup Finals, losing three games combined in the next two series.
"We knew Vanouver was a great team," said Thomas. "But we had momentum. We were tough, battle-tested. We weren't going to be intimidated."
The Bruins lost the first two games of the Finals in Vancouver.
"But they were both close games," said Thomas, of the 1-0 and 3-2 (OT) losses. "It didn't faze us. It really didn't. We knew it was probably going to be a long series."
Thomas and the Bruins answered back in a big way in Game 3 (8-1) and Game 4 (4-0), both in Boston.
The Canucks won Game 5, 1-0, scoring in the third period, and the Bruins jumped out to a four-goal lead en route to a 5-2 win at the TD Garden in Game 6, setting up the finale.
In Game 7 in Vancouver, the Bruins were outshot 37-21.
But Thomas was a wall, and the Bruins led the entire way, winning 4-0. Thomas allowed only eight goals in seven games.
"I wasn't thinking shutout at all," said Thomas. "Just win the game. That was my mentality."
"The game was awesome," he said. "We were in control. I look back now and the memories are incredible, seeing my oldest daughter in the crowd; having my family on the ice afterward. Then, later, I have the interview with Pierre and realize it hadn't really and truly set in."
Embracing the past
There were other issues that night. A major riot broke out in Vancouver after the loss. One of Thomas' best friends from home was at the game and Thomas couldn't contact him.
"That scared me a bit, because it was pretty scary outside the arena in the city," recalled Thomas. "I tried for a few hours to get ahold of him, but never did. I ended up getting him the next day and all was good."
Thomas played parts of two more seasons — he didn't play in the lockout-shortened 2012-13 season — then basically disappeared from the hockey scene at 39-years-old.
He moved to Colorado, Idaho, Florida and Arizona.
Most of it was due to his dealing with, as he noted 18 months ago, post-concussion syndrome, as in depression and confusing times.
But, Thomas said, this last year has been better. So has his embracing an incredible past — particularly the year of the 2010-11 Stanley Cup champions.
"The adversity our team went through, the ups and downs, the Game 7 on the road … it was the most (rewarding) year I had in all the years I played hockey.
"We had a unique blend of personalities, a unique group, that came together and really loved each other, which is a weird word to use," he added. "It wasn't just one series or the playoffs. It was a years-long building process, learning to win together."
He laughs when he thinks of the core group from a decade ago and the fact that some — including Chara, Bergeron and Krejci — are still playing.
"We have to mention the pieces that were brought in, like (Nathan) Horton, (Steven) Kampfer, (Rich) Peverley, (Chris) Kelly … to jump in and become part of the family," said Thomas. "It really felt like family."
And, of course, Mark Recchi, who joined the team during the trade deadline in 2009.
"He was half-coach, half-player," said Thomas. "He helped with the communication with the team and Claude. When you look at all of the pieces that came together, some guys that I've left out, it was amazing."
'Family' reunion
Which brings us to the anniversary and the "family."
Thomas said reconnecting with a few of his teammates at the U.S. Hall of Fame induction, including Chara, Bergeron, Krejci and Marchand, really gave him a boost.
"Seeing those guys and feeling their love for me, that they cared about me, it started to turn things around for me," he said.
Then there was a recent Zoom call of that group of champions, a decade after each of their names were etched into the Stanley Cup, which was another positive experience and rekindled his fond memories of a decade ago.
"I'm not one to say, 'Hey, look at me,' but having said that, walking down memory lane recently has really been a great experience," said Thomas. "To be part of that team, to feel the love of from fans, not just from the Boston area but all of New England, how can you not be happy?"
You can email Bill Burt at bburt@eagletribune.com.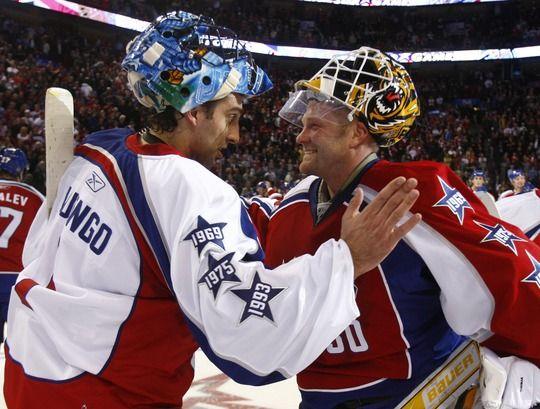 Luongo, Thomas feuded, became teammates
One of the highlights of the 2010-11 Stanley Cup Finals run was a little back-and-forth between the two starting goalies, the Bruins' Tim Thomas and the Canucks' Roberto Luongo.
At one point, Luongo had criticized Thomas' aggressive style of coming out of the net and challenging shooters.
Then the goalie discussion got elevated.
"I've been pumping his tires ever since the series started and I haven't heard one nice thing he had to say about me, so that's the way it is," said Luongo a decade ago.
Thomas later responded with a gem.
"I guess I didn't realize it was my job to pump his tires," Thomas noted. "I guess I have to apologize for that. I still think I'm the goaltender on the union side and I stick with all the other goalies."
The two later made up after the series and, coincidentally, became teammates in Florida for a short time.
Thomas brought up the irony about their illustrious careers and the fact that he won a Stanley Cup and Luongo won a gold medal for Canada.
"My dream was to win a gold medal in the Olympics," said Thomas. "His dream was to win a Stanley Cup. It's pretty funny when you think about it."