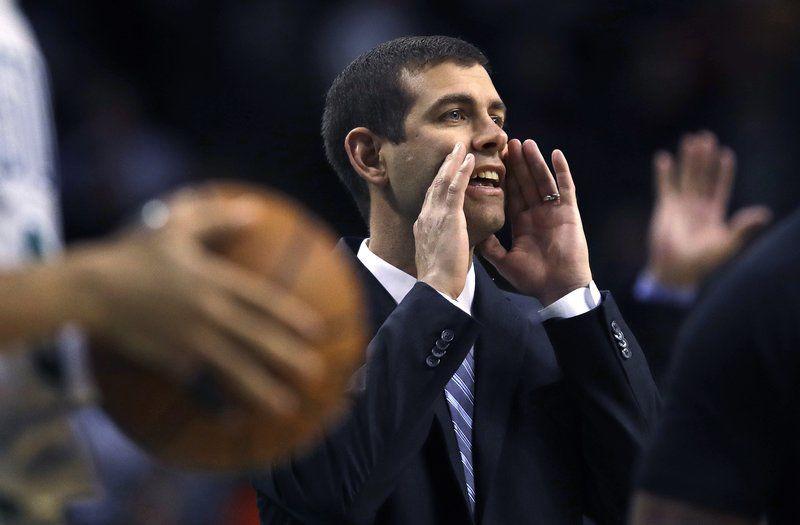 Brad Stevens has done something not even his idol, San Antonio Spurs coach Gregg Popovich, has been able to accomplish. Five seasons into the job, his teams have improved every year.
Read highlights of the interview between Celtics coach Brad Stevens and Eagle-Tribune executive sports editor Bill Burt.
Stevens' Celtics now are arguably ready to compete for a championship. Vegas currently has them as the No. 2 favorite — behind, of course, the Golden State Warriors.
Popovich far eclipses Stevens in the Larry O'Brien Trophy department — his teams have won five championships, while Stevens is still in search of his first in the NBA — but the 41-year-old appears to be in pro basketball for the long haul.
Stevens arrived on Causeway Street on July 3, 2013, after putting together a special career at Butler University, the Indianapolis mid-major (FYI - he hates the term). Having recently passed his five-year anniversary in Boston, he sat down for nearly an hour to reflect on a range of topics — from childhood to adulthood to, of course, the Celtics.
That interview follows. Portions were edited for clarity.
---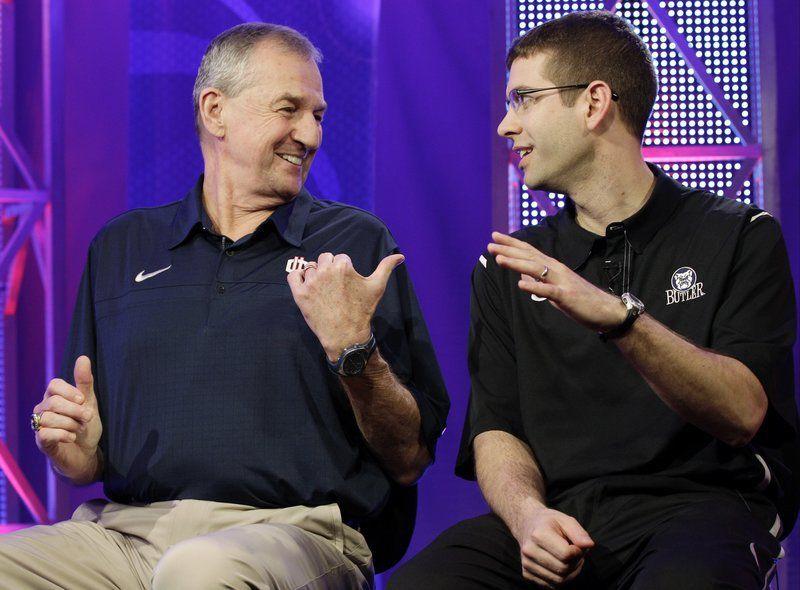 Q. We've heard a lot of stories about you and Butler University. Talk about life before Butler — growing up in Indiana, your parents, how they've molded you.

A. Well, my parents are divorced, first of all. My parents got divorced when I was about 22. My dad is remarried. He's in Indy. My mom is remarried living in Florida. I see them not as much as I would like but certainly regularly enough because they come to some games throughout the year and everything else.

Dad was an athlete in high school — baseball and football. He played football at Indiana University and was a big part of my upbringing athletically, taking me to games and coaching my Little League teams. He was a pediatric orthopedic surgeon. So, you know, every time a kid would break a wrist or break an ankle or whatever, they would just show up at our door, and he would take them in on a Sunday and put them in a cast or whatever.

My mom was a high school teacher at one point, but a professor in college most of my life. She taught everything from shorthand and keyboarding to typing to introduction to computer science.

Both are really prideful in the work that they do. Both, I thought in a warm way, demanded a work ethic and demanded to learn about how to put yourself second and go to work and try to be as good as you can and put your signature on something. I was really lucky to be raised that way.

Q. You were working when a volunteer position in basketball comes up at Butler. Basketball obviously was an important part of your life; Indiana and basketball go together. Did you sort of fall into that frenzy?

A. Yeah, I think that the first sport you're drawn to that in that state is basketball, then obviously football. But it's a big part of the fabric of the state. The saying is, "In 49 states. it's just basketball versus Indiana." As a kid, you embrace that. That was part of the community. It's what you did on Friday and Saturday nights — go to the high school games. When the state high school tournament came around, it was as magical as going to a college or pro game.

So I played high school there, I played college there (at DePauw University), then was fortunate enough to hook on with Butler and Coach Thad Matta as a volunteer after leaving Eli Lilly.

I was 22 years old. I had been working as a marketing associate. I was fortunate enough to be hired before my senior year started, so I accepted a job at Lilly. I had done an internship there. It was a Fortune 500 company. A lot of parents of kids who I'd grown up with worked there and lived comfortable lives, and I thought that sounded pretty good.

Then, once I got in the middle of it, I decided I really wanted to give basketball a shot. A lot of things played into it, but competing was a huge part — having a scoreboard and being a part of a team were probably the two biggest things that drew me back in.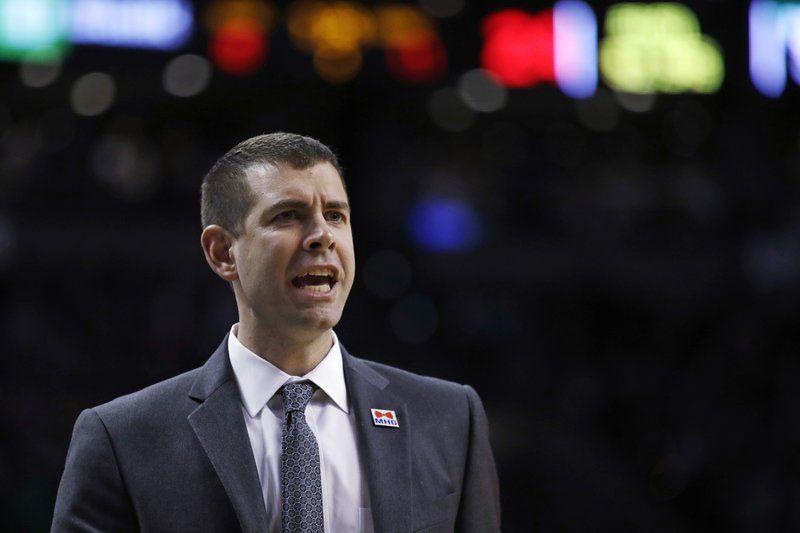 Q. Your girlfriend and now wife, Tracy, obviously played a big role. It seems like she was a bastion of strength for you, when you were making the decision to jump from corporate America to a volunteer assistant job?

A. Well, that was something she was really supportive of, and at the time she was working at a not-for-profit in Indianapolis but also dabbling with the idea of going to law school. I think the idea of me going into coaching and her going back to school, those kind of fit at the time.

The silver lining for her was that she went back to Cleveland, where she's from, to go to law school for the first two years at Case Western. It was at the same time that her mom was fighting cancer, so she got to live at home with her mom in two of the last years of her life, which was really, I think in retrospect, a special part of these decisions.

So I worked typical young-coach hours, and she was working her butt off in law school, and we would drive and meet halfway, or I'd go there for a weekend, or she would come to Indy for a game and a long weekend. We just kind of made it work. But it was, looking back on it, not easy.

Q. Your connection to Butler is special. Can you explain "The Butler Way" — a term used before you became head coach?

A. The school administration, athletic administration, coaches, students and student athletes are particularly aligned in that what we envision as a great student experience and a great student athlete experience ties into the right things. I was really lucky to work for people who valued us just as much when we were not in the NCAA tournament as we were when we were at the Final Fours. It was a tremendous experience.

It was a tremendous learning experience, but I think it's that alignment, based on what Butler would refer to as a shared set of values. I think every great organization has a way to it, a vibe about it that's based on a foundation of a culture that has been built over time, and that was no different at Butler.

It may not have always been defined the same way. Tony Hinkle was there and coached every sport and was a person that obviously is in the Naismith Hall of Fame and one of the biggest names in basketball in Indiana. Then Barry Collier, when he took over in 1989, Butler had had some tough years. About midway through his tenure as coach, he put down the values and a vision based on a meeting he'd had with Dick Bennett. Ironically those values are the same ones that (Bennett's son) Tony Bennett has at the University of Virginia now.

That meeting kind of led to a way of looking at it not only as, I'm going to coach guys from an X's and O's standpoint, but we're going to make sure that we're recruiting and prioritizing the right things outside of that.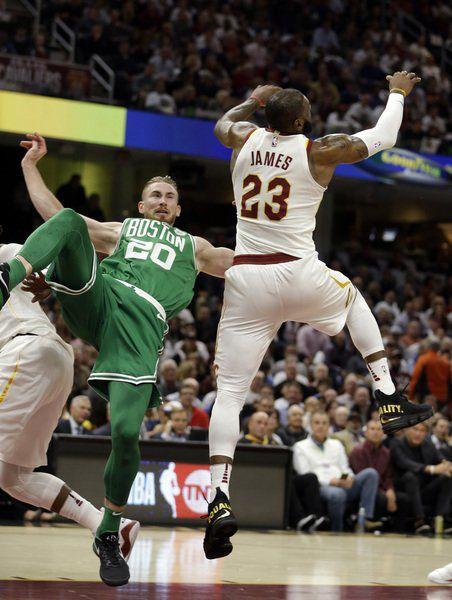 Q. When I think of your Butler career, I think of national title games and Gordon Hayward. Can you tell a story about Hayward as a teenager?

A. The thing about Gordon was that he was a very good tennis player. He committed to Butler on June 1, before his senior year, and never played any basketball that summer. He only played tennis, and he got ready to try to win a state championship in tennis. Actually, I think he went far his senior year, certainly had a great senior year. I don't know where he ended up in the tournament, but he did not win the state title.

Gordon started off his senior basketball season pretty slow. He was very good. You could tell he had a ton of potential, but it wasn't what he was when March hit, when the state tournament started. He went to a different level, and all of a sudden he looked like the best player in the state, no questions asked. You could tell that we had something special coming to Butler.

Q. When you're watching a kid like Hayward, what are looking for in projecting a possible college star?

A. Gordon put it together. He grew into his body. He was 6-foot-1 as a freshman in high school. During his junior year, I saw him play as five, six or seven times by the time he committed to us on June 1. He was always growing, and then he does things athletically in workouts or in games that makes you say, wow, there's a huge amount of potential there — more so from an athletic standpoint than necessarily a skill standpoint.

He's a good shooter, he's a smart player. But he wasn't a great shooter at that time. But by March of his senior year, when there is extra pressure and there is standing-room-only gyms in that state tournament, and he is putting teams -- a really good team -- on his back against the best of the best in that state, and beating them all on the way to the state championship, that's when you knew he had some of these physical tools and the savvy to be good.

But he also had the guts and toughness and all the things the great ones can separate themselves with.

Q. What about at Butler, before he leaves for the NBA, when he helps get to back-to-back NCAA tourney championship games?

A. He was a pretty skinny guy, so we worried about how he would handle the physicality of the game, and those questions were answered quickly. He did situations at the end of his third or fourth practice in college. We put seven seconds on the clock, full court; or two seconds on the side; or one second on the baseline, out of bounds, whatever. And in all four situations that we did, Gordon played through contact and made a play that got us a great shot on every one of them.

Whether it was him making the shot or getting someone else a shot, he was a guy that was unfazed by the physicality of a late-game play. That was another indicator he was going to be -- he was going to continue to be -- this guy that we thought, and had a chance to play in the NBA.

Q. Pro sports is almost 365 days a year for athletes and coaches. Today, you're driving your son and his friend to a basketball camp a few hours from home, but I'm guessing there are Celtics assistants working on defending the Golden State Warriors as we speak. How do you find the balance with being a pro coach and the expectations that come with it?

A. It's way easier in the pros. Every pro coach will tell you — and I get asked all the time by college coaches — the season is certainly long, but you know exactly what the schedule is when it comes out. So, we know when we're going to be home, we know when we're not. We know when our long home stands are, and we know when we need to really take a deep breath and get away and spend time with our family during the season. And you make that time.

I've never been the guy who stayed at the office until 2 a.m., woke up at 5 a.m., went back and never saw my family. I love to wake up with my kids. I love to see them off to school. My daughter still walks to school, and I walk with her on a lot of days. Then I'll be back at night -- as long as we're home for dinner.

There's always work you can do. I think one of the things I learned early in coaching is you don't do much else. You do your job and you prioritize your family. Then, in the summer, it's just easier in the pros. You've got a small, quiet time after summer league. A group of guys starts trickling back in. I may visit a town or two where guys are, but for the most part, I would say I hang out with my family and kind of take a deep breath and get ready for the next season.

Q. What about the college grind?

A. In college you're recruiting, you're on somebody else's call, you have to be ready to do a visit at the drop of a dime. It's just a different challenge, but there are great advantages to both, certainly.

Q. So I guess this is a good segue into being a pro coach versus a "big-time" college coach, where more control is in the coach's hands. Could you have been happy if you stayed at Butler, versus getting offers every year to go to the Pac-10 or Big 10?

A. I don't really care about all of that stuff. I just want to enjoy working for great people and have fun doing it.

I decided I wasn't going to coach at another school. That would be too hard, I think. And I still think that Butler, it certainly is a nice job in college basketball to be a coach. Again, I talked about the alignment earlier. That's so critical and important. There's no place that loves basketball more than central Indiana, and it's a great place to be every day with really bright kids.

I knew and we knew — my wife knew, she's on the board of trustees there now — you're at as special of a place as there could be, regardless of what label someone else would put on it -- mid-major, high-major, etc. Those things didn't matter to us. We were just on the court, we were trying to beat everybody. We didn't care what we were labeled. And, off the court, we were really happy.

So to leave that, it had to be someplace that was aligned, and it had to not be a college. And, obviously, the Celtics tradition and history plays a big role in flattering you initially, but then I think you have to learn about the leadership and what their vision is, how they go about the process of growth. I spent a lot of time talking to Danny Ainge, then ultimately met Wyc Grousbeck and Steve Pagliuca.

And Mike and Danny, we just sat down. By that time, I had really already made my decision that we were going to give this a shot.

Plus, it was a great opportunity, and it's proven to be a tremendously aligned leadership team, and I'm thankful for that. But it's also proven that one of the reasons why I took it was so that I could grow and try to get better.

I was 36 years old when I left; I'm only 41 now. So, I realize I got a long way to go, and I think that's part of the fun, is the chase to improve.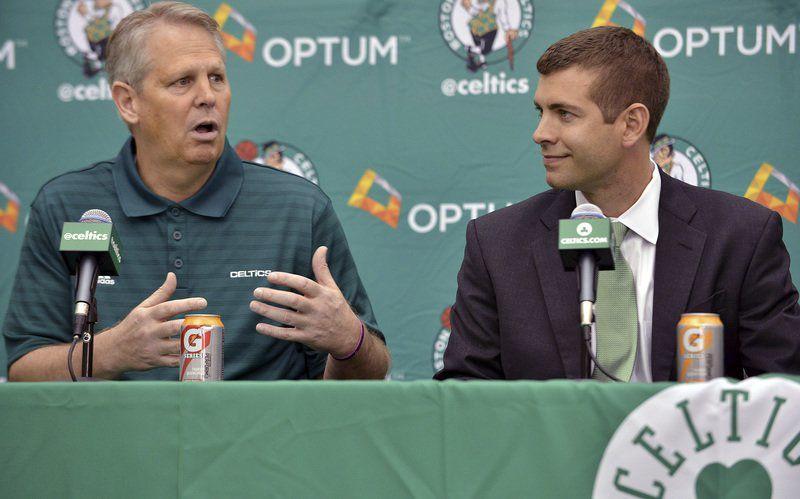 Q. Ainge is an interesting guy. He thinks outside of the box. The fact he brought you in with nobody paying attention -- even bringing in Doc Rivers initially, when Doc had been a successful commentator, could've been risky. What struck you about Danny?

A. I didn't meet with him at all until the day I ultimately left. They flew in the morning, July 3, to meet with me, and then they flew out. But I'd talked to Danny on the phone for eight days prior to that. So, the day I was hired was my first time really spending any significant time with him.

Before that, I think I shook his hand once in a tournament as I walked by. There was nothing more than, "Hello, nice to meet you."

I think right after Doc left, he called and said I would like to you consider being the coach here, and so we just went back and forth for the better part of eight or nine days. He was at the time, right before or right in the middle of when the Kevin Garnett and Paul Pierce trade happened, so he had a lot going on. But we talked pretty much every day in that time frame.

Q. What did you like about your conversations?

A. He was very realistic about where we were going to be and where we wanted to go. Any time you look at the pro game and college — now, shoot, unfortunately it's even trickled down to high school as well — people are quick to make a change in coaches.

And, if you look at the track record here before, Doc was here nine years, he was one of the most tenured coaches in the league. The way that everybody spoke about Danny and the job that he'd done was, you know, couldn't have been kinder. That was obvious, too, the way Danny was speaking about the coach that he had worked with for nine years. And the fact that Danny has been a coach, he talked about that phase of his career. He has been a general manager, he has been a player. Nobody knew the NBA better.

So, I figured that if he thought this might work, then he's got an idea about the league. I'm intrigued by the league, and I was learning more as we talked, but I think the idea that they had had a coach for so long, through a championship run but also some up and down years, was another intriguing part of it.

Q. Was the fact that the Celtics are noted for having "depth" of character — it isn't just a coaching job in the NBA — a factor?

A. The flattering part happens and you're humbled and honored to be called, but then you have to really do your due diligence. Does it fit? I thought everybody I talked to that flew to Indiana, and certainly all my time talking to Danny, it seemed like it would fit.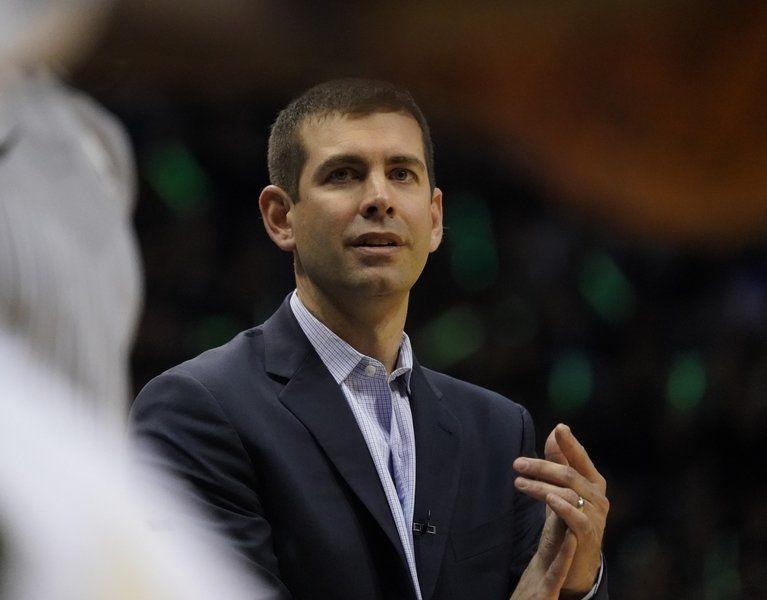 Q. Just a quick comment on coaching in the 2017 All-Star game in New Orleans?

A. My kids loved it. It was nice to be in that room with all those great players, getting a chance to spend time with them and meet them and talk to them. I'm glad they changed the rules of the game. This year I thought it was a better game.

Q. One thing that strikes me about your team is the way they play defensively. I assume it's harder to do professionally than in college, where kids are younger and you can say, "You're going to play defense or you're not going to play." It's a different sell in the NBA, yet your teams rank among the best on defense.

A. Well, it's something that the players have to be really committed to, not only defending individually but defending together, and we've had guys that have always been committed to doing that. I think the biggest part of that is if winning is really important, that's what you do. You sit down in a stance and you communicate. You cover for one another. You realize and recognize what's coming, and the threat that you have to account for the team, and you're motivated on every possession to get stops.

I think that's something that is a testament to Danny and his evaluation of competitiveness and the guys that he has put on our teams — and a testament to our players for their desire to do that.

Q. Where did your concentration on defense come from? From your days as an assistant at Butler? When you played in college?

A. I would say I had to learn it. My college teammates would joke that I would be more "do as I say not as I do." I wasn't a very energetic or enthusiastic defender.

But at Butler we had an unbelievable system, and the way it was taught, piece by piece, it built a mindset of getting stops. That was the reason why, if you go back and look at those teams and their numbers, it was a large reason why we were able to move on in those tournaments. We just had -- like I just said about these Celtics teams -- tough, competitive guys who wanted to win and realized that was an important part of it.

And, I thought our system was really connected. Our system in Boston is totally different, but to our players' credit, they've been really connected in executing it. That's the bottom line.

That's why it's not what you do, it's the energy and the effort with which you do it that separates teams. In basketball, almost everything has been done before at one time or another. It's just what fits your team and how well you do it.

Q. Five years in, what's it been like for you? You and your family had a great experience at Butler. What has five years with us crazy people in Boston been like?

A. Well, it's been a lot of fun. I just enjoy going to work every day and working to try to get better. I'm not all that interesting, and I have kind a boring approach. I think it makes it so that you don't really ever look back, and you don't look that far ahead. You just kind of stay in the moment and do what you do and try to enjoy today.

I think our family really enjoys it. It's been a great move from that regard. I've had no problem when sitting down with free agents or talking to them over the phone, talking about how much we enjoy Boston. We were kind of in those same shoes five years ago and had to make a major choice, and we are very thankful to have had the opportunity to do it.

We're continuing to try to get around without using our GPS, but other than that, it's been good. It's been really good transition for our family.