Since Chaim Bloom arrived in Boston building the Red Sox minor league depth has been a top priority, and over the last three years the front office has aggressively moved to bring in prospects to help speed that process along.
The Red Sox system is much stronger now as a result, but the time is fast approaching when the club needs to start deciding who to keep and who is expendable.
This offseason the Red Sox face a significant 40-man roster crunch, which provides both a challenge and an opportunity for the organization. On one hand, numerous top prospects are set to become eligible for the Rule 5 Draft, and unless they are added to the 40-man roster the club could risk losing them for nothing the same way the New York Yankees lost Garrett Whitlock to Boston a couple of years ago.
The Red Sox won't have enough room on the 40-man to protect everyone, and they'll likely have to make some tough decisions regarding prospects already on the 40-man to make sure there's room for the most essential guys who need protection. But the flip side is that with more valuable players than they can potentially keep, the Red Sox also have enough ammo needed to swing a big offseason trade if they choose.
We've already seen this happen at the trade deadline. By moving former first-round pick Jay Groome, the Red Sox not only cleared a 40-man roster spot by unloading a player unlikely to contribute at the big league level next season, but they also landed first baseman Eric Hosmer, enough cash to cover nearly all of his remaining $44 million salary, and two additional prospects in the process.
So what should the Red Sox do? Here is roughly who the Red Sox have to make some kind of decision on, with the prospect rankings based on SoxProspects.com's most recent list.
MLB rookies: RHP Brayan Bello (3, SP), RHP Kutter Crawford (SP), RHP John Schreiber (RP), RHP Kaleb Ort (RP), RHP Zack Kelly (31, RP), RHP Eduard Bazardo (39, RP), C Connor Wong (13), 1B Triston Casas (2)
40-man minor leaguers: RHP Josh Winckowski (SP), RHP Connor Seabold (23, SP), RHP Bryan Mata (7, SP), RHP Tyler Danish (RP), LHP Darwinzon Hernandez (RP), C Ronaldo Hernandez (35), INF Jeter Downs (25), 1B Bobby Dalbec, OF Jarren Duran, OF Jaylin Davis
Rule 5 eligible top 30 prospects: OF Ceddanne Rafaela (6), LHP Brandon Walter (8), INF/OF Eddinson Paulino (10), LHP Chris Murphy (12), INF Enmanuel Valdez (14), RHP Wikelman Gonzalez (15), RHP Thad Ward (17), INF Brainer Bonaci (24), OF Wilyer Abreu (26), RHP Frank German (27)
Others eligible for Rule 5: RHP A.J. Politi (48, near-MLB reliever), OF David Hamilton (49, Hunter Renfroe trade), RHP Jacob Wallace (50, Kevin Pillar trade, Methuen native), RHP Victor Santos (CJ Chatham trade)
That's a lot of names, so how to make sense of it all? A couple of things that stand out.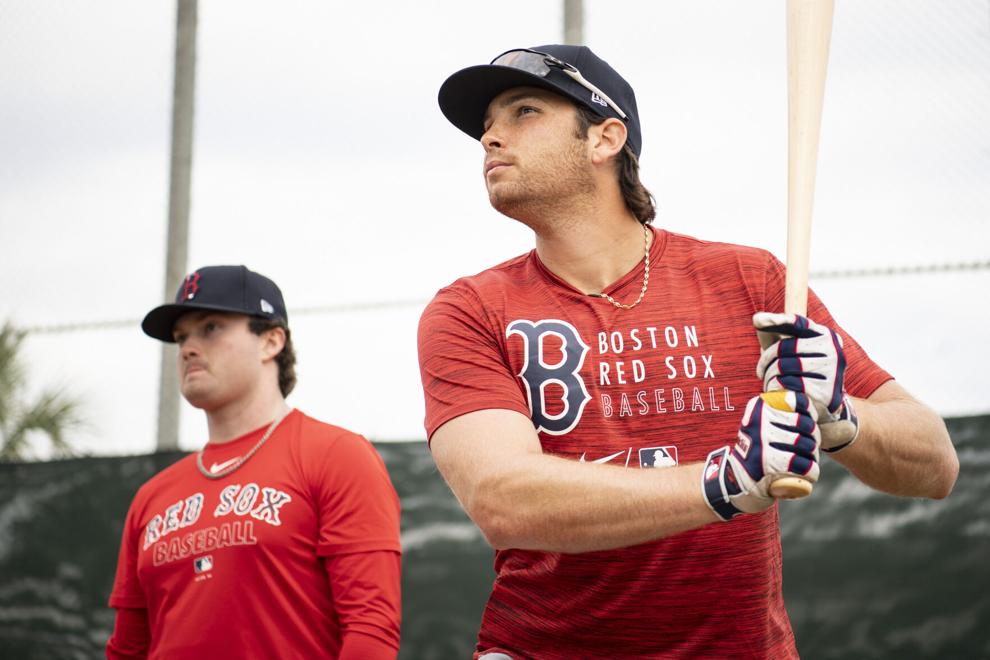 Who should Sox protect?
One, Triston Casas was a lock to make the 40-man no matter what, and late Saturday news broke that the top prospect is finally set to make his big league debut. Ceddanne Rafaela is close to a sure thing considering his rise to Top 100 prospect status. Infielder Enmanuel Valdez seems like an easy call too given his proximity to the majors and being the prime return in the Christian Vazquez trade, and Chris Murphy may be a candidate given his potential as a big league depth starter next year, as Brandon Walter could be as well despite his recent injury woes.
What about the other highly ranked prospects? Any player selected in the Rule 5 Draft has to spend the entire following season on their new team's big league roster, otherwise they're placed on waivers and if no team claims them they must be offered back to their original organization. That makes prospects closer to the big leagues more appealing, so a highly regarded prospect who is still years away from the majors is usually less likely to be poached than one who has at least established themselves at Double-A or higher.
That means while there's risk of leaving highly regarded guys like Eddinson Paulino and Wikelman Gonzalez unprotected, the fact they're still in Single-A should lessen that risk to some degree.
Two, if the Red Sox need to clear space on the 40-man roster at any point in the next couple of months, they'll have plenty of options.
Kaleb Ort, Zack Kelly and Eduard Bazardo are all effectively getting a big league tryout, and it wouldn't be a surprise if Frank German or A.J. Politi joined them by season's end. Tyler Danish, Darwinzon Hernandez and Jaylin Davis have also spent most of their careers in the minors, so if the Red Sox decide they aren't part of the future, the club could move on without much difficulty.
Who might be trade candidates?
In terms of assembling a trade package, there are a couple of pools the Red Sox could draw from.
The most obvious prospect who might be on the block is Jarren Duran. The outfielder boasts game-breaking speed and tantalizing potential, but he's also struggled in both of his big league stints, isn't a good defender and is about to turn 26. He may never be as valuable as he is right now, especially if he struggles in the big leagues again next year, so a case could be made it's worth striking while the iron's hot and capitalizing on him now.
A similar case could be made for Jeter Downs, who's status as a prospect has faded since coming to Boston but who does still have upside at age 24.
The Red Sox also have a plethora of young depth starters, so moving on from one of them makes sense. Brayan Bello should obviously only be traded if the club is getting a top tier MLB player back in return, but Kutter Crawford and Josh Winckowski have both proven themselves capable of performing at the big league level and should have value as well.
The club could pick two of Bello, Crawford and Winckowski, have them compete for the No. 5 spot in the rotation next year, and trade the third. Then among the group of Bryan Mata, Connor Seabold, Chris Murphy and Brandon Walter, the club could take a similar approach by keeping three as minor league starting pitcher depth while trading the fourth.
As for the catchers, it doesn't really make sense to carry four on the 40-man roster like they are now. If the Red Sox move on from Kevin Plawecki and go with Connor Wong as one of the two big league catchers next year then keeping Ronaldo Hernandez too works. But if not, then the Red Sox should pick either Wong or Hernandez and trade the other.
Farther down the organizational ladder, we already know Double-A prospects like Wilyer Abreu and David Hamilton have value given the price the Red Sox paid to get them in the first place. Thad Ward, who has pitched well in Portland since returning from Tommy John surgery, is potentially another valuable arm, Methuen's Jacob Wallace still projects as a future big league bullpen weapon and Single-A guys like Paulino, Gonzalez and Brainer Bonaci have all emerged as intriguing talents.
The Red Sox don't need to trade any of them and arguably shouldn't, but if the right opportunity came along to potentially add an impactful big leaguer, the front office shouldn't hesitate to act.
Players take big step towards unionizing minors
Recent years have seen minor leaguers make substantial gains after decades of being subjected to substandard working and living conditions. This year clubs began providing housing for minor league players, and new stadium requirements dictate that all facilities must have sufficiently large clubhouse spaces, nutritional services and basic training amenities.
But even with that progress, minor leaguers still don't enjoy nearly the level of protection or benefits as their big league peers. To help address that the Major League Baseball Players Association announced this past week that it's beginning a campaign to unionize the minor leagues.
The first step in that process will see the union send out authorization cards, which will allow minor leaguers to indicate whether or not they're interested in joining a union. If at least 30% of players sign their cards, then the next step would likely be a formal election that could bring minor leaguers into the MLBPA fold.
Should that come to pass, the MLBPA would then collectively bargain for minor leaguers the same way it has for major leaguers since the 1960s.
"Minor leaguers represent our game's future and deserve wages and working conditions that befit elite athletes who entertain millions of baseball fans nationwide," MLBPA executive director Tony Clark said Monday in a statement. "They're an important part of our fraternity and we want to help them achieve their goals both on and off the field."
The unionization of the minor leagues could have massive ramifications for the sport. Even amid the recent gains, most minor league players still earn only $5,000 to $14,000 annually. Clubs also exercise tremendous leverage over the young players thanks in part to baseball's antitrust exemption, which itself has come under heightened congressional scrutiny in recent years.
That leverage is one of the main reasons why minor leaguers haven't tried to unionize in the past, as doing so potentially could have led to players being blackballed, ending any chance of them achieving their big league dreams. Now what once seemed like a pipe dream is a real possibility, and the upcoming union drive will be closely watched both inside and outside the sport.
Broadway completes Diekman trade
The Red Sox officially completed the Jake Diekman trade on Tuesday night, announcing that they have acquired Double-A right-handed pitcher Taylor Broadway from the Chicago White Sox as the deal's player to be named later.
Broadway, 25, was a sixth-round pick out of Ole Miss in the 2021 MLB Draft and went 3-2 with a 4.74 ERA in 37 appearances with Chicago's Double-A affiliate this season. The reliever is best known for boasting an excellent strikeout rate, having averaged 12.80 strikeouts per nine innings in 52 career appearances, and overall he's posted 92 strikeouts against only 18 walks in 64.2 pro innings.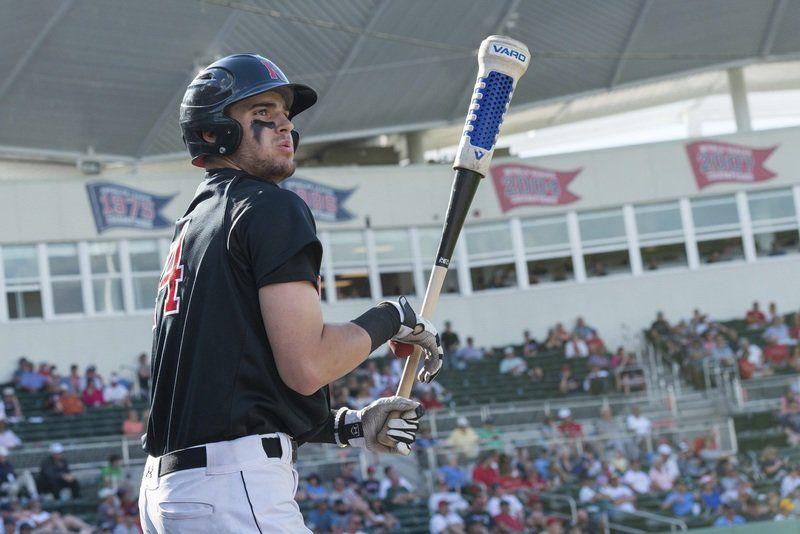 Sox to face Northeastern again
After their annual exhibition was cancelled this past February due to the lockout, the Red Sox and Northeastern University baseball are set to resume their series next year to open Spring Training.
The Red Sox and Huskies will meet at jetBlue Park in Fort Myers on Friday, Feb. 24, and the following day the Red Sox will open their Grapefruit League schedule on the road against the Atlanta Braves. The Red Sox will play 32 Grapefruit League games in all, and on Wednesday, March 8, the Red Sox will also host a World Baseball Classic opponent to be determined for an exhibition in Fort Myers.
Boston will play two games against the New York Yankees, in Tampa on March 9 and in Fort Myers on March 12, and five games against the crosstown Minnesota Twins. The final spring training game will be against the Braves in Fort Myers on March 28, after which point the Red Sox will break camp and return to Fenway Park for the March 30 season opener against the Baltimore Orioles.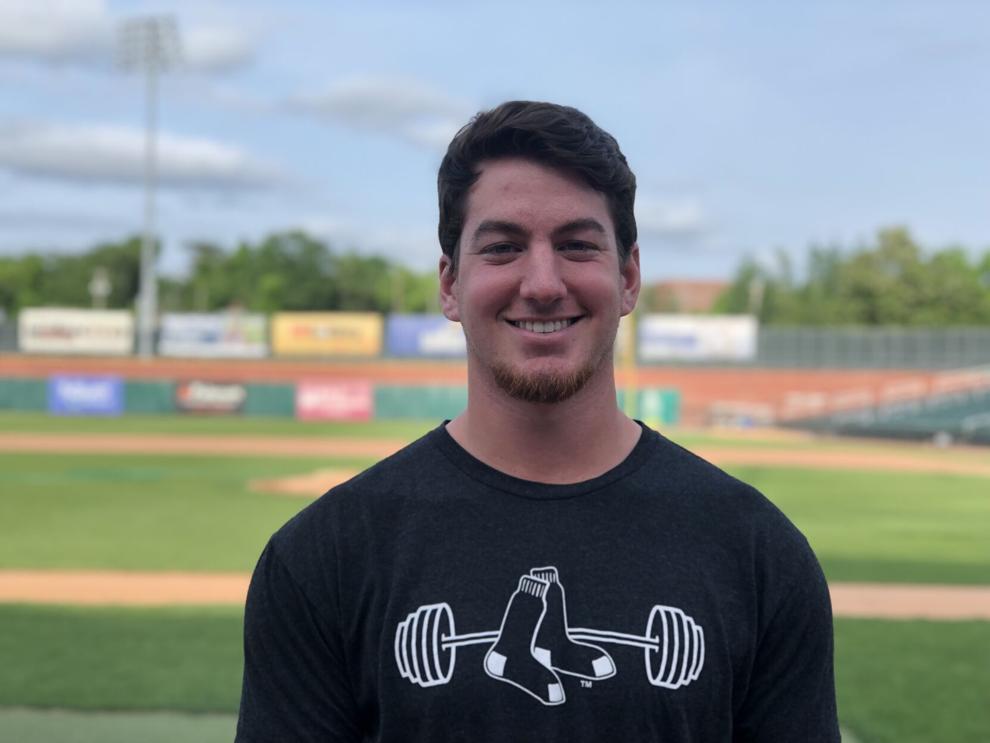 Wallace finishing strong
Methuen's Jacob Wallace has made a habit of finishing the season on a high note since his arrival with the Red Sox organization, and right now he's on track to do so once again. The former Methuen High and UConn star has been brilliant for the Portland Sea Dogs in recent weeks, and in his last 14 appearances since July 22 he's gone 4-1 with a 1.80 ERA and 20 strikeouts over 20 innings while holding opposing batters to a .164 average.
Overall Wallace now has a 4.26 ERA in 42 appearances at Double-A on the year, and given his recent run of success it wouldn't be a surprise to see Wallace earn a promotion to Triple-A Worcester at some point in the near future. Whether that happens over the final weeks in September or at some point early next season, Wallace has positioned himself well going forward and looks like he could become a building block of the Red Sox bullpen down the road.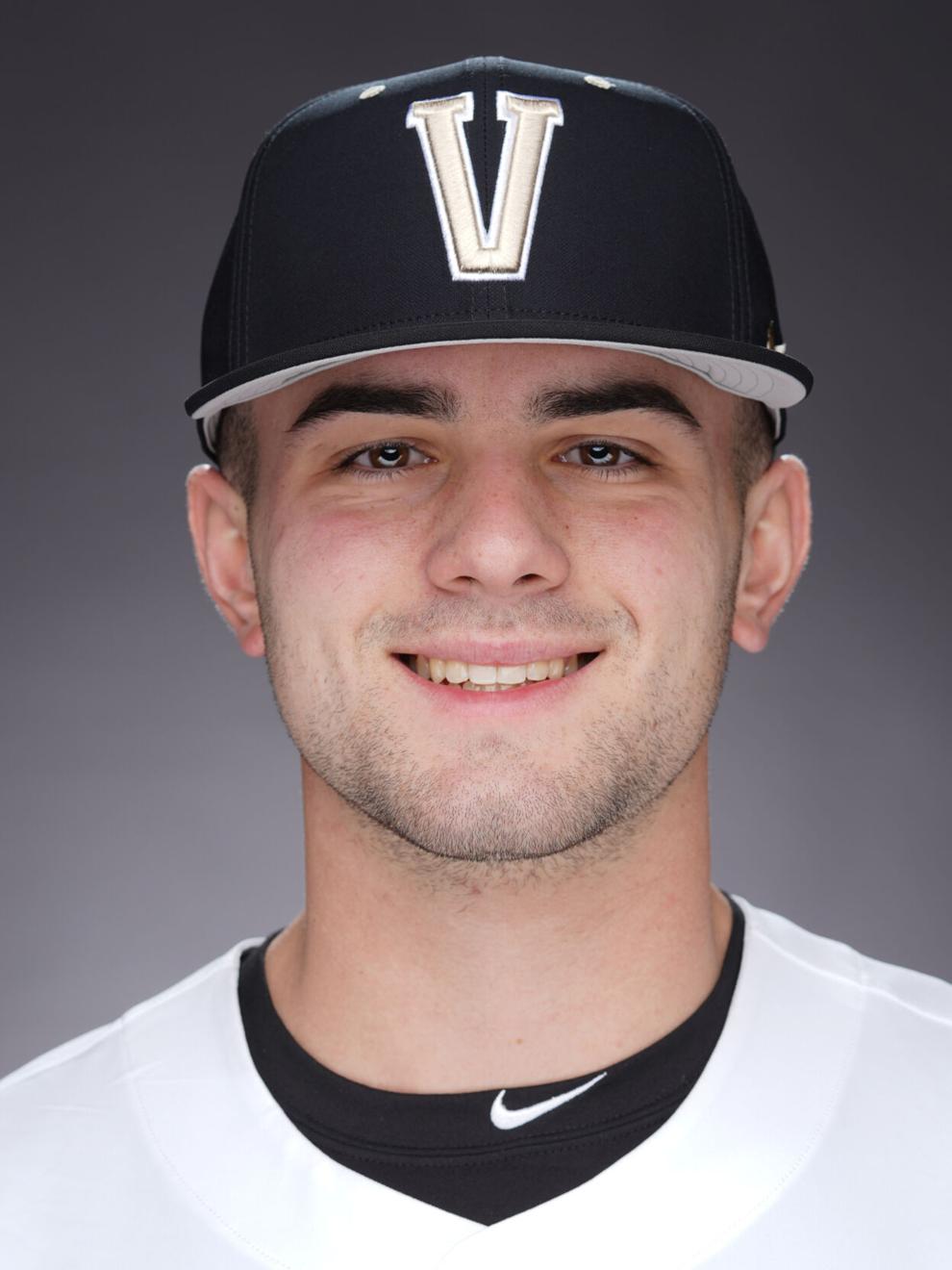 Keegan promoted, hits first pro homer
Fellow Methuen native and former Central Catholic standout Dom Keegan is also moving up through the pro ranks. Upon the conclusion of the Florida Complex League season the Tampa Bay Rays promoted Keegan to Single-A, where he joined the Charleston RiverDogs for the last two weeks of the club's season.
In his first two games of affiliated ball Keegan went 2 for 6, and on Friday he hit his first professional home run, a three-run shot in the bottom of the eighth inning of what wound up being an 8-4 Charlestown loss.
Email: mcerullo@northofboston.com.
Twitter: @MacCerullo.