Age: 18
Favorite sport: I don't have just one. I love all three sports that I played in high school -- football, basketball and baseball.
Most memorable sports moment: Playing at Gillette Stadium for the Div. 2 football state championship. It was unbelievable to play on the same field as where the Patriots and Tom Brady play.
Funniest sports moment: When I was 13 in a baseball game, I was running to home for an inside-the-park home run. The ball beat me there, and I let out a little screech that all my teammates heard. Even though I was out at the plate, my teammates and I had a good laugh about it.
Favorite athlete: Baker Mayfield. Because he plays and leads with a big chip on his shoulder. That is something I admire and try to be like.
Favorite home-cooked meal: Pasta with sauce and meatballs
Favorite local restaurant: Chipotle is my favorite because of the big portion sizes, which fill me up, and its good prices.
Favorite go-to snack: A peanut butter and jelly sandwich
Favorite teacher: Erin Wlodyka is my favorite teacher because she works extremely hard to help every single student in her class. Her strong work ethic and inclusion for all is something I try to follow in my life.
Favorite class: Horror literature. It was very interesting to analyze the ins and outs of different horror stories and films.
Three living people I'd like to have dinner with: Tom Brady, to pick his brain about preparedness; Kyler Murray, to learn about playing multiple sports at such a high level; and former President Barack Obama, who seems like a down-to-earth man with high morals.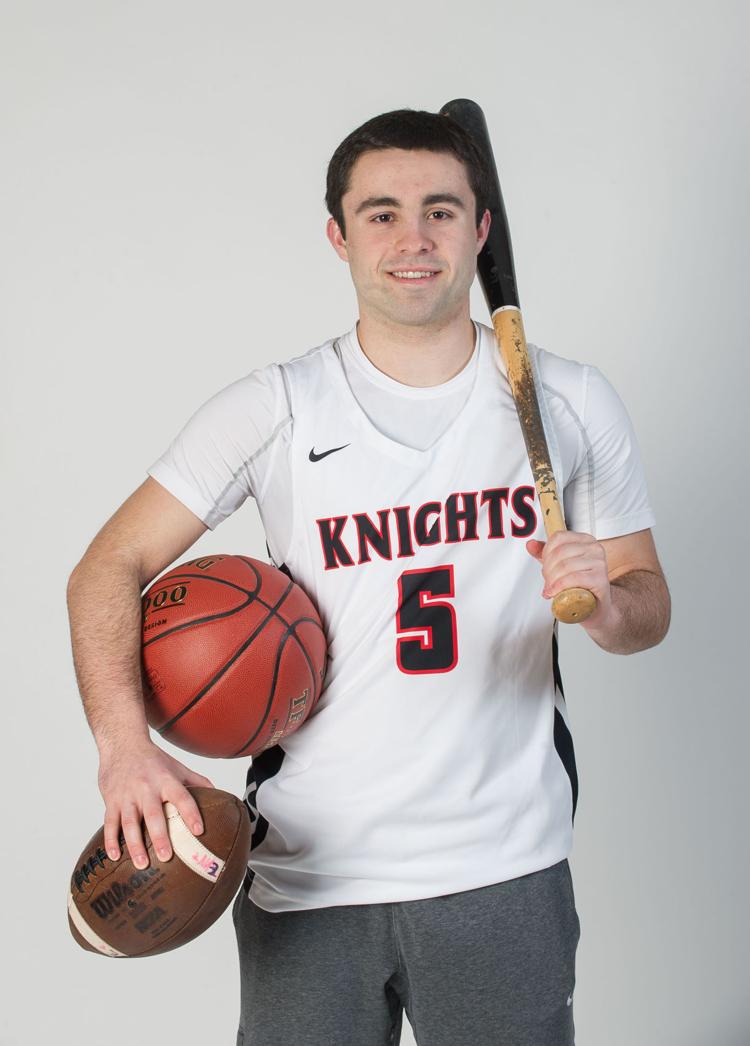 Advice you'd give yourself as an incoming freshman: Do your best, be a good kid, help others, be confident, and have fun.
I am the luckiest kid in the world because ...: I have a great family that supports me in everything I do.
I am proudest of ...: Being a three-sport captain.